When you're looking to hire a celebrity chef as your spokesperson to represent your brand, product or service, there are so many different types of chefs to choose from. How do you make that decision?
Celebrity Chef Network (CCN) was established to assist any company or agency, big or small, with making those very difficult decisions whether it be to hire a celebrity chef as your spokesperson or to make a personal appearance at your next corporate conference or special event. Making sure you hire the right celebrity chef with the right personality and the perfect background to represent you is the most important thing you can do and one of the specialties of CCN.
One of the biggest decisions you'll make is how you're going to utilize a celebrity chef as your spokesperson. CCN has decades of experience in building the perfect celebrity chef spokesperson program, which can include TV commercials, infomercials, direct response campaigns, public relation programs, personal appearances, media, cooking demonstrations, social media, and many other unique celebrity marketing activation opportunities.
But why should you hire a celebrity chef as your spokesperson? Here are a few of the top reasons to do so
#1. They're Experienced in Multiple Fields
Many celebrity chefs are experienced in far more than just the kitchen. If they've earned their celebrity status, they have experience across a number of different fields. Their unique experience could range from TV shows, owning a restaurant, creating successful cookbooks, and more. This experience bodes well for your product or service if you're looking to hire a celebrity chef as your spokesperson. These are just a few of the ways you can utilize a celebrity chef as your spokesperson.
Face of your brand/Spokesperson
Motivational speaker
Packaging
Marketing/ PR
Social media
Gives credibility to your brand
Reach your core demographic
#2. They Have a Broad Audience
This is especially true if you want to hire a celebrity chef spokesperson and they have their own TV show. One of the biggest platforms for celebrity chefs is Food Network. People from all over the world tune in to watch these culinary masterminds work their magic on screen.
Chefs like Bobby Flay and Anne Burrell have put in countless hours building their empire through Food Network and have gone on to speak at festivals, trade shows, corporate events, and more. If you want to hire a celebrity chef as your spokesperson and ensure their audience reach is the widest, hiring one who appears on Food Network is your best bet.
Here at CCN, we book the highest number of Food Network chefs. Everyone ranging from Aaron Sanchez to Amanda Freitag can be hired through our trained booking agents to be your spokesperson.
#3. They Hold Influence Over the Right People
Who are the people most invested in celebrity chefs? Those who are able to cook for themselves. When you hire a celebrity chef as your spokesperson, you're speaking directly to your target audience. You're speaking to those with the power to purchase your product or service.
Hiring a celebrity chef with a TV show through Food Network can ensure you're reaching your target consumers. The demographics of those tuning in to watch their favorite celebrity chef are females ages 25-55.  These are also the same people who make up most of the buying decisions for their household.
When you look to hire a celebrity chef as your spokesperson, you have to ask yourself who your consumer market is. Then you have to determine who the best person to reach those individuals would be. In order to resonate with those you want to buy your product or service, you have to be hiring those who has the most influence.
In this case, that would be celebrity chefs with TV shows. CCN has exactly what you need to ensure you're choosing the right celebrity chef for the job. Our booking agents work with you to choose the right person for the job.
When you hire a Celebrity Chef as Your Spokesperson, Who Should You Choose?
With the world of food and cooking expanding day by day, it can be difficult to pinpoint which celebrity chef to hire. These are a few of the top celebrity chefs in the game that can help catapult your product or service to the next level.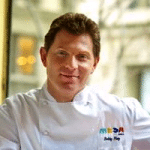 Bobby Flay: If you haven't heard of this celebrity chef spokesperson, you're not living. Bobby has taken over the culinary world with his skills both in the kitchen and in front of the camera. Not only does he have 6 unique restaurants open in multiple locations each, he also has 2 shows of his own including, Beat Bobby Flay and Worst Cooks in America. Bobby has also been featured in numerous other cooking shows with roles ranging from a guest judge to an active contestant in Iron Chef America. If you're looking to hire a celebrity chef as your spokesperson in order to reach the widest audience, Bobby Flay is the way to go.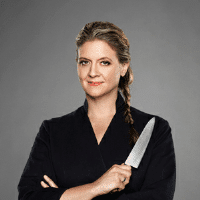 Amanda Freitag: Here is another culinary powerhouse of a celebrity chef for hire. Amanda is known far and wide for her skills in the kitchen and her exemplary judging in shows like Chopped. When she's not judging, she's co-hosting American Diner Revival. This celebrity chef for hire has made numerous appearances on shows like Iron Chef America and The Next Iron Chef. Having traveled through France and Italy in her earlier days, Amanda has picked up many skills as a culinary mastermind. When looking to hire a celebrity chef as your spokesperson, Amanda can help get your product or service seen by many who follow her many ventures in the kitchen.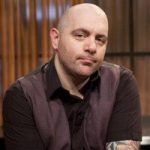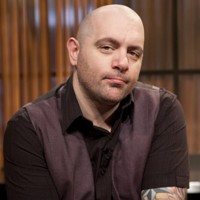 Chris Santos: Many of you may know this culinary genius by his guest judge appearances on Food Network's Chopped. However, Chris has far more to offer than just his judging abilities. Being the owner of two restaurants in New York, The Stanton Social and Beauty & Essex, he has copious amounts of experience both in the kitchen and with the business side of the culinary world. Not only does he plan on expanding his current restaurants and opening new establishments, Chris also has his own line of signature sauces. With his new partnership with meal-delivery service, Chef'd, Chris Santos is a perfect option if you're looking to hire a celebrity chef as your spokesperson.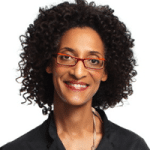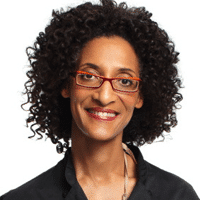 Carla Hall: This TV personality and celebrity chef is a culinary mastermind you simply cannot ignore! Not only is she a co-host on ABC's The Chew, she has also cooked her way to the finals in both season 5 and 8 of Bravo's Top Chef. Since her victories in Top Chef, Carla has gone on to publish two cookbooks featuring her Southern style with classic French training. They're called Cooking With Love: Comfort Foods That Hug You and Carla's Comfort Foods: Favorite Dishes from Around the World. She also opened her own catering company in 2001 called Alchemy by Carla Hall where she uses natural, organic, and locally grown ingredients. This chef has more than just a few things up her sleeve. If you want to hire a celebrity chef as your spokesperson, there'd be no mistaking Carla is a great option.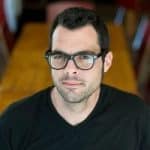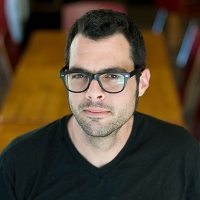 Aaron Franklin: Barbecue is the name of the game for this guy! If you're looking to hire a celebrity chef as your spokesperson, Aaron has an audience the size of Texas. Just like his restaurant, Franklin Barbeque! Many eager customers line up and wrap around the building, waiting as long as an hour for a seat. His expertise with BBQ even landed him his own show on PBS by the name of BBQ With Franklin. In addition to his successes in the kitchen, his cookbook, Franklin BBQ: A Meat Manifesto flew off the shelves and landed itself the reputation of being a definitive resource for the backyard pitmaster. Aaron's next venture is launching his own food festival, Hot Luck. It will feature chefs like Alex Stupak, Callie Speer, Andy Ricker, Roy Choi, and many more.
Contact Us:
If you are looking to hire a celebrity chef as your spokesperson, contact Celebrity Chef Network today! You can reach our sales team of celebrity chef booking agents via email at booking@clebritychefnetwork.com or call (212) 410-9879 to discuss your campaign and potential celebrity chefs for hire.