Contact us today to book a Famous Chef for your upcoming corporate conference, trade show, fundraiser or other special event. Below are the top trending Celebrity Chefs for hire this week: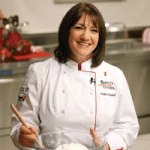 Gale Gand: Sweet dreams really do come true with Celebrity Pastry Chef Gale Gand! Gale will be whipping up some of her favorite fall recipes at the 12th annual San Diego Bay Food & Wine Festival held from November 16-22. Her latest restaurant, Spritzburger, has introduced a whole new world of signature desserts, grass-fed burgers and house-made sodas for Chicago foodies. Contact our celebrity chef booking agency today to book a famous chef like Gale Gand for your upcoming food festival or special event.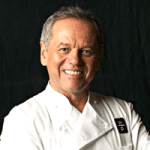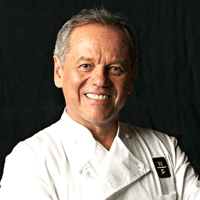 Wolfgang Puck: With such a vast culinary empire, it's hard to believe revered Celebrity Chef Wolfgang Puck has never opened a restaurant location in NYC…. until now! Wolfgang just announced plans for a move to NYC's Financial District where he will open a new location of his premiere steakhouse chain Cut. Despite his esteemed status, Wolfgang still makes regular celebrity chef appearances at corporate events and annual food festivals. Hire Celebrity Chef Wolfgang Puck to deliver an unforgettable experience at your next event!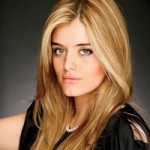 Daphne Oz: What a special week for Celebrity Chef Speaker and The Chew co-host Daphne Oz! Daphne and her husband John welcomed a new baby boy into their family on Thursday. A mother of 2, Daphne resonates with many women who are juggling a professional career and a family. Her mommy duties will keep her from celebrity chef appearances in the near future but she is beginning to entertain opportunities for 2016. Contact our chef booking agency today to book Celebrity Chef Daphne Oz!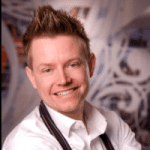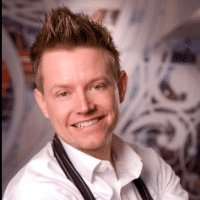 Richard Blais: In December, Celebrity Chef Richard Blais will join several other culinary notables including Mary Sue Milliken and Jimmy Schmidt for La Quinta Resort's official James Beard Weekend in California. The event will feature celebrity chef cooking demonstrations centered around sustainability. Richard is a successful chef and restaurateur who is available for a variety of celebrity chef appearances including meet and greets, cooking demos and celebrity chef speaking engagements.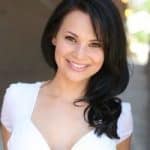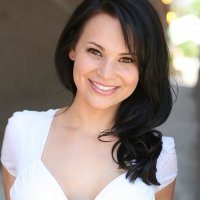 Rosanna Pansino: No one sets the dessert table quite like Celebrity Chef and YouTube star Rosanna Pansino! Her creatively cute baked goods have made her one of the most popular Celebrity Chefs for hire in the dessert and pastry category. Her weekly online baking series Nerdy Nummies has also inspired a signature cookbook Rosanna plans to release in November. On Sunday, Rosanna will host her own Halloween special on the Cooking Channel. Contact Celebrity Chef Network today to bring Rosanna Pansino to your next trade show or event.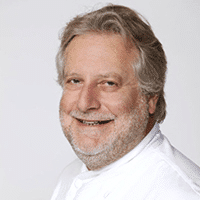 Jonathan Waxman: Celebrity Chef Jonathan Waxman is well-recognized as one of the original forefathers of true Californian cuisine. Next week he will be in the islands of Hawaii for the Four Seasons' Chef Fest, putting on featured cooking demos with the likes of Hugh Acheson and other celebrity chef personalities. Jonathan makes him home in New York where he currently works as the executive chef and owner of Barbuto. Book Celebrity Chef Jonathan Waxman if you're in the market for a Celebrity Chef with a proven track record of successful restaurants and hit cookbooks.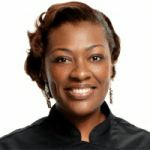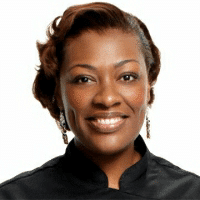 Tiffany Derry: One of the busiest Celebrity Chefs in the industry today is Top Chef season 7 fan favorite Tiffany Derry. She's had an action-packed schedule of celebrity chef appearances in 2015 most recently hosting a cooking demonstration at a health & wellness workshop in Orange County, California. She also currently stars as a featured investor alongside Jon Taffer and John Besh on Spike's hit TV series Hungry Investors. Tiffany's overwhelming popularity and down-to-earth personality makes her a great choice to help host corporate events, fundraisers and other special events.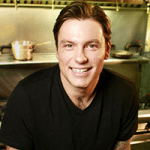 Chuck Hughes: In November, Scottsdale, Arizona will play host to the inaugural AZCentral.com Food & Wine Experience where Celebrity Chef Chuck Hughes will be putting on a culinary show of epic proportions. He will be one of several Celebrity Chef Speakers participating in seminars and demonstrations at the Grand Tasting tents during the event. Chuck is currently the host of his own Cooking Channel TV series Chuck's Day Off and also owns and operates 2 popular eateries in Canada.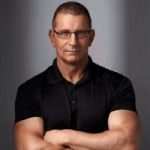 Robert Irvine: Former military man turned Celebrity Chef Robert Irvine loves to get involved with charitable initiatives and appearance opportunities that benefit military members and family. This week he was in Washington D.C. to honor service members at the 2015 USO Gala. You can tell Robert genuinely enjoys interacting with his fans and guests at every persona appearance. Contact Celebrity Chef Network today to book a famous chef like Robert Irvine to highlight your special event or fundraiser.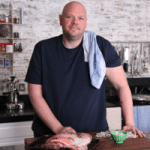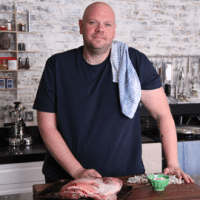 Tom Kerridge: Celebrity Chef Tom Kerridge is fresh off the release of his new cookbook Tom's Table, which features 100 easy, everyday recipes for foodies. Next Wednesday, Tom will be making an appearance at the Ely Literary Festival to share his tips and tricks for the perfect pub fare. To mis available for celebrity chef speaking engagements, meet and greets and celebrity chef cooking demonstrations. Contact our chef talent agency today to hire Celebrity chef Tom Kerridge to make an appearance at your upcoming event!