Contact Celebrity Chef Network to book Celebrity Chefs for cooking demonstrations, corporate conferences, meet and greets and other personal appearances.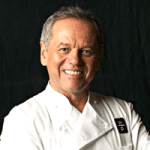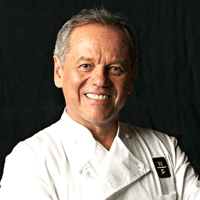 Wolfgang Puck: Celebrity Chef Wolfgang Puck may be older than most of his Celebrity Chef counterparts, but he's still one of the most active on the Celebrity Chef appearance circuit. The Houston Symphony's annual Wine Dinner and Collector's Auction was the latest event to get the Wolfgang touch. From Food Festivals to VIP dinners, Wolfgang is ready to dish out the goods in the kitchen at your event.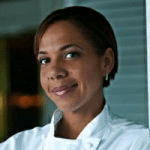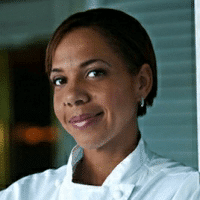 Nina Compton: Celebrity Chef Nina Compton came in second on Top Chef New Orleans and finished the season as the fan favorite. Now she's ready to set the bayou on fire with the opening of her new restaurant Old No. 77 Hotel & Chandlery in New Orleans. Book Celebrity Chef Nina for an upcoming cooking demonstration to give your audience a behind the counter look at what's to come in her new gastropub!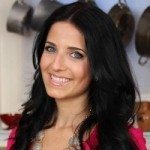 Laura Vitale: It's no surprise that Chef Laura Vitale is an absolute foodie favorite! From YouTube to the Cooking Channel, Laura's kitchen tricks are a hit. Chef Laura's fans go crazy over her simple yet decadent recipes for the whole family that feature her Italian spin on classic American dishes. What really sets Chef Laura apart, though, is her sweet girl next door charm.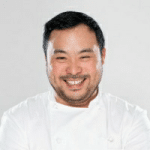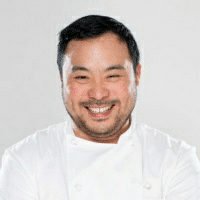 David Chang: As the world turns, Celebrity Chef David Chang has been busy redefining the food landscape in New York. He has plans to open his own fried chicken joint in Manhattan this year and just got the proper funding for his new food delivery service, Maple. Book Celebrity Chef David who's constantly finding new ways to use food as a vehicle to success.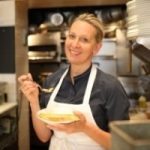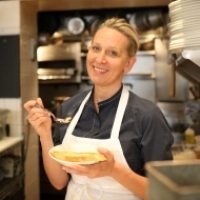 Gabrielle Hamilton: Set your DVR's, we're finally getting a chance to go inside the mind of Celebrity Chef Gabrielle Hamilton! She will be the next Celebrity Chef to appear on the PBS Food series The Mind of a Chef chronicling the lives of today's greatest culinary talents. Gabrielle is a Celebrity Chef for hire for meet and greets, cooking demonstrations and other celebrity chef appearances.
Roy Choi: The Godfather of the food truck movement and the King of Sriracha left the fine dining world years ago and never looked back! Roy turned to crowd funding to raise money for his newest fast food restaurant Loco. Roy chose this unique way of fundraising to allow his fans to be a contributing part of this tasty new project. Hire a Celebrity Chef like Roy for celebrity chef appearances including cooking demonstrations and celebrity chef speaking opportunities.
Todd English: This chef is a proud owner of restaurants all over the U.S. as well as the author of 4 popular cookbooks. He has starred and will continue to star in a new and upcoming season of PBS' Food Trip, traveling around the world tasting and cooking with the countries' best chefs. Celebrity Chef Todd's outstanding cultural culinary knowledge makes him the perfect Celebrity Chef Speaker for any event!
Dan Barber: He doesn't cut hair, but we're sure he'd be great at that too! Celebrity Chef Dan Barber is challenges the rules of the culinary arts with his latest pop-up restaurant featuring dishes made from leftovers like peelings, stems and bones. April Bloomfield, Mario Batali and Danny Bowien are just a few of the Celebrity Chefs for hire that will be joining him at the pop-up throughout the next month.
Emeril Lagasse: 25 years ago, Superchef Emeril Lagasse opened his first establishment in New Orleans. Since then he has redefined what it means to be a celebrity chef with signature restaurants, products and TV series. Book Celebrity Chef Emeril if you have a 6-figure budget range and need a top of the line talent to entertain your guests.
Nobu Matsuhisa: He's one of the richest chef's in the world, traveling the world 10 months out of the year to attend to his 30 worldwide restaurants. But he makes sure to save a little room on his plate each year to treat some VIP guests! This week he hosted an evening soiree/meet and greet at his restaurant in Australia. You can book Celebrity Chef Nobu to provide the VIP dinner at your upcoming corporate conference or event.