Celebrity Chef Network can help your business or organization book Celebrity Chefs for trade shows, corporate events and more! Here are the top trending Celebrity Chefs for hire this week: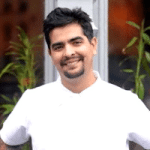 Aaron Sanchez: Pour the wine and cut the cheese! Celebrity Chef Aaron Sanchez has partnered with the California Table Grapes Commission to make celebrity chef appearances and participate in a cooking demonstration in support of the California grape market. Aaron is a popular judge from Food Network's hit series, Chopped. His celebrity clout has made him a popular choice for many businesses and organizations looking to book Celebrity Chefs for trade shows and corporate entertainment events.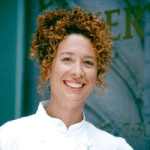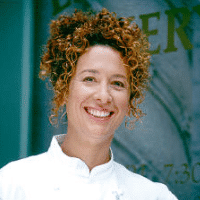 Nancy Silverton: The 5th annual Los Angeles Food & Wine Festival was the talk of the town in the City of Angels this weekend. James Beard Award winner Nancy Silverton was one of many Celebrity Chefs in the mix participating in cooking demos and celebrity chef speaking engagements. She hosted special events at her local restaurant Mozza, located on Melrose Avenue. Celebrity Chef Nancy remains one of the top chef personalities available for west coast businesses and organizations looking to book Celebrity Chefs locally.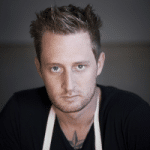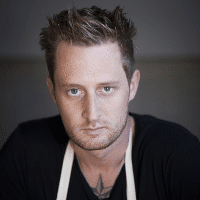 Michael Voltaggio: In a little over a month, a host of Celebrity Chefs and Hollywood's elite will come together for a fun night of fundraising for Autism Speaks. Late night comedian Conan O'Brian will run the show while Celebrity Chefs Michael Voltaggio, Mary Sue Milliken, Antonia Lofaso and others provide the fine dining. Michael is the winner of Top Chef season 6 and currently co-owns the wildly successful restaurant venture Ink with his brother Bryan. Our chef talent agency is happy to help your business book Celebrity Chefs like Michael for your upcoming event or fundraiser!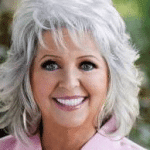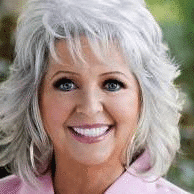 Paula Deen: Celebrity Chef Paula Deen will be giving Dancing with the Stars fans a little taste of the south as a contestant on DWTS season 21 this fall. Paula Deen was born to entertain, this is gonna be a hoot! When it comes to celebrity chef appearances and hosting events, there are very few who command a room like Celebrity Chef Paula Deen. This new gig on DWTS will certainly help her continue to regain public trust and open up exciting opportunities for more appearances and celebrity chef speaking engagements.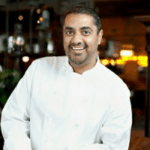 Michael Mina: With the NFL season just days away, the industry's reigning tailgate king announced a new mouthwatering menu for his popular game day hotspot! Located inside Levi's Stadium, Chef Michael's Bourbon Steak and Bourbon Pub plays host to an exclusive, members-only tailgate party for 49ers fans at each home. His homey, backyard barbeque concept helps fans feel right at home as they cheer on the red and gold. Want Michael to bring the backyard barbeque to you? Contact us today if you are interested in booking Celebrity Chef Michael for your event!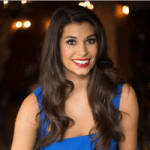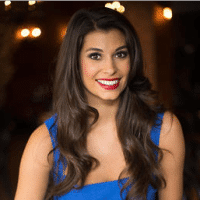 Kristin Sollenne: Celebrity Chef and Food Network judge Kristin Sollenne will share her fashionably fabulous approach to cooking and entertaining at an upcoming meet and greet event next week in Stamford, Connecticut. Kristin is a certified nutritionist who specializes in healthy, Italian cuisine. Her contemporary approach to the kitchen earned her a spot on Zagat's 30 under 30 list in 2014. Kristin is a great choice for organizations looking to hire a chef for health & wellness events and trade shows.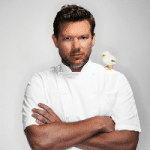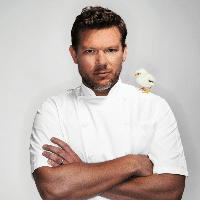 Tyler Florence: One of the L.A. Food & Wine Festival's headlining events this year was an intimate Celebrity Chef cooking demonstration from Food Network personality Tyler Florence. After 19 years in the spotlight, Tyler is a perfectly seasoned vet when it comes to entertaining guests at cooking demonstrations and Celebrity Chef speaking engagements. If your company is in the market to book Celebrity Chefs with major TV visibility, look no further than Celebrity Chef Tyler Florence!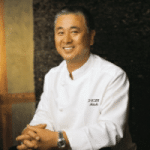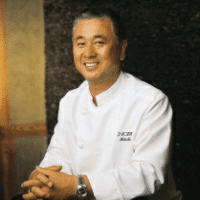 Nobu Matsuhisa: Hawaii kicked on their own island party for foodies this weekend with celebrity chef appearances from some of the industry's top talent including Cat Cora, Jose Garces and Nobu Matsuhisa. Nobu will be a headliner at the Hawaii Food & Wine Festival's signature Corks & Forks event, pairing his own gourmet tastings with red wines from the Pacific Coast. Nobu is one of the most celebrated culinary personalities in the world boasting 33 restaurant locations in worldwide. Contact our chef talent agency today to hire Celebrity Chef Nobu for your upcoming trade show or event.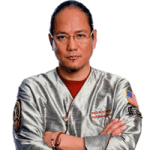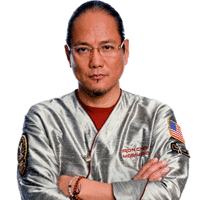 Masaharu Morimoto: Move over Mickey, Masaharu Morimoto is staking his claim in Downtown Disney! This Iron Chef is putting the finishing touches on his new restaurant, Morimoto Asia, set to open at Walt Disney World Resort in Florida at the end of September. Masaharu is cashing in on some serious frequent flyers miles this week considering he is also slated for a Celebrity Chef appearance at the Hawaii Food & Wine Festival. Celebrity Chef Network is your #1 chef talent agency to book Celebrity Chefs like Masaharu Morimoto for special events of all kind.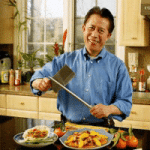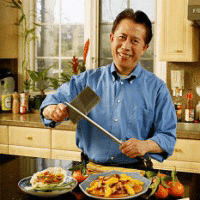 Martin Yan: This fall, Draeger's Supermarkets has cooked up a series of promotional celebrity chef appearances with Celebrity Chef and TV personality Martin Yan. Martin will be hosting 2 Celebrity Chef cooking demonstrations at the Danville and San Mateo, California Draeger's locations. This renowned Celebrity Chef has extensive experience in hosting TV and live events after over 20 years spent hosting his own award-winning cooking show on PBS. If you are interested in booking Celebrity Chef Martin for your upcoming promotional event or trade show, contact us today!