The end of November is a special time for Americans as we gather around a cornucopia of good eats with friends and family to reflect on our blessings and hopes for the future. This week, our list of top trending celebrity chef speakers for hire for trade shows and special events features chefs who are making special guest appearances on news programs and at events to celebrate the Thanksgiving season and share their favorite holiday recipes. Contact Celebrity Chef Network today to book famous celebrity chefs for your next event!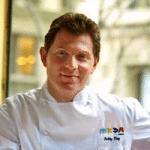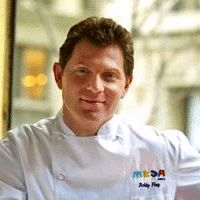 Bobby Flay: Last Tuesday, Food Network star Bobby Flay joined TODAY Show co-host Al Roker on his annual Turkey Trot to surprise a home chef in Maryland and share some of his special turkey tips. Away from the TV set, Bobby stays busy through his work with several charitable organizations and celebrity chef appearances at special events and food & wine festivals throughout the year. Although his a celebrity chef fees tend to be on the pricier side, you certainly get what you pay for with this top celebrity chef!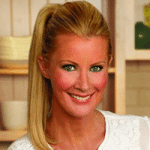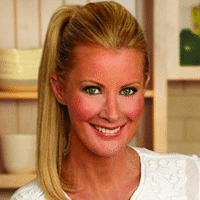 Sandra Lee: Celebrity chef and lifestyle expert Sandra Lee dropped by ABC's Good Morning America this week to share her own spin on the perfect Thanksgiving set up and food fare. Just over a year ago, Sandra was diagnosed with breast cancer but was happily welcomed back to the Food Network set in April. As a celebrity chef speaker for corporate events and trade shows, Sandra provides a unique perspective on handling life's challenges and other life lessons she has learned as a celebrity chef and entertainer.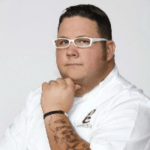 Graham Elliot: The Windy City is once again in for a treat this Thanksgiving as celebrity chef Graham Elliot has been announced as a co-host of this year's McDonald's Thanksgiving Parade. Graham rose to fame as a competitor on Food Network's Iron Chef America and Top Chef Masters before opening his own Michelin starred restaurants in Chicago. He is also recognized from his appearances as a judge and host of MasterChef and MasterChef Junior from 2010-2016. Graham is one of the top culinary talents in the industry having proven himself as an incredibly successful restauranteur and TV personality.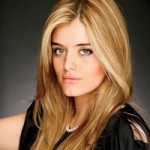 Daphne Oz: ABC's The Chew co-host and new mother Daphne Oz took her show on the road last weekend to provide live cooking demonstrations at the Fabulous Food Show in Cleveland. On Friday, she also made a special celebrity chef guest appearance on her father's show, Dr. Oz, to share her easy-to-make, healthy Thanksgiving dessert recipes. Heading into 2017, Daphne is considered one of the top celebrity chef speakers for hire for women's conferences and industry trade shows.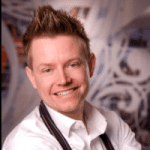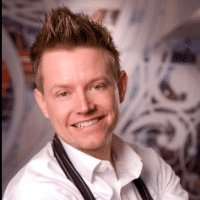 Richard Blais: Fresh off his long run for charity at the New York City Marathon, celebrity chef Richard Blais was back in New York to share his Thanksgiving recipes live in Times Square last Monday. He joined the co-hosts of ABC's Good Morning America as a featured guest discussing his cooking tips and mistakes to avoid before, during and after the big Thanksgiving Day meal. Richard is a well-rounded celebrity chef and family man who is available for live cooking demonstrations, meet & greets, celebrity chef speaking engagements and other personal appearances.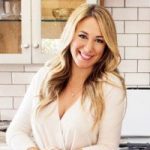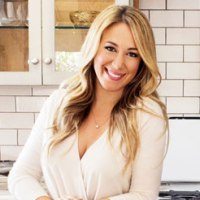 Haylie Duff: Haylie is somewhat of a newcomer to the culinary world, but has quickly become a beloved member of the culinary community thanks to her popular foodie blog and Cooking Channel TV show, Real Girl's Kitchen. This holiday season, Haylie has partnered with T.J.Maxx, Marshalls and HomeGoods for their "Bring Back the Holidays" campaign. Throughout the campaign, Haylie will provide social media posts sharing her holiday food tips and experiences that will help bring people together this holiday season.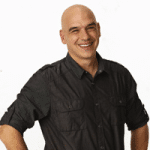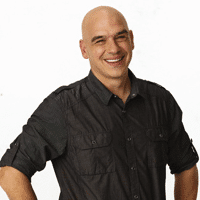 Michael Symon: Celebrity Chef and The Chew co-host Michael Symon is in Pittsburgh this week after being hired as the featured host of several special events taking place in the city. He will be presiding over the 56th Annual Light Up Night celebration in addition to judging a sub making competition at The GetGo Cafe + Market store grand opening on November 18th. Michael shows no signs of slowing down in 2017, having already announced the opening of a new restaurant venture in Atlantic City, New Jersey coming next April.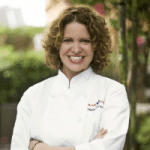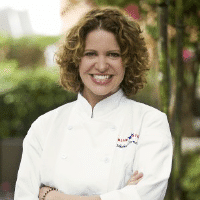 Michelle Bernstein: Miami-based celebrity chef Michelle Bernstein made a cross-country road trip this week for a celebrity chef appearance at the annual San Diego Bay Wine & Food Festival. Michelle is a James Beard Award winning chef and restaurateur who is known as an expert in Latin-style cuisine. She is the host of her own PBS cooking TV series and makes frequent appearances as a guest judge on Top Chef in addition to news programs including the TODAY Show and The Martha Stewart Show.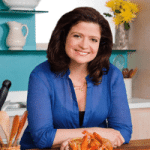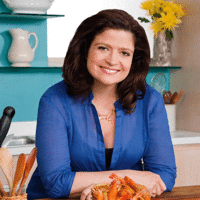 Alex Guarnaschelli: Celebrity chef and Food Network personality Alex Guarnaschelli has partnered with Fisher Nuts this holiday season to help home cooks create healthy side dish recipes to accompany the all-important turkey main course. Outside of her corporate sponsored engagements, Alex also recently participated in the Dine Out for Heroes event in NYC Veterans Day in which funds were raised to support veterans through the Bob Woodruff Foundation.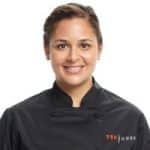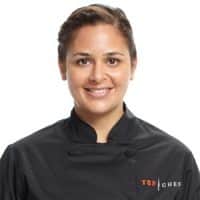 Antonia Lofaso: This week, Los Angeles-based celebrity chef and restaurateur Antonia Lofaso lent her eye for fine dining in a guest role as the judge of a fantasy cooking competition on the latest episode of the ABC sitcom, The Real O'Neals. Antonia is no stranger to TV, having competed in a number of Food Network's Top Chef cooking competitions as well as serving as a judge on Cutthroat Kitchen. She can also be seen as a restaurant adviser on CNBC's Restaurant Startup where she provides her expert advice and tips to help restaurant owners revitalize their establishments.
Are you in the market to book famous celebrity chefs for your next trade show or special event? Contact us today! Our team of experienced celebrity chef booking agents are at the ready to help your organization book famous celebrity chefs for any special event. Our team can be reached via email at booking@celebritychefnetwork.com or (212)410-9879.