Cooking up plans for your upcoming trade show, corporate conference, fundraiser or other special event? Contact Celebrity Chef Network today to book famous chefs for your event! Our team of experienced celebrity chef booking agents can help you determine celebrity chef fees and book famous chefs in your budget range that align perfectly with your event theme and messaging. Below are the top trending celebrity chef personalities for hire this week: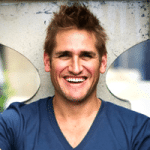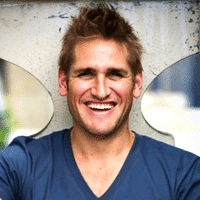 Curtis Stone: Aussie chef Curtis Stone has had his hands full in recent years as a husband and father with two young boys and a widely-popular Beverly Hills restaurant. Yet a recent appearance on NBC's TODAY Show revealed Curtis has no plans of slowing down in 2017 after announcing he will be hosting a new show called My Kitchen Rules premiering in January. Curtis has earned his reputation as a top celebrity chef for hire after proving himself as a successful restaurateur and entertaining TV personality on and off the screen.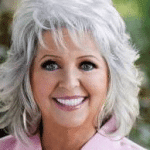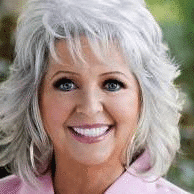 Paula Deen: The queen of southern cuisine Paula Deen is cooking her way through the winter months with a new line of kitchen ware products as well as a new TV cooking series on Evine called Sweet Home Savannah. Paula has returned to film in her home kitchen in Savannah, Georgia where she filmed her first memorable cooking series years ago. The show will be part cooking, part home shopping network as viewers will be able to purchase the products used in each episode. Paula is a mastermind at finding news ways to deliver fun content to her fans and makes an incredibly fun event host for trade shows and other special events.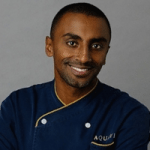 Marcus Samuelsson: Celebrity Chef Marcus Samuelsson traveled to the Motor City last week for a special celebrity chef appearance and book signing at Central Kitchen + Bar. Marcus has been making stops across the country to promote his new cookbook titled The Red Rooster Cookbook: The Story of Food and Hustle in Harlem which is centered around the soul food served at his signature restaurant The Red Rooster in Harlem. Marcus is one of the most innovative celebrity chefs in the world today who has been a leading crusader for perfecting global food sustainability practices in recent years.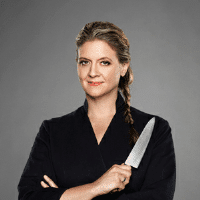 Amanda Freitag: Food Network and American Diner Revival co-host Amanda Freitag is partnering with General Mills this holiday season for a special cooking competition that will give independent restaurants the chance to win $15,000 and showcase their best recipes on a national stage. Amanda will host the winners announcement ceremony in June and serve as featured judge of the cooking competition. Given her ever-growing visibility on TV and in the culinary industry, Amanda has become a top celebrity chef speaker for organizations looking to book famous chefs for special events and promotional campaigns.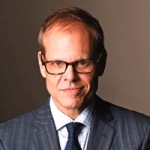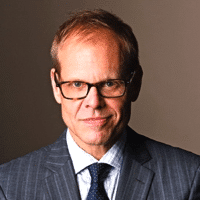 Alton Brown: It's about time the Food Network revived the Iron Chef competition! Celebrity chef Alton Brown will reprise his role as host of a new Iron Chef cooking competition series called Iron Chef Gauntlet set to premiere next spring. November was quite the busy month for Alton who also took his culinary science show on the road to Broadway for an 8-show run around Thanksgiving. His celebrity chef appearances on Broadway are a testament to the incredible live show value you get when you hire celebrity chef Alton Brown. He is sure to provide an unforgettable event for all in attendance!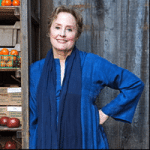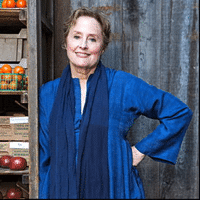 Alice Waters: On November 18th, celebrity chef Alice Waters participated in an engaging moderated Q&A to discuss how farming, social justice and the culinary arts can be powerful tools for economic and cultural development as part of Growing Power's Urban and Small Farms Conference. Outside of her incredibly tasty food, Alice is one of the most influential food activists and humanitarians in the culinary industry. She continues to push for the increased use of fresh, locally grown ingredients that will better food sustainability methods and support the growth of local communities.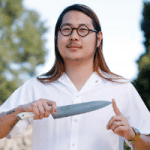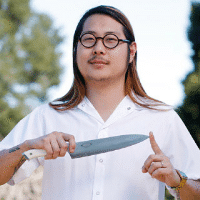 Danny Bowien: James Beard Award winning celebrity chef Danny Bowien of Mission Chinese Food fame will be one of the featured celebrity chefs appearing on the holiday episode of The Mind of a Chef on PBS this December. Bowien's Mission Chinese Food restaurant franchise has locations in NYC and San Francisco and has been dubbed the 2nd best restaurant in America by Bon Appetit Magazine. Danny is a trailblazer in the industry having perfected his own hip, modern approach to food and the dine-out experience.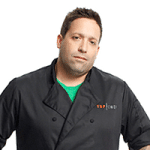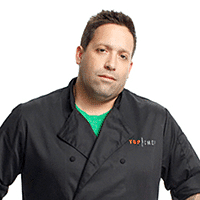 Mike Isabella: This top celebrity chef is headed for the high seas in January aboard Celebrity Chef Cruises' first ever D.C. Chefs Culinary Caribbean Cruise. Mike has been hired to join fellow D.C. chefs such as Marjorie Meek-Bradley for a week full of cooking demos, seminars and special events for guests on-board. This announcement comes after Mike was recently crowned Restaurateur of the Year by the Restaurant Association of Metropolitan Washington earlier in the year. Mike remains a top choice for organizations looking to book famous chefs located in the northeast.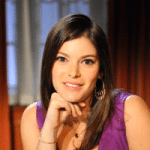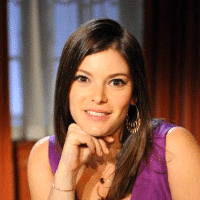 Gail Simmons: Food writer and Top Chef judge Gail Simmons has just been announced as one of the headliners for the 2017 Brooklyn Food & Wine Festival taking place next February. Also appearing will be celebrity chefs Tom Colicchio, Mario Batali and Carla Hall to name a few. Gail is a regular at annual food & wine festivals and foodie trade shows including the South Beach Wine & Food Festival and the Cayman Cookout hosted by Eric Ripert. Gail has made a living out of sampling fine eats and would love to share what she has learned from her experiences in the culinary industry with your audience!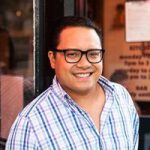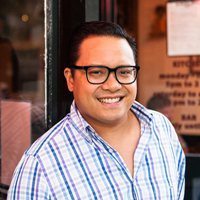 Dale Talde: Top Chef alum Dale Talde will also be bringing his culinary skills to the table at next year's Brooklyn Food & Wine Festival. Dale grew to fame as a competitor on Top Chef: Chicago and Top Chef All Stars before opening his own critically-acclaimed restaurant Talde in Brooklyn in 2012. Dale has also had an especially eventful November after opening a new Italian food concept called Massoni in Manhattan just a few weeks ago. He has been praised for his creative, fusion cuisine which applies a variety of different cooking styles and flavors to create new iterations of classic dishes.
To book famous chefs for your event, contact the team at Celebrity Chef Network via email at booking@celebritychefnetwork.com or call (212) 410-9879. We look forward to helping you find the perfect celebrity chef personality to spice up your next event!