Happy Holidays from Celebrity Chef Network! As we look forward to an event-filled 2017, we wanted to provide you with a list of famous celebrity chefs who have just recently made celebrity chef appearances at corporate events or have been announced as headlining celebrity chef speakers for upcoming events in the next few months. Take a look at the 10 famous chefs below and contact us today to book top celebrity chefs for your events in 2017!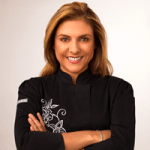 Lorena Garcia: Lorena is one of the most popular and visible Latin American celebrity chefs in the industry today. She has appeared on TV shows including Top Chef Masters and America's Next Great Restaurant in addition to opening several successful restaurant ventures and creating her own signature line of kitchenware. She has also been a leading voice in the crusade against childhood obesity having created her own non-profit organization to teach children the values of healthy eating at an early age. Next March, Lorena will be in Chicago to put on a live cooking demonstration for attendees at the 2017 International Home + Housewares Show.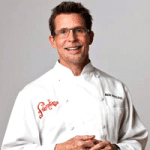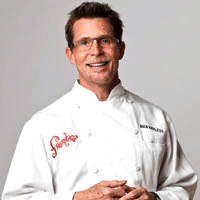 Rick Bayless: Tex-Mex chef Rick Bayless will also be heading to the Windy City next March for celebrity chef appearances at the 2017 International Home + Housewares Show. Rick is a James Beard Award-winning chef who is widely known for his PBS series Mexico: One Plate at a Time and as one of the founding members of Chef's Collaborative which advocates for environmentally-sound agricultural practices. Outside of his own restaurants and TV series, he serves as a restaurant consultant and expert on traditional and modern Mexican fare. If you're looking to book top celebrity chefs who specialize in Mexican cuisine, Rick is your man.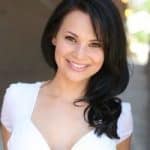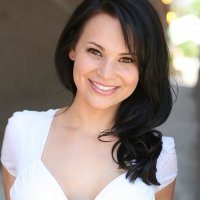 Rosanna Pansino: This top celebrity chef has cooked up quite the successful culinary career after gaining a loyal following through her popular YouTube baking show Nerdy Nummies. Her YouTube channel currently has over 7.5 million subscribers and in November of 2015, Rosanna published a Nerdy Nummies cookbook that was featured on the New York Times bestseller list. In the last year, Rosanna has begun to make a number of celebrity chef appearances at local food festivals, trade shows and other special events. She will be one of the featured headlining celebrity chefs taking over the Cooking Theater at the 2017 International Home + Housewares Show.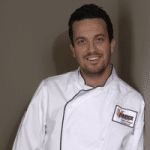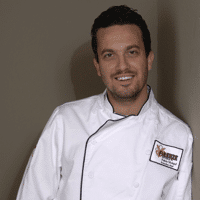 Fabio Viviani: Fabio is a renowned Italian celebrity chef, restaurateur and cookbook author who rose to fame in the United States after competing on Bravo's Top Chef season 5. Fabio was voted the fan-favorite that season and the show opened up a variety of new opportunities for him including increased demand for personal appearances and campaigns as a celebrity spokesperson for industry-leading brands. Outside of the culinary industry, Fabio has earned a reputation as a savvy businessman. He has appeared as a keynote speaker at over 300 events since 2009 sharing his thoughts on branding, marketing and social media. It is no surprise why he was also chosen as a featured celebrity chef at the 2017 International Home + Housewares Show.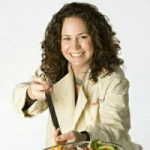 Stephanie Izard: Chicago-based celebrity chef Stephanie Izard was the first female chef ever to win Bravo's Top Chef competition and the only competitor ever to win the competition and the title of fan-favorite. Since her victory in 2008, she has opened up 3 award-winning restaurants in the Windy City and was named the James Beard Foundation's Best Chef: Great Lakes in 2013. Her restaurants feature Mediterranean style dishes utilizing a "nose-to-tail" cooking method featuring offal alongside traditional cuts of meat. She will be appearing as the resident hometown celebrity chef at the 2017 International Home + Housewares Show next March.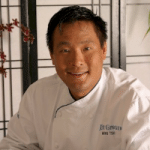 Ming Tsai: Ming is at the top of the list for many organizations looking to book top celebrity chefs for events and personal appearances in 2017. He is an Emmy Award-winning TV host, cookbook author and restaurateur who grew up in the kitchen of his family's restaurant in Dayton, Ohio. During college, he attended Le Cordon Bleu in the summer months while earning his degree in mechanical engineering from Yale. He also earned a masters degree in hotel administration and hospitality marketing from Cornell University. He nows owns and operates 2 successful restaurant ventures and has published 5 cookbooks highlighting his unique take on East-West cuisine. Ming is another top celebrity chef who will be appearing at the 2017 International Home + Housewares Show.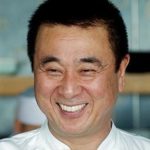 Nobu Matsuhisa: Nobu is a global culinary presence with restaurant locations scattered across 5 continents. He has become a pop cultural icon outside of the culinary industry thanks to shout outs from A-list celebrities and mentions in songs from top recording artists around the world. Nobu was recently in Dubai where he hosted several exclusive dinners for guests at his Nobu Dubai restaurant inside Atlantis The Palm. Given his long list of restaurants and hotel ventures, Nobu has a very busy schedule throughout the year but does make himself available for celebrity chef appearances outside of his regularly scheduled events.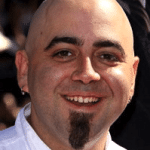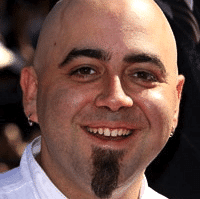 Duff Goldman: Pastry chef Duff Goldman is the executive chef of Charm City Cakes with locations in Baltimore, Maryland and Los Angeles, California. He has appeared in several of his own Food Network reality TV series including Ace of Cakes and Duff Till Dawn in addition to hosting Kids Baking Championship with Valerie Bertinelli. This month, Duff was announced as the featured keynote speaker for NACHA's 2017 Payments Awards Luncheon. He will share his recipe for success in solving problems creatively while pursuing your passion.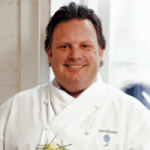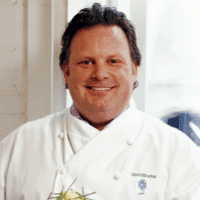 David Burke: Celebrity chef David Burke was in the holiday spirit this year when he appeared on CBS New York to share his favorite holiday recipes with viewers just before Christmas time. David is best known for his appearances as a competitor on Iron Chef America and Top Chef Masters season 2 and season 5. He has owned and operated 15 restaurants over the course of his career and is actively involved in culinology, a cooking approach that blends traditional culinary arts with new food technology. David is a top choice for organizations looking to book top celebrity chefs who think outside the box and inspire innovation.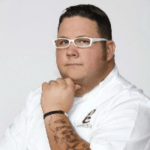 Graham Elliot: Throughout the month of December, Abu Dhabi played host to the annual city food festival that brings in some of the top culinary talents from around the world for live cooking demonstrations and intimate meet & greet events. Chicago's very own Graham Elliot traveled across the globe this year to provide cooking demonstrations featuring recipes from his eponymous Michelin star restaurant Graham Elliot. His flagship restaurant is 1 of only 15 restaurants in the U.S. that has been honored with 2 Michelin stars. He is an entertaining, jack-of-all-trades type of chef who is perfect for live cooking shows, celebrity chef speaking opportunities and hosting duties at special events.
If you would like to book top celebrity chefs from the list above or another great celebrity chef personality from our database, contact us today! We would love the opportunity to discuss your event further. Our chef booking agents will help you determine which top celebrity chef would fit best with your event theme and desired goals. Our sales team can be reached via email at booking@celebritychefnetwork.com or call (212) 410-9879.