Booking famous celebrity chefs for events in 2017? You've come to the right place!
Celebrity Chef Network has some of the best celebrity chef booking agents in the business. To help kickstart your search for the best celebrity chef speakers available, below is our list of the top trending celebrity chefs for hire this week: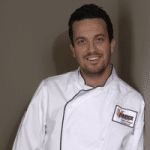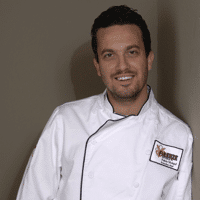 Fabio Viviani: At the top of our list of trending top celebrity chefs for hire this week is restaurateur, investor and entrepreneur Fabio Viviani. This italian celebrity chef just opened his latest restaurant venture at Del Lagos Resort & Casino and was recently honored as Chef of the Year by The Chicago Culinary Museum & Chefs Hall of Fame. Fabio has come a long way from his days as "Fan Favorite" on Top Chef. He's now one of the most influential culinary entrepreneurs in the industry today. As a celebrity chef speaker for special events, Fabio can discuss a variety of different business and food topics. These topics range from building a successful brand and successful marketing strategies to current industry trends and his own personal experiences as a renowned celebrity chef.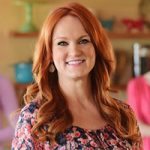 Ree Drummond: The Pioneer Woman is at it again! Ree opened her new all-in-one restaurant, deli, coffee shop and country store at the end of 2016. The venture's overwhelming success in the first few months has been truly amazing to see. Fans have described The Mercantile as a Disney World for Ree Drummond fans. People travel from out of town and wait over 2 hours just to get in the door. So maybe you can't make it out to Oklahoma. But you can hire Ree Drummond to bring the excitement to your next trade show or special event! Not to mention Ree is one of the most engaging, and down-to-earth celebrity chef speakers available. She is sure to attract a huge crowd to your event.
The possibilities are endless when it comes to booking celebrity chefs for events.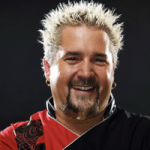 Guy Fieri: Guy has built a reputation as the loud and proud culinary King of Food Network with several hit cookbooks and a number of signature restaurants peppered across the country from California to New York. Just a few weeks ago, Guy took some time out of his fast-paced schedule to provide a live cooking demonstration and host a fundraiser for the Worth Our Weight culinary program in Santa Rosa, California. Booking famous celebrity chefs of Guy Fieri's clout can be somewhat difficult given their heavy filming and travel schedules. But most of these top celebrity chef speakers carve out time each year to accept celebrity appearances and speaking opportunities.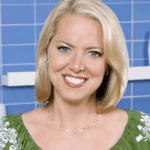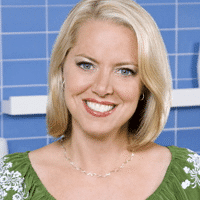 Melissa D'Arabian: When it comes to affordable and stylish home cooking, no one does it quite like Food Network chef Melissa D'Arabian. Melissa was the winner of Food Network Star season 5 in 2009. Consequently, this opened the door for her own cooking series called Ten Dollar Dinners. She released a NY Times bestselling cookbook based on her show that shared her tips to simple, low-cost meals. Last week, Melissa made celebrity chef appearances at Celebrity Chef Week at Villa del Palmar in the Islands of Loreto. She provided a cooking demo and several VIP dinners. For organizations booking famous celebrity chefs, Melissa offers a unique approach to the kitchen. She places an importance on taste at an affordable price.
Celebrity Chef Network has relationships with the top chefs in the world who book celebrity chef appearances and celebrity chef speaking engagements.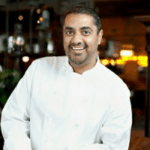 Michael Mina: Another day, another new restaurant concept for celebrity chef speaker Michael Mina! Michael just announced plans to open a French patisserie and brasserie inside the Waldorf Astoria Hotel in Chicago. He now has over 30 restaurant concepts in 10 cities across America as well as in Dubai. Based in San Francisco, Michael owns and operates his restaurant management company Mina Group. As a result, he is regularly hired for corporate events and annual food festivals such as the renowned South Beach Wine & Food Festival held annually in February. He brings a unique level of excitement and hospitality to events centered around good food and fellowship.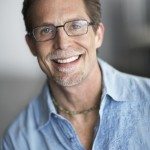 Rick Bayless: In honor of the 30th anniversary of Frontera Grill, celebrity chef Rick Bayless is partnering with non-profit organization Family Farmed to throw a Good Food party/fundraiser this April. Rick will be welcoming fellow celebrity chef speakers such as Marcus Samuelsson, Stephanie Izard, and Ming Tsai for intimate panel discussions. They will talk about the latest trends in the Good Food movement. In addition, he'll provide the opening keynote for the event. All proceeds will go towards promoting family farming and a healthier, more sustainable food system. Rick continues to be one of the most sought after celebrity chef speakers for food festivals and corporate conferences.
Let Celebrity Chef Network assist you in hiring the best celebrity chef for your next event, trade show or fundraiser.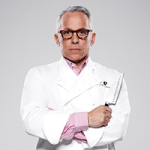 Geoffrey Zakarian: You probably recognize this top celebrity chef as a featured judge on Food Network's Chopped or from his days competing as an Iron Chef on Iron Chef America. Geoffrey is expanding his culinary reach to include a new company called Corner Table Entertainment focused on food/lifestyle content. The company will create scripts and produce projects for TV and the digital space. Geoffrey is a great example of a savvy entrepreneur who would be a great choice for organizations interested in booking famous celebrity chefs who can speak to the business side of the culinary industry. In conclusion, he is truly a one-of-a-kind talent!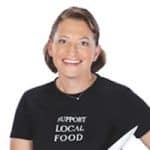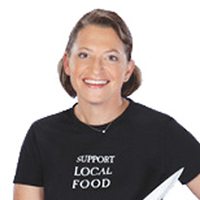 Duskie Estes: Farm to table cuisine is a way of life for San Francisco celebrity chef Duskie Estes. She is the founder and owner of ZAZU kitchen + garden with her husband John. Duskie is one of the leading west coast celebrity chefs focused on bettering food sustainability practices in the culinary industry. In addition, all of her ingredients come fresh from her own farm/garden. Furthermore, she has also adopted a snout-to-tail approach that utilizes every part of the animal at hand. This week, Duskie was announced as a headlining celebrity chef speaker and presenter at the 2017 North Coast Wine & Food Festival in Rohnert Park, California.
Celebrity Chef Network matches you with a celebrity chef in budget that hits on all the themes of your event.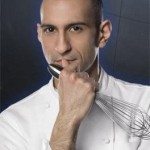 Jehangir Mehta: Over the next two months, Iron Chef Jehangir Mehta and several other culinary personalities will be rolling out a series of videos in partnership with BlueCart and their latest project, No Waste Kitchen. The purpose of the project is to promote better food sustainability practices in restaurant kitchens around the country. Jehangir will talk specifically about proper composting strategies and best practices for time and inventory management. In short, Jehangir is a top chef talent in the northeast. He's worked with Jean Georges-Vongerichten and Rocco De Spirito on restaurant ventures such as Mercer Kitchen and Union Pacific respectively.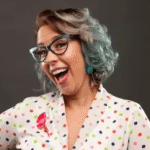 Emily Ellyn: Old school and making it new, the Retro Rad Diva Emily Ellyn is a blast from the past in the kitchen! She loves to take old dishes and recipes from decades past and revive them with new twists and tasty flavors. Emily rose to fame as a contestant on Food Network's Food Network Star, Cupcake Wars and Cutthroat Kitchen. She has had a busy month of March, kicking off the month with several live cooking demonstrations at the 2017 Disney California Adventure Food & Wine Festival. In addition, Emily will be hosting a 3-day event at Bok Tower Gardens in Florida in March. She will provide 2 cooking demonstrations for adults coupled with a fun-filled cooking demo for kids on the last day. All in all, Emily's energy and charisma is sure to have the crowd begging for more at your event!
Contact Us:
If you are interested in booking famous celebrity chefs from the list above or other celebrity chef speakers for hire from our diverse database of celebrity chef personalities, contact Celebrity Chef Network today! In any event, we are your best asset in this search because we have your best interests in mind. You can reach our sales team of celebrity chef booking agents via email at booking@celebritychefnetwork.com or call (212) 410-9879.