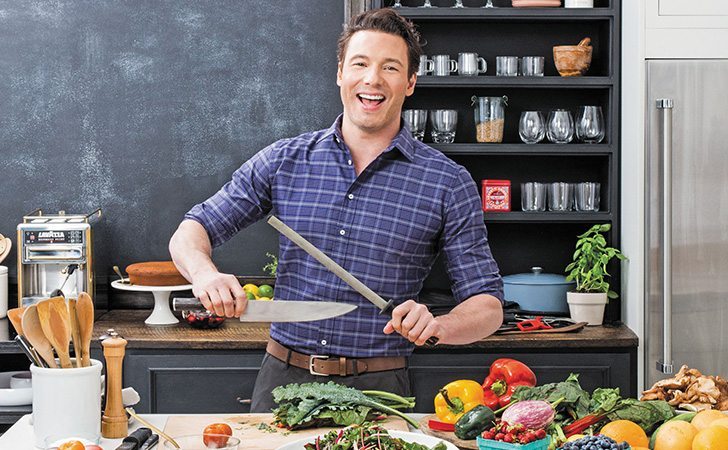 Many people first became aware of Rocco DiSpirito during his TV debut for NBC on a show called The Restaurant. Rocco's stardom is obvious. It wasn't long before he was asked to make regular appearances on TV shows, trade show events, celebrity chef speaking engagements, product endorsements, best-selling cookbooks and generally building one of the most iconic brands of any modern day celebrity chef. The industry of pan clankers and knife wielders is crowded with the likes of Bobby Flay, Giada De Laurentiis, Curtis Stone, Marcus Samuelsson, Rachel Ray, Aaron Sanchez, Emeril, Wolfgang Puck, David Chang, Alice Waters, Michelle Bernstein, Anne Burrell, Alton Brown, Ted Allen, Scott Conant, Geoffrey Zakarian, Mario Batali, Daphne Oz, Gail Simmons, Michael Mina, Trisha Yearwood, Padma Lakshmi, Robert Irvine, Jose Andres, Paula Deen and many others.
But a change in one's life is always a great path to how they will conduct themselves as a businessperson. Rocco had a sort of mid-life realization that fitness and nutrition was his calling and passion. Not just feeding people traditional Italian fair. Several of Rocco's books have focused entirely on health and lifestyle choices. His most popular has been "The Pound A Day Diet" helping anyone lose 1lb a day by eating/cooking healthy. Major corporations, event planners and promoters booking Rocco DiSpirito to speak at their events are getting an energetic, engaged and bigger than life personality who has found a channel in the all too busy world of celebrity to focus on helping others before himself.
Rocco's website describes him as a chef, "On a mission to prove that healthy and delicious are not mutually exclusive". As such, DiSpirito developed a fresh food meal delivery service and weight loss coaching program. The service offers the luxury of a private chef experience, the convenience of organic, flavorful meals delivered to your doorstep. Not to mention its one-of-a-kind menu customization. Rocco has personally advised and fed thousands of clients as they endeavor to reach a sustainable and healthy lifestyle.
Now when Rocco receives requests from celebrity chef booking agents, event planners and agencies to discuss how they can hire or book him to execute a cooking demonstration, consult, become a global spokesperson, license his name, execute a motivational keynote speech, you can bet that he will always deliver. In addition, he is very personable and easy to work with. This helps your event planning process and event run very smooth from start to finish.
Interested in booking Rocco DiSpirito for your next event?
Contact Celebrity Chef Network today! Our team of trained celebrity chef booking agents have worked with top celebrity chefs all over the world that can wow the crowd at your next event or trade show. Email us at booking@celebritychefnetwork.com or call (212)335-1377.