Why are they trending you might ask? Let the experts at Celebrity Chef Network break down Who's Hot and find out why these Chefs are being hired for celebrity chef appearances.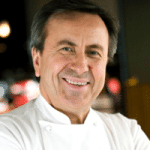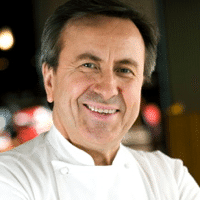 Daniel Boulud: This Celebrity Chef Speaker is certainly racking up bonus air miles this holiday season! Celebrity Chef Daniel spent the first weekend of December in Vegas with his culinary pals Buddy Valastro and Emeril Lagasse to host Ultimo, A Weekend of Excellence at The Venetian. The trio created a dinner fit for royalty and the event concluded with a live auction benefiting the Cleveland Clinic Lou Ruvu Center for Brain Health. This past weekend he flew into Palm Beach to cook brunch for guests at the Palm Beach Food & Wine Festival. The traveling chef isn't planning on slowing down in 2015 and he's ready to mix it up with your guests at your next corporate event or food festival.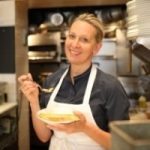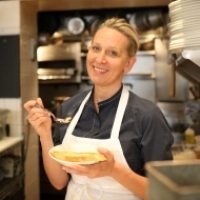 Gabrielle Hamilton: As a self-trained cook turned James Beard Award-winning Chef, Gabrielle has a full plate of experiences in every aspect of the culinary industry. This winter she released her new cookbook Prune that has already been crowned one of the best books of the season by numerous sources including O and Time magazines. Before opening up her restaurant of the same name, she spent over twenty years inhabiting kitchens and overcoming many unexpected challenges along the way. In her memoir "Blood, Bones & Butter," she talks about the obstacles she had to face, which ultimately lead to her being voted as the Best Chef in NYC in 2011. Sure we love good eats, but compelling stories seal the deal at an event.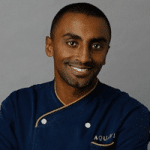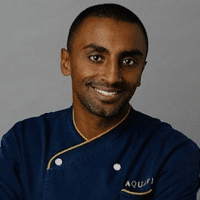 Marcus Samuelsson: It seems like every week we turn around and Celebrity Chef Marcus is up to something! The Celebrity Chef Speaker will provide Catersource and Event Solutions with an inside look into his inspirations and remarkable career during the opening keynote presentation at the annual event this spring. Chef Marcus has one of the most impressive culinary stories to date and his list of successful restaurants ventures and cookbooks are mirrors of his eclectic culinary background. There's a reason why he is booked for so many celebrity chef appearances each, hire Celebrity Chef Marcus and enjoy the experience for yourself!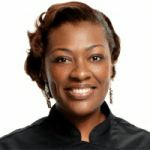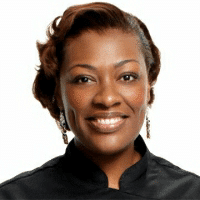 Tiffany Derry: Celebrity Chef Tiffany Derry is among 10 renowned chefs that will be featured at the John Besh Foundation benefit called Fete de Chefs in New Orleans this spring. Tiffany is a co-host of Spike TV's Hungry Investors with her buddy John Besh who is welcoming her to his home town of New Orleans for some creole fun. Celebrity Chef Tiffany is an affordable celebrity chef for hire whose growing influence as a culinary TV personality makes her even more valuable to your audience.
Tom Colicchio: During portions of this year, Celebrity Chef Speaker Tom has put down his pots and pans and taken on issues outside the kitchen. He has taken on the persona of a politician as he spends time in Washington lobbying for better regulated food policies including better labeling of genetically-modified foods. However, the talk of the culinary town has been the Gordon Ramsay produced new series on Bravo called Best New Restaurant. Celebrity Chef Tom will serve as host and judge on the show scouring the country for America's best new restaurant.
Michael Mina: Alongside sidekick and fellow Michelin Star winner Don Pintabona, Celebrity Chef Speaker Michael has been hard at work testing recipes, stacking produce, and preparing for the opening of his 20,000 square foot culinary carnival at Locale Market in St. Petersburg, Florida. Spanning a total of two floors, the market offers something for the home cook as well massive amounts of prepared foods, featuring eleven unique kitchens, backed behind fifteen culinary trained chefs. Michaels's philosophy of creating balance and harmony in the kitchen and in life allows him to build lasting relationships, making him a well-seasoned choice as a guest celebrity chef for your next cooking demonstration.
Buddy Valastro: Patty cake patty cake baker's man, build me a bakery as fast as you can! Since the start of his hit TV series on TLC, the Cake Boss has expanded his bakery empire across the country on his way to becoming the most recognized cake maker in the biz. This week it was announced that another Carlo's Bakery will find a new home at the Mohegan Sun in Connecticut. This is the 8th Carlo's location to open since the opening of the flagship store in Hoboken, New Jersey by the Valastro family in 1910. Let Celebrity Chef Speaker Buddy put on the icing on the cake at your next event.
Geoffrey Zakarian: With all this cold weather moving into the northeast, northerners are going to need a good meal to soothe the soul after a long day. Restaurateur and Celebrity Chef Geoffrey is cooking up new plans that will give Greenwich, Connecticut a taste of his culinary greatness! As America's favorite judge on Food Network's hit series Chopped, Geoffrey was recently approved to open his new restaurant and word on the street is that its doors will open up in the spring. Whether he is establishing a new eatery, judging a competition series, or speaking at your next corporate event, Geoffrey always has a basket of mystery ingredients that deliver a paramount of great experiences.
Ingrid Hoffmann: You could certainly say that Celebrity Chef Speaker Ingrid Hoffmann's life is simply delicioso. Her culinary career has been built in multiple parts as the host of her own cooking show Simply Delicioso on the Food Network and she has also authored 2 of her own cookbooks. A new opportunity will come this January as the host of Telemundo's Top Chef Estrellas: Season 2. Ingrid has an innate ability to entertain and she can bring the perfect combination of sugar and spice to your next cooking demonstration or fundraiser.
Beau MacMillian: Cooking is fun for every chef, but cooking for charity is even better says Celebrity Chef Beau MacMillian. Celebrity Chef Beau lent a hand at the Second Annual Central Florida Walk for Transverse Myelitis and shared his story with those in attendance. Fans have taken a liking to this Celebrity Chef because of how real he comes across on-camera during his co-hosting and judging duties on Worst Chef in America and Guy's Grocery Games. Celebrity Chef Beau revels in the opportunity to interact with his fans and others who want to learn their way around the kitchen.