Which celebrity chef is featuring the best holiday dishes in 2018? From soul food to classic French cuisine, Celebrity Chef Network has you covered. These are the top ten celebrity chefs making appearances to share their holiday recipes this season:
Carla Hall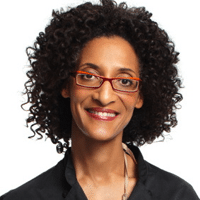 – Carla Hall is most notable for her co-hosting position on Emmy Award winning television series The Chew. She believes food is a way to connect with others and spread love. For this reason, the celebrity chef garnered an especially enthusiastic fanbase after appearing on Bravo's Top Chef and Top Chef: All Stars. Growing up in Nashville, Carla's cooking is heavily inspired by the soul food she associates with home. Correspondingly, all three of her cookbooks boast delicious comfort food. Carla is also an instrumental part of the AARP Drive to End Hunger. Subsequently, she appears at the Chase Summer of Service Events every year. Prepping for the holidays, Carla shares her favorite traditions with WGN Radio and charms fans with her humble disposition.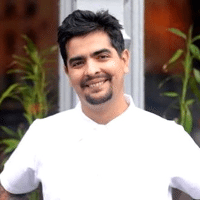 Aaron Sanchez– Aaron Sanchez is a celebrity chef, cookbook author, and television personality wooing fans with his passion for cooking. Specializing in Latin Cuisine, Sanchez is the owner of top rated New Orleans Mexican restaurant, Johnny Sánchez. A beloved Mexican chef, Sanchez also represents cheese company Cacique at the IDDBA annual show, with around 10,000 attendees. While visiting Houston this December, Aaron put his own spin on holiday cooking at Central Market. Here Sanchez shared some his favorite recipes from new cookbook, Simple Food Big Flavor. Undoubtedly, this Top Chef judge could seem a little intimidating to measure up to in the kitchen, but Sanchez's easy going demeanor makes him an alluring chef for audiences.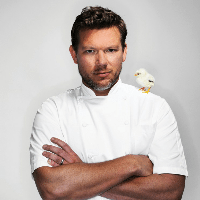 Tyler Florence– Easily recognizable, Tyler Florence has hosted several television series on the Food Network. To list, he had roles on Food 911, Tyler's Ultimate, The Great Food Truck Race, and most recently, Bite Club. Moreover, the celebrity chef owns a restaurant in San Francisco called Wayfare Tavern where he serves his own Tyler Florence wine brand. Most recently, Florence took the time to share four of his favorite holiday recipes with media publication, Brit+Co. A recipe developer for the cooking app Innit, Tyler likes to create simple recipes, easily recreated by anyone. He covers this at the November Food Loves Tech Expo, where shares his involvement with the popular app.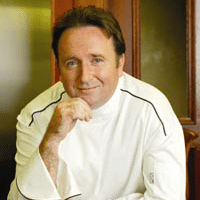 Bernard Guillas– Originally from Brittany, France, Guillas incorporates traditions from the coastal cuisines of both his hometown and southern California. Guillas currently lives in La Jolla and is executive chef of three restaurants of the La Jolla Beach & Tennis Club. In addition, the celebrity chef just released his second cookbook in collaboration with Ron Oliver, Flying Pans: Two Chefs, One Catch. This December, Guillas interviews with KPBS News in his Marine Room Kitchen, sharing his most foolproof holiday recipes.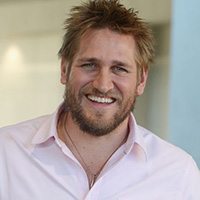 Curtis Stone– Curtis Stone is notable for his simple cooking philosophy, using only the freshest local ingredients. The celebrity chef launched his career starring in the hit TLC show Take Home Chef. Since then, Stone has made appearances on Top Chef Masters, Around the World in 80 Plates, MasterChef, The Oprah Winfrey Show, and numerous others. In addition to being a television personality, Stone is an accomplished author, having released six cookbooks. A source of great insight for professionals in the culinary industry, Curtis is set to present at Catersource 2019. In his most recent holiday appearance at the TODAY kitchen, Curtis whips up a variety of warm winter dishes to cozy up the holiday season.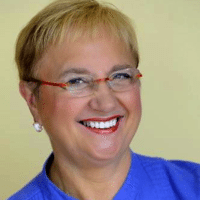 Lidia Bastianich– Lidia Bastianich is a best-selling cookbook author, Emmy Award-winning television personality, and restauranteur. She specializes in Italian cuisine and invites her audience to join in her culinary experience. This may be through her TV series, Lidias Kitchen, her tell-all youtube channel, or one of her six cookbooks. The celebrity chef also provides live cooking appearances, such as the demo she's set to make at Metro Cooking DC 2019. In addition, Lidia owns six different restaurants spanning eleven different locations. Making an appearance on FOX News this holiday season, Lidia brings along her 98 year old mother. Emphasizing the importance of cherishing family and specially seniors, Lidia proposes good food is just the way to do that.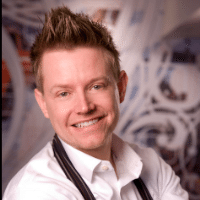 Richard Blais– Winner of Top Chef All-Stars, Richard Blais is a recognizable television personality. Blais has made appearance on numerous other culinary television series, including Top Chef, Master Chef, Cutthroat Kitchen, Burger Lab, and Cook Your A$$ Off. Offscreen, the celebrity chef is available for cooking demos. For example, Blais was the feature celebrity chef for the 2018 Burger King Convention Orlando charity dinner. In addition, Richard is owner of Trail Blais, a company that helps design and operate new restaurants.  The company has operated several Flip Burger Boutique restaurants and most recently, Crack Shack and Juniper & Ivy in Southern California. As you can see, Blais is chef passionate about sharing his craft and aiding others in achieving similar success. He even stopped by the Good Morning America Kitchen on Christmas Eve to share his holiday pork roast recipe.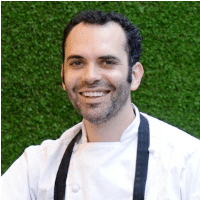 Dominque Ansel– Creator of the infamous cronut, Dominique Ansel's namesake bakery is a well known hub for foodies and instagramer's alike. A feature celebrity chef at Hospitality Qatar 2018, Ansel details his greatest failures and successes in the kitchen. His successes include the Cookie Shot, Frozen S'more, and Blossoming Hot Chocolate. Luckily, these famous treats can be found globally at his bakeries in Tokyo, London, NYC, and LA. Ansel's innovative cooking style has earned him several accolades including Business Insider's "Most Innovative People Under 40 and " Vanity Fair France's "50 Most Influential French in the World". While he likes to experiment, Dominque realizes that some of his audience members prefer a recipe. This December, Ansel made a special Christmas Eve appearance at the Good Morning America Kitchen to share a thing or two about creating pastries at home.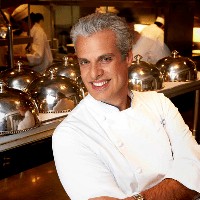 Eric Ripert– Elite Traveler's 2018 Chef of the Year, Eric Ripert was born in France and moved to Spain when he was a boy. His culinary style draws inspiration from both varieties of cuisine and blend to create an exceptional eating experience. According to La Liste, a French ratings organization, Ripert's restaurant, Le Bernardin is the best in the world. The celebrity chef shares this experience with appearances and is host of the 10th Anniversary Ritz Carlton Cayman Cookout. In other recent appearances, Ripert surprises the contestants of Top Chef: Kentucky. Hosting a Christmas dinner, Ripert requires they each prepare a dessert. Though part of the competition, Ripert uses the dinner to share his invaluable experience with the up-and-coming chefs.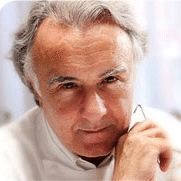 Alain Ducasse– World-famous chef Alain Ducasse is a cookbook author and restauranteur. Born in France, Ducasse has expanded his culinary empire to over 20 restaurants across the world. The first chef to own three restaurants carrying three Michelin Stars, Alain is an inspiration to many culinary professionals. Additionally, a new documentary produced by Magnolia Pictures, The Quest of Alain Ducasse, follows him across the globe in search of the finest ingredients to serve at his restaurants. With recipes developed around fresh seasonal ingredients, it's no surprise that Ducasse has an archive of holiday recipes to share. One of four celebrity chefs selected for a holiday feature by American Express essentials, Ducasse suggests simplicity and chocolate are key.
In conclusion, Celebrity Chef Network can offer a range of cuisine for your holiday booking. Give us a call to learn more about rates, availability, and information about all the west coast celebrity chefs available to appear at your special event, trade show or conference. Our chef booking agents have a top-to-bottom plan of action to execute a celebrity chef event flawlessly. Finally, Celebrity Chef Network will save you time and money in your search for the perfect celebrity chef speaker!