Why are they trending you might ask? Let Celebrity Chef Speakers Bureau break down why these Celebrity Chef Speakers are being hired for celebrity chef appearances.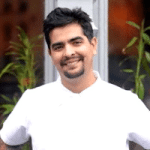 Aaron Sanchez: Celebrity Chef Speaker Aaron's creativity extends far beyond the kitchen. In addition to being a restaurateur, Celebrity Chef Speaker Aaron is the author of two cookbooks and is a successful entrepreneur with a vibrant line of Latin-inspired home products, prepared foods, and shoes. He is also an avid spokesperson and recently teamed up with John Besh for Oxfam's GROW campaign in Haiti to address food sustainability.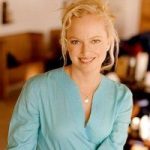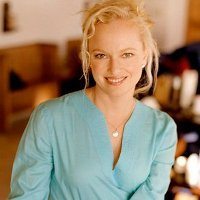 Lulu Powers: An expert in all things stylish and chic, Celebrity Chef Speaker Lulu is truly the caterer to the stars in Los Angeles and beyond! From the food on the stove to the flowers on the dinner table, Lulu and her Food to Flowers catering service has built a reputation for superior service. She has catered events and meals for regular clients including Will and Jada Smith and Madonna. You may not be a celebrity but let Lulu Powers give your event the A-list treatment!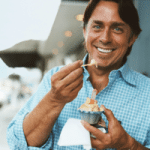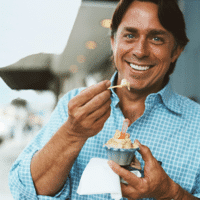 John Besh: As a restaurateur turned entrepreneur and TV personality, there's nothing this chef can't do. Most recently, John teamed up with his lifelong friend Aaron Sanchez as well as Oxfam for their GROW campaign to tackle food sustainability. Celebrity Chef Speaker John's passion for the advancement of the industry has made him one of America's favorite chefs and there is no doubt this New Orleans's native knows the recipe for success at your next event!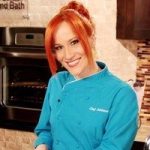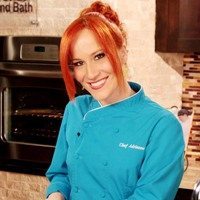 Adrianne Calvo: Celebrity Chef Speaker Adrianne Calvo can bring #MaximumFlavor to whatever event plans you have cooking up! Her latest cookbook titled #MaximumFlavor Social released in November covered new recipes but more importantly how she has used social media to connect with her fans and others. Hire Celebrity Chef Adrienne if you are looking to connect with a younger demographic.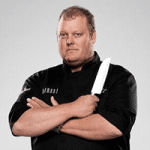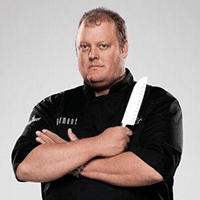 Beau MacMillan: Celebrity Chef Speaker Beau MacMillan is partying it up in Arizona for the Super Bowl this week hosting the Taste of the NFL event held on the eve of Super Bowl Sunday. Tasty tailgate snacks and a pleasurable evening with a famous chef is in store for those in attendance. Hire Celebrity Chef Beau MacMillan to kick off your next big event!
Aarti Sequeira: Celebrity Chef Speaker Aarti Sequeira is bringing a new, signature blend of spices to OWNZONES! After winning fans over with her magnetic personality on Food Network Star, she continues to inspire people with her own show Aarti Party as well as her new online entertainment series 10 Minute Meals with Aarti Sequeira. It's a party when you hire a famous chef like Aarti!
Richard Blais: Celebrity Chef Speaker Richard Blais is known for his creative and comical approaches to cooking. Most recently, Richard has been busy reinventing the classic American burger to create a culinary explosion on a bun! Building on the success of his popular burger eateries in Birmingham and Atlanta, the chef turned television star opened up a fifth location of Flip Burger Boutique in Nashville this week! Safe to say Chef Blais has come a long way from flipping burgers at McDonald's!
Susan Feniger: Before Top Chef Masters made Celebrity Chef Speaker Susan Feniger a household name, she had already earned her stripes as a top chef in the L.A. food scene. Recently, the 30-year industry veteran, cookbook author, and restaurateur announced she will be serving up a plate filled with the science and politics of food and farming at The Organic Center's Annual VIP Dinner, held in California.
Kevin Gillespie: Inspired by his grandma's Sunday dinners, this former Top Chef favorite is opening Revival this summer, his second restaurant in Atlanta. Within a year of opening his first eatery in the Peach State, the restaurant received high praises and we have no doubt Revival will do the same! Hire Celebrity Chef Kevin and let this meat connoisseur teach you the ins and outs of a good old southern barbeque!
Jose Garces: Things are heating up in the kitchen for Celebrity Chef Speaker Jose Garces as he prepares to open up his Argentine steakhouse in March! Chef Jose is the owner of over a dozen restaurants as well as an event planning division and the 40-acre Luna Farm. Here's your chance to hire a famous chef and restaurateur who continues to expand his influence in the industry on a monthly basis.