In October, the city of New York played host to some of the top celebrity chefs and celebrity chef stars in the world who put on special events during the 9th Annual New York City Wine & Food Festival. While the event is centered around celebrity chef appearances, the festival raises money to donate to organizations dedicated to ending hunger both domestically and internationally. Below are the top trending celebrity chef stars that made personal appearances at this year's New York City Wine & Food Festival who are accepting new personal appearance opportunities heading into 2017: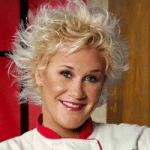 Anne Burrell: Best recognized by her signature spiky blonde hair, Anne Burrell is a popular Food Network personality who is currently the host of Worst Cooks in America with Bobby Flay and Secrets of a Restaurant Chef. At this year's NYCWFF, Anne hosted her own celebrity chef cooking demonstration and cocktail hour presented by Delta Air Lines. Anne remains one of the most requested celebrity chef stars for celebrity chef appearances and events thanks to her vibrant personality and rave reviews from past appearances.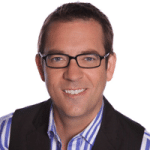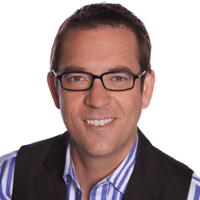 Ted Allen: Ted is an Emmy Award winning TV show host and author of In My Kitchen: 100 Recipes and Discoveries for Passionate Cooks and The Food You Want to Eat: 100 Smart, Simple Recipes. Foodies know him best as the host of Food Network's Chopped and Chopped Junior and he is a regular at nationwide celebrity chef events such as the NYCWFF. If your organization is looking for a celebrity chef personality with ample experience in event hosting, Ted Allen is your man.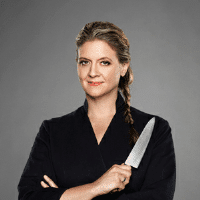 Amanda Freitag: Amanda is a popular celebrity chef, TV personality, and cookbook author who is renowned for her work in helping to rejuvinate the culinary scene in New York over the past few decades. She makes regular celebrity chef appearances as a judge on Chopped in addition to co-hosting American Diner Revival with Ty Pennington. This year she was one of many celebrity chef stars providing live cooking demonstrations at the sold out Grand Tasting event presented by MasterCard.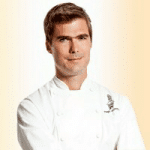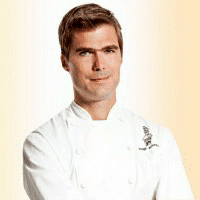 Hugh Acheson: Celebrity chef Hugh Acheson specializes in tantalizing southern cuisine and is the owner of several successful restaurants in Athens, Atlanta and Savannah, Georgia. He is also the founder of his own non-profit Seed Life Skills which provides multimedia curriculum for home economics classes. Hugh's farm-to-table cooking principles were on full display at the NYCWFF when he hosted an intimate dinner celebrating the life of Blackberry Farm proprietor Sam Beall.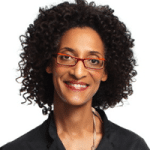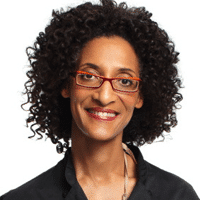 Carla Hall: Carla was rockin' and rollin' at the NYCWFF when she co-hosted the Midnight Jazz Breakfast with musical legend Patti LaBelle. Carla is a featured co-host on the popular food program The Chew and recently opened her first restaurant in NYC specializing in classic southern cuisine. She is also an accomplished cookbook author having published 2 cookbooks called Carla's Comfort Food: Favorite Dishes from Around the World and Cooking with Love: Comfort Food That Hugs You.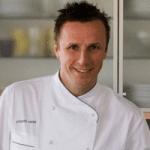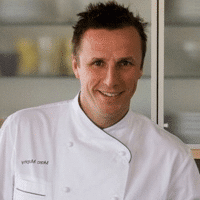 Marc Murphy: Celebrity chef Marc Murphy was quite busy during his stay in NYC, hosting his own intimate dinner and cooking demonstration in addition to celebrity chef appearances during the Grand Tasting event. Marc has over 20 years of experience in the restaurant business and created his own successful companies, Benchmarc Restaurants and Benchmarc Events. Marc's industry expertise has made him one of the top requested celebrity chef stars for special events and appearances.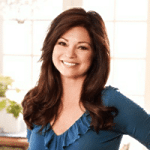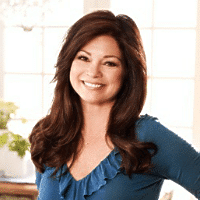 Valerie Bertinelli: 2-Time Golden Globe Award winning actress turned celebrity chef Valerie Bertinelli was on-hand at this year's NYCWFF providing live cooking demonstrations during the Grand Tasting events going on throughout the weekend. She is best remembered for her leading role on the TV series One Day at a Time on CBS but is also a NY Times bestselling author of 2 books titled Losing It, Finding It: And Satisfying My Hunger for Life Without Opening the Fridge and One Dish At A Time. When she's not making celebrity chef appearances, Valerie is the host of Food Network's Valerie's Home Cooking, Kids Baking Championship and Food Network Star: Comeback Kitchen.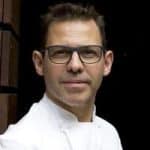 John Tesar: John is heralded for his unique take on modern American cuisine created through classical European cooking techniques. He has reimagined the typical steakhouse experience with his latest restaurant venture in Dallas called Knife opened in 2014. John is currently putting the finishing touches on his cookbook titled Knife: Modern Steak and All American Meats due to release in 2017 in addition to returning to Top Chef as a featured judge for season 14. John is an innovative celebrity chef for hire who has carved his own lane in the modern culinary landscape.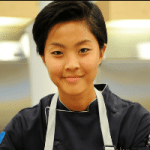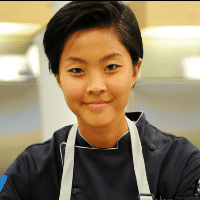 Kristen Kish: This Top Chef season 10 winner partnered with fellow celebrity chef personality Michael Chernow to host an intimate dinner during the NYCWFF. The sold out event offered a unique experience for attendees centered around delicious and sustainable delicacies from the sea. Outside of the kitchen, Kristen is currently the host of her own TV series on the Travel Channel called 36 Hours where she travels to cities around the world for 36 hours to report on the local culinary scene.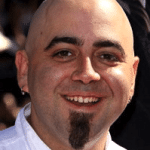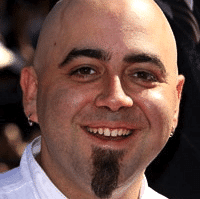 Duff Goldman: Duff is a celebrated pastry chef and former host of Ace of Cakes on Food Network which aired for 10 seasons. He now co-hosts the baking competition series Kid's Baking Championship. At the NYCWFF this year, Duff hosted a sold out dessert party pairing his tasty baked goods with special wine and spirits. If you're interested in hiring a celebrity chef specializing in dessert and pastries, Duff Goldman is one of the top personalities in the industry.
Is your organization interested in hiring celebrity chef stars for your upcoming corporate conference, trade show, food & wine festival, fundraiser or other special event? Contact Celebrity Chef Network today! Our team of experienced celebrity chef booking agents can determine celebrity chef fees and match your organization with celebrity chef stars who fit perfectly with your event theme. To hire celebrity chefs with Celebrity Chef Network, contact us via email at booking@celebritychefnetwork.com or call (212) 335-1377 to speak with a celebrity chef agent about your upcoming event.