This selection of top celebrity chefs are leading the pack in 2019 with personal appearances, chef demonstrations, endorsements, and more. When looking to hire a famous chef, it is important to select an individual with stage presence matching the caliber of their culinary skills. Our top ten up-and-comers fit just the bill and can help make your next event a success.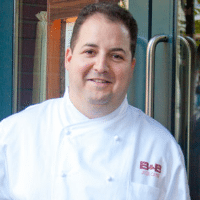 Josh Capon– Up-and-coming celebrity chef Josh Capon, also known as Mayor of Mercer, is a gifted restauranteur and celebrity chef for hire. He is the executive chef of Lure Fishbar, B&B Winepub and El Toro Blanco in NYC, as well as Lure Fishbar in Miami. Most recently opening Bowery Meat Company, Capon proves himself an expert in a variety of cuisines. In addition, Capon is a well known television personality, hosting Spike TV's first ever cooking show, Frankenfood. Most importantly, Capon is fabulous for celebrity chef speaking engagements and cooking demos. He hosted the Chase sponsored Victor Cruz Giant Tailgate Face Off and a demo for Macy's Culinary Council. He also endorses Samsung's VR equipment as part of Samsung's 360 Virtual Reality Experience, 360 Meals. Loved for great sense of humor, Josh Capon is sure to leave a lasting impression on your audience.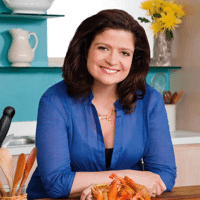 Alex Guarnaschelli– Celebrity chef, restauranteur, and Food Network star Alex Guarnaschelli is quickly expanding her career into a culinary empire. Executive chef at Butter and owner of award-winning restaurant, Darby, in NYC, Alex Guarnaschelli is a unique American chef. Since winning Iron Chef in 2012, she has authored The Home Cook. She is also author of the Food Network approved cookbook, Old-School Comfort Food. In addition, Guarnaschelli endorses Miele cooking appliances and performs chef demonstrations. For example, she appears at the American Airlines sponsored, Food Network and Cooking Channel SOBEWFF. This is a food and wine festival hosting over 60,000 guests and raising upwards of $28 million to benefit FIU. Also, Guarnaschelli is passionate about sharing her gifts with blossoming chefs, offering demos at the Institute of Culinary Education. Humble and inviting, Alex Guarnaschelli an exceptionally skilled chef and hostess that will satisfy even the toughest critics.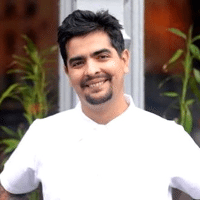 Aaron Sanchez– Aaron Sanchez is an award winning chef, cookbook author, and television personality specializing in Latin Cuisine. Charming television viewers on The Next Iron Chef  and appearing in several other Food Network series, Sanchez's fan base is only growing. Off set, Sanchez is owner of the highly acclaimed New Orleans Mexican restaurant, Johnny Sánchez and Paladar in NYC. One of the top celebrity chefs for hire, he represents cheese company Cacique. Offering a demonstration at their booth for the IDDBA annual show, the event hosts over 10,000 attendees. In addition, he guided guests through a cooking demo at Central Market in Houston, Texas this December. The recipes were all selected from from his new cookbook, Simple Food Big Flavor. This Top Chef judge is making a major impact on the culinary scene in 2019 and can offer your audience an unforgettable and tasty experience.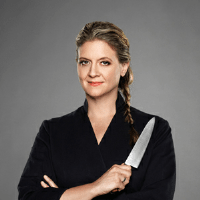 Amanda Freitag– Amanda Freitag is Food Network icon, judging television series Chopped and formerly co-hosting American Diner Revival with Ty Pennington. Similarly, she battled Bobby Flay on Iron Chef America and was runner-up to Alex Guarnaschelli on The Next Iron Chef. In addition, the celebrity chef is a cookbook author, releasing The Chef Next Door in 2015. Unsurprisingly, Amanda Freitag is a top choice for celebrity chef appearances at trade shows and  corporate events. In 2018, Freitag was hired by South by Southwest (SXSW) Conference and Festivals to offer a book signing. Likewise, Freitag is a member of the 2018 Austin Food and Wine Festival talent lineup. A passionate speaker, Freitag also participates with Michelle Obama's Reach Higher Initiative. Joining the former First Lady at the School Counselor of the Year Ceremony, Freitag discusses the important role that school counselors play in the success of their students.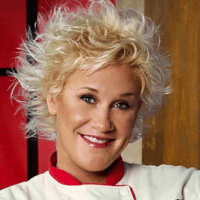 Anne Burrell– Specializing in Italian cuisine, Anne Burrell has worked in some of NYC's finest restaurants and is recognized for her roles on Food Network. She hosts Secrets of a Restaurant Chef and Worst Cooks in America, though you may also recognize her as Mario Batali's sous chef on Iron Chef America. Collaborating with some of the world's greatest chefs, Burrell worked with Lidia Bastianich at Felidia Restaurant and again some years later at the Batali-Bastianich owned Italian Wine Merchants. Executive chef at Lumi Restaurant, and later Centro Vinoteca, Anne Burrell trademarks her recipes with bold, rustic flavors. Furthermore, Burrell is one of the best celebrity chef speakers on the circuit. Interviewing with BUILD Series, she discusses opening her restaurant Phil and Anne's Good Time Lounge. Moreover, Burrell showcases her skills at the 2018 World Culinary Showcase for the third time, alongside Masaharu Morimoto and Govind Armstrong.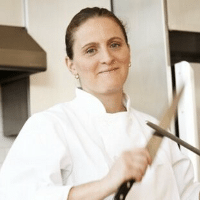 April Bloomfield– Famous for winning two Michelin stars for her NYC restaurants, The Spotted Pig and The Breslin, April Bloomfield is one of the best chefs in the world. First gaining notoriety cooking for royalty at Kensington Palace, the English chef has a spectacular resume. While working at River Café, Bloomfield was recruited by American Chef Mario Batali and moved to NYC, launching her career. One of ten women in the US to win a Michelin Star, it's no wonder she is such a highly requested chef for hire. Sharing the stage with Instagram cofounder Mike Krieger, Bloomfield joins Fast Company's Innovation Uncensored conference in San Francisco. Here, Bloomfield and Krieger discuss comparisons between customer service in their respective industries and how to learn from each other. Passionate about sharing her food and her success, April is perfect for both cooking demos and speaking engagements.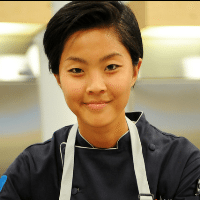 Kristen Kish– Best know for winning season 10 of Top Chef, Kristen Kish hosts a television show called 36 Hours on the Travel Channel with Kyle Martino. The show follows Kish and Martino as they spend 36 hours eating, drinking, and exploring various cities. Kristen is also now a successful restauranteur, opening Arlo Grey in Austin, Texas. Deferring from her expertise in fine dining, Kish offers a menu of high quality comfort food at Arlo Grey. Available for book signings, chef demonstrations and more, Kish is an inspiring young chef just beginning her culinary career. Gaining increasing visibility, Kish is part of the 2018 Fortune Most Powerful Women Next Gen conference. Likewise, she hosted a cooking demonstration at Boston University to promote her new cookbook, Kristen Kish Cooking: Recipes and Techniques.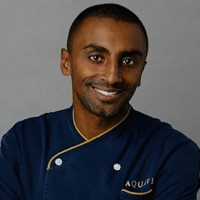 Marcus Samuelsson– Marcus Samuelsson is an award winning author, restauranteur, and celebrity chef for hire. He is the head chef of and co-owner Red Rooster in Harlem, New York and former executive chef of Aquavit. Working at Aquavit, Samuelsson became the youngest chef to receive a three-star restaurant review from The New York Times. Moreover, Samuelsson is the author of six cookbooks, including The Soul of a New Cuisine, which received James Beard Foundation's "Best International Cookbook" prize. Previously a judge on Top Chef, Iron Chef USA, Iron Chef America, Chopped, Samuelsson is no stranger to public appearances. An engaging celebrity chef speaker, Marcus took the stage at the World Economic Forum in Switzerland, as well as the 2018 EAT Stockholm Food Forum and TEDxHarlem.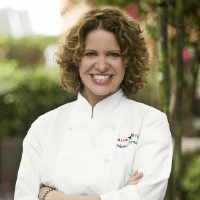 Michelle Bernstein– An expert in Latin cuisine, Miami native Michelle Bernstein is James Beard Award winning chef. She is also owner of the award winning restaurant Michy's, Martinez, Crumb on Parchment, and Seagrape. Trying her hand at television, Michelle is former host of the Food Network series Melting Pot. You may also recognize her from her victory against Bobby Flay on Iron Chef America. In addition, Michelle has her own PBS special, Check, Please! South Florida and hosts SoFlo Food, a show celebrateng the food of South Florida. Also an author, Michelle released her first book, Cuisine Latina in 2008. A popular celebrity chef for hire, FIU booked Michelle as a featured speaker for The Leadership Lectures. She made a personal appearance at the Global Organic Produce Expo in 2018.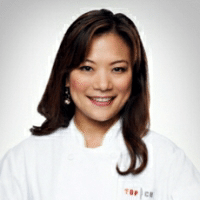 Shirley Chung–  Best known as a finalist on Top Chef: New Orleans, Shirley Chung is a celebrity chef speaker and successful restauranteur. Shirley first gained notoriety opening restaurants for some of the culinary greats. She moved to Nevada after opening a Las Vegas location for Thomas Keller's chain. Since then, she has been instrumental in running Guy Savoy's French eatery, Mario Batali's B&B Ristorante, and Jose Andre's China Poblano. While working at China Poblano, Shirley rediscovered the culinary traditions of her homeland. As a result, Chung finally open her own restaurant featuring modern Chinese cuisine, Twenty Eight. She then opened Ms Chi Cafe in 2018. Available for cooking demonstrations, speaking appearances, and endorsements, Chung is a rising star.  She shares her transition from Silicon Valley to culinary entrepreneurship at events like the Big Omaha Entrepreneur Conference. Similarly, she delivers a speech at StartupGrind, sponsored by Google For Startups.
Give us a call to learn more about rates, availability, and all the rising celebrity chefs available to appear at your special event, trade show, or conference. Our chef booking agents have a top-to-bottom plan of action to execute a celebrity chef event flawlessly. Finally, Celebrity Chef Network will save you time and money in your search for the perfect celebrity chef speaker!