We know it's Halloween, but don't let the thought of finding and booking a celebrity chef for your upcoming event scare you! Celebrity Chef Network knows the top celebrity chefs rattling pans during live cooking demonstrations and providing keynote speeches at events right now and our team of experienced celebrity chef booking agents are ready to help you add a celebrity ingredient to your next event. Below are the top trending celebrity chefs for hire this week: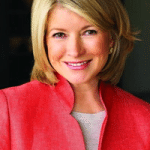 Martha Stewart: Martha's culinary empire stretches from TV shows to signature products, home décor and more but she continues to reinvent herself year after year. On November 7, Martha will premiere a new VH1 TV show with none other than rapper and actor Snoop Dogg which promises to be quite the entertaining dinner party series. Book famous celebrity chef personality Martha Stewart and you're audience is certainly in for a treat!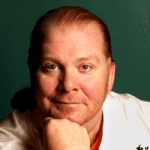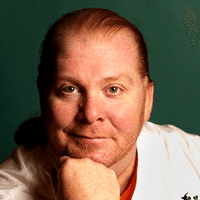 Mario Batali: Celebrity Chef and ABC's The Chew co-host Mario Batali was hand-picked by First Lady Michelle Obama to provide the menu at Barack's final State Dinner that took place on October 17th. And yes, he did wear his signature orange crocks in the White House! What made the evening even more special was Mario's sous chefs, retired NAVY Seals who helped prepare the meal. Mario is a top choice for many organizations looking for name recognition and an engaging presence at their next event.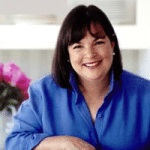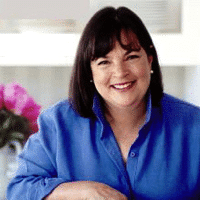 Ina Garten: Ina Garten is another household name in the culinary industry who is available for live cooking demonstrations, celebrity chef speaking engagements and other celebrity chef appearances. In October, Ina released her 10th cookbook this month that currently sits atop Amazon.com's bestseller list. Her extraordinary career in food has given her a platform to share stories from her journey as a popular celebrity chef speaker for industry trade shows, women's conferences and other special events.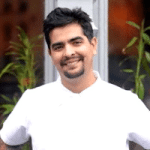 Aaron Sanchez: You may recognize him best as a featured judge on Food Network's Chopped, but behind the scenes Aaron Sanchez is a driven restaurateur and philanthropist who is going out of his way to give back to his community. Aaron recently founded his own scholarship fund for amateur chefs with fellow celebrity chef John Besh which will give the next generation of Latin chefs an opportunity to earn scholarship money towards their culinary career. Aaron revels in the opportunity to positively impact others and share his story to inspire as a celebrity chef speaker for events.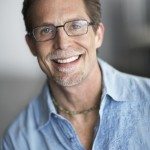 Rick Bayless: Last week, Tex-Mex celebrity chef Rick Bayless was in the nation's capital to receive the Julia Child Award from the Julia Child Foundation for Gastronomy and the Culinary Arts. The award is given to individuals to honor their contributions to American dining. Rick is a cornerstone of modern Mexican fair in the U.S., having created a string of successful restaurants and appearing on his own PBS cooking series. Book famous celebrity chef Rick Bayless if you're in the market for celebrity chefs with a strong tie to Mexican cuisine.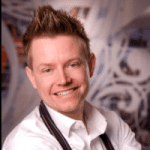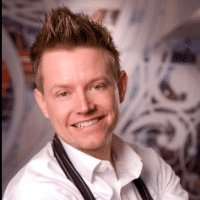 Richard Blais: This celebrity chef, restaurateur and cookbook author will be among the many great athletes running their way through the streets of New York at the 47th annual New York City Marathon next week. Richard turned to running to help lose 60 lbs. in 2013 and has since adopted a healthy active lifestyle to keep the pounds off. Richard will be running this year's marathon as a member of the charity team for Save the Children, a non-profit dedicated to providing resources and support to children in need all over the world. He is well-rounded celebrity chef who makes a great event host or celebrity chef speaker for corporate events and fundraisers.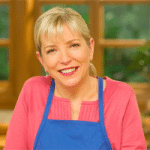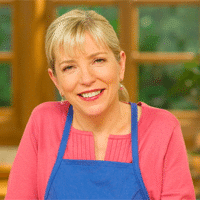 Sara Moulton: Celebrity chef and cookbook author Sara Moulton has been cooking for close to 40 years and makes regular celebrity chef appearances as an on-air food editor for major programs such as the TODAY Show and Good Morning America. She has also hosted several TV series of her own on the Food Network. Sara is one of the industry's most endearing personalities for hire who delighted a crowd of guests at a live cooking demonstration in Minot, North Dakota last week to promote her latest cookbook, Home Cooking 101.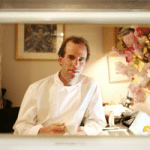 Dan Barber: Charleston, South Carolina will play host to a number of celebrity chef events in the coming weeks beginning with a dinner hosted by top celebrity chefs Dan Barber and Sean Brock. The 4-course meal will introduce attendees to Barber's championed waste reduction philosophy when it comes to food prep and consumption. Dan has been named to Time Magazine's annual list of most influential people for his efforts in raising awareness and improving food sustainability methods.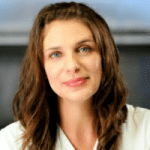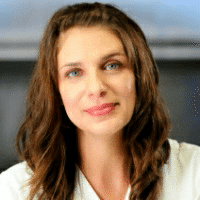 Vivian Howard: Vivian Howard's southern roots run deep and her cuisine is a testament to the iconic flavors of classic southern delicacies. Vivian grew to become a beloved member of the culinary community as she shared her daily ups and downs with the world in her PBS TV series A Chef's Life. In past events in 2016, Vivian has been a hit for organizations looking to book famous chef personalities with a southern tie-in.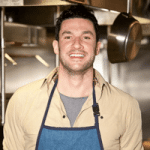 Sam Talbot: Top Chef alum Sam Talbot will be returning to the cooking competition scene this fall as a featured judge on season 14 of Top Chef on Bravo TV. Sam is a North Carolina native who has been a leader in healthy lifestyle planning and the food sustainability movement. His own struggles living with Type 1 Diabetes led to the creation of his non-profit foundation BEYOND TYPE 1 which provides support and encouragement for others living with diabetes.
Email us at booking@celebritychefnetwork.com or call (212)335-1377 if you are in the market to book famous celebrity chef personalities for your upcoming trade show, corporate conference, fundraiser or special event.