Celebrity Chef Network breaks down the top 10 west coast celebrity chefs available for cookbook signings, live cooking demos, celebrity chef speaking engagements and other personal appearances.
Foodies know the west coast has some of the best food and celebrity chef personalities in the world! First of all, the scenery and endless opportunity sets the tone. Lush with farmland, local produce flourishing all year and the ocean that offers fresh fish daily. Not to mention the fun-loving attitude that somehow finds its way into the food. The West Coast has it going on, with some of the nation's best chefs to boot. Below are the top 10 west coast celebrity chefs available for hire:
Wolfgang Puck: When Wolfgang Puck moved to California, he found his niche. The ambitious Austrian chef fell in love with West Coast produce and culture, and thank goodness! The restaurateur has over 35 restaurants worldwide, and his newest endeavor was just announced. Fish, a dining concept, will take over the old Gladstones location on the Pacific Coast Highway. In addition, the 2.8-acre masterpiece will be designed by the legendary Frank Gehry and offer café, upscale, and outdoor dining. Everyone wants a piece of Wolfgang and his fine cooking for their next event!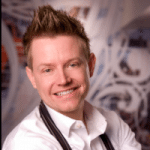 Richard Blais: Richard is blazing his way to the top of the west coast heap with tantalizing recipes and go-to restaurants. Based in San Diego, this Top Chef alum is the man behind the popular restaurants Juniper & Ivy, Crack Shack and FLIP Burger Joint. His huge personality has made him a hit host/judge for a number of Food Network shows to boot. In addition, Richard loves live demos and has each crowd wrapped around his finger by events end.
Ayesha Curry: This San Francisco-based best selling cookbook author is one connected lady! Ayesha is the wife of NBA champion Steph Curry and the mother of 2 beautiful children. She started her own Youtube cooking channel  a fews years ago and viola! The public loves her. It wasn't long before she got her own show on the Food Network. Ayesha opened her first restaurant, International Smoke, in November of 2017 with fellow San Fran chef Michael Mina. The global-cuisine inspired restaurant was so successful that they're opening another one in Miami very soon!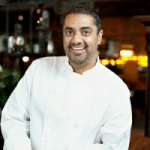 Michael Mina: As one of the culinary industry's most entrepreneurial chefs, Michael Mina has a stronghold on the culinary world. The San Francisco-based chef has 38 restaurants all over the country, and holds a Michelin Star. Not too shabby, eh? Loyal to California, Mina sticks to the west coast more often than not, and his latest opening is no exception. A re-concepted Bourbon Steak recently opened in lux Dana Point to rave reviews.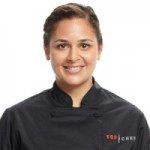 Antonia Lofaso: What better way to indulge in Venice Beach than with a killer Italian dinner? Or knock back the best cocktails in the city after work? Antonia Lofaso has all that covered with top restaurants Scopa, Black Market Liquor Bar, and the Local Peasant. Food, drink, and ambiance. Perfection! Antonia has also been called upon as a main consultant on the CNBC show Restaurant Startup in addition to her own fashion-forward line of chef apparel, Chefletics. This west coast celebrity chef has got it goin' on!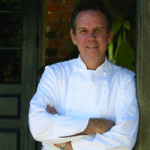 Thomas Keller: When you think NorCal, you think Thomas Keller. The three-time Michelin star chef is the creme of the crop when it comes to west coast celebrity chefs for hire. The French Laundry is a staple of the west coast culinary scene. The restaurant was recently reopened in 2017 after a 4-year renovation and is back and better than ever! Thomas doesn't book a lot of celebrity chef engagements outside of his own endeavors. Having said that, he is open to celebrity chef appearances that make sense for him and his brand.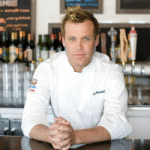 Brian Malarkey: This San Diego proud chef made his mark with restaurants that have gone on to national success as they open in other cities. His restaurant report card includes Herb & Wood, Herb & Eatery, and Green Acre to name a few. Brian is now focusing on not one but two new restaurants — Herb & Sea Encinitas and an Asian-themed luxury restaurant, Animae. His celebrity chef appearances mirror his restaurants: thoughtful, stylish, and exquisitely executed!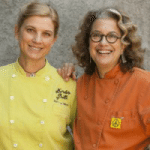 Susan Feniger: A Los Angeles Gold Award recipient (with business partner Mary Sue Milliken), Susan Feniger is one of the most beloved west coast celebrity chefs in the biz. With Milliken, she helms the Border Grill. BG is a happening Mexican Restaurant that expands beyond L.A. Soon in Las Vegas, the pair will open a new take-away window across from their Mandalay Bay Border Grill. The restaurant does not have a name yet. But rest assured it'll serve the fabulous Mexican food the duo is known for.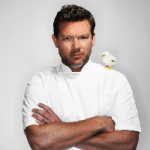 Tyler Florence: There's no question, Tyler Florence's Northern California roots are strong, and nothing hits home quite like his efforts during the Napa Valley fires last fall. Florence organized some 200,000 meals for victims and responders. The goodwill earned him an honor spotlight at a recent Red Cross gala. The chef's culinary influence on the region includes restaurants, kitchen supply stores, and support programs. He's undoubtedly one of the best west coast celebrity chefs for hire!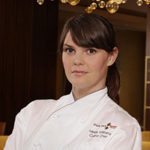 Mette Williams: Finally, Mette Williams cut her teeth in L.A.'s thriving food scene, working with masters like Wolfgang Puck. Williams is making her own waves now. After winning Anne Burrell's television show, _Chef Wanted_, Williams is Executive Chef at Culina at the Four Seasons Los Angeles in Beverly Hills. She's branching out to head the menu for the Hungarian restaurant TOMGEORGE, new to L.A.
Contact Us Today to hire West Coast Celebrity Chefs:
In conclusion, it's clear that the West Coast food scene is a place where chefs of all levels thrive. Give us a call to learn more about rates, availability, and information about all the west coast celebrity chefs available to appear at your special event, trade show or conference. Our chef booking agents have a top-to-bottom plan of action to execute a celebrity chef event flawlessly. Finally, Celebrity Chef Network will save you time and money in your search for the perfect celebrity chef speaker!