Celebrity Chef Network is dedicated to assisting your business in hiring one of these popular Celebrity Chefs for hire for cooking demonstrations at upcoming events and trade shows as well as Celebrity Chef speaking engagements.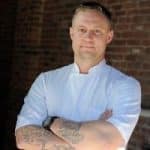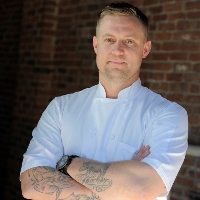 Bryan Voltaggio: Celebrity Chef Bryan brought his career to a boil after an action-packed month of April! A new restaurant in Virginia followed by a signature cookbook was only the beginning for Bryan. He is one of those Celebrity Chef Speakers who likes to get out and mix it up with his fellow food lovers. This weekend Bryan visited National Harbor as a headliner for their annual food & wine fest. There's denying this chef is one of the hottest Celebrity Chefs for hire heading into the summer.
Melissa d'Arabian: This Food Network personality is one of the more confident and entertaining Celebrity Chef Speakers in the industry. She is traveling to Ohio this week for a Celebrity Chef speaking engagement at Affinity Medical Center's Healthy Women Event. She hopes to encourage women to forget about trying to be perfect and work on making small changes in their lives to become better versions of themselves.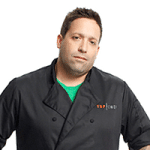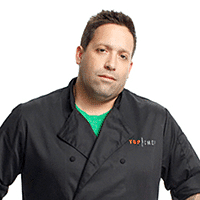 Mike Isabella: No one said being an important Celebrity personality couldn't be fun! Celebrity Chef Mike Isabella knows how to have fun in life and the kitchen. He brought his outgoing personality to the National Harbor Food & Wine Festival last weekend to provide cooking demos for local foodies. Mike is an engaging Celebrity Chef for hire who is easy to work with when it comes to nailing down the meticulous logistics for any event.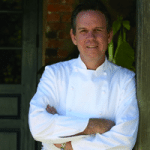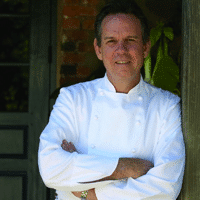 Thomas Keller: From C.A. to N.Y., Celebrity Chef Thomas Keller has left a tasty mark on the culinary landscape. He plans to broaden his reach with a new eatery coming to the Far West Side of Manhattan. He is also partnering with Seabourn to create new and exciting menu items aboard their luxury cruise lines. Thomas Keller is a veteran chef available for Celebrity Chef appearances ranging from cooking demonstrations to Celebrity Chef speaking engagements.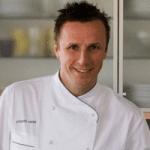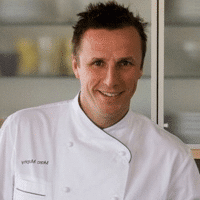 Marc Murphy: It's hard to believe familiar Food Network personality and Chopped judge Marc Murphy has never seasoned his career with a signature cookbook until now. Like a Thanksgiving turkey basting in the oven, his new cookbook is certainly worth the wait. At the end of April, Marc published Season With Authority: Confident Home Cooking and it is easily the cookbook of the month in our eyes. Hire a famous chef like Marc whose prominence in the industry is sure to make him a hit with guests at your event.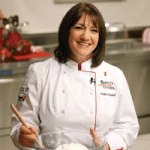 Gale Gand: This Food Network personality is one of the most personable chefs for hire on the Celebrity Chef circuit. She likes to make Celebrity Chef appearances at all types of events from judging baking competitions to hosting cooking demonstrations at your local food festival. With 3 kids of her own, she can relate to mothers who are trying to prepare simple, tasty meals for their families each night.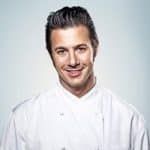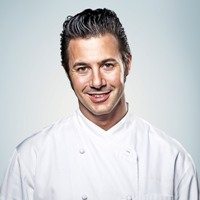 Johnny Iuzzini: For those roaming Churchill Downs with a sweet tooth last weekend, Celebrity Pastry Chef Johnny Iuzzini was on hand to provide his excellent dessert treats! He was a featured Celebrity Chef at the event that also boasted the likes of Kevin Gillespie, Tiffani Faison, Tim Love and Chris Cosentino. With his suave demeanor and killer pastry skills, Johnny Iuzzini is one of the more thrilling pastry chefs for hire in today's culinary landscape.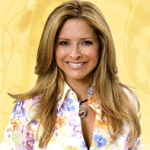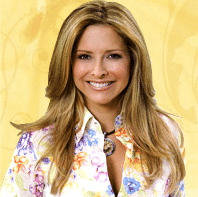 Ingrid Hoffman: Celebrity Chef Ingrid Hoffman is poised to bring some exciting Latin flavor to your upcoming corporate entertainment event or trade show! Next weekend Ingrid has been booked for a Celebrity Chef appearance at AARP's Life@50+ National Event & Expo. She joins a host of Hollywood A-listers as the featured keynote speaker on health & wellness at the event. Ingrid is one of few Latin chefs for hire who is regularly booked for Celebrity Chef speaking engagements.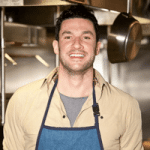 Sam Talbot: Food, fashion and entertainment are at the center of Celebrity Chef Sam Talbot's ever-evolving world. Sam lives with type 1 diabetes, but he hasn't let it slow down his future plans. He has recently partnered with Barnabas Health to create the Life is Better Healthy cooking video series. Sam understands the impact that a healthy diet can have on a person's life. Hire Celebrity Chef Sam today to teach your audience about the benefits of a healthy eating strategy.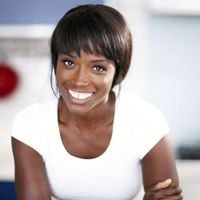 Lorraine Pascale: From the runway to the TV kitchen, Celebrity Chef Lorraine has invaded the U.S.! Now she is a featured judge on Food Network's cooking competition series Spring Baking Championship with Duff Goldman and Nancy Fuller. In addition to her TV work, Lorraine has published several cookbooks on healthy tips and tricks in the kitchen. Lorraine has become a lovable go-to Celebrity Chef for fitness and healthy eating tips.