Contact Celebrity Chef Network today to hire Famous Chefs to make a celebrity chef appearance at your next trade show, corporate conference, or event.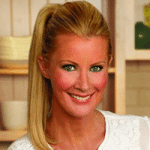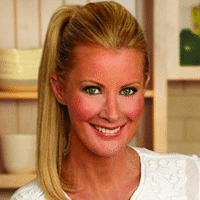 Sandra Lee: We can make our own plans, but life has other intentions. One of our favorite Famous Chefs Sandra Lee revealed her battle with breast cancer just days after the announcement of her new ABC lifestyle show. She has drawn inspiration from her fans who have shared their stories and support during this new challenge. Sandra has now found a new voice to encourage others to find the strength to stand up to cancer.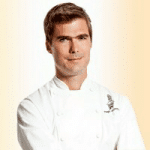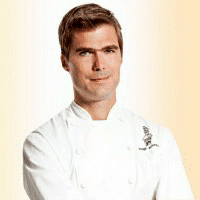 Hugh Acheson: Blend the taste of the south with classical European techniques during Celebrity Chef Hugh Acheson's wildly entertaining cooking demonstrations! It was just announced that he will traveling to San Jose for a celebrity chef appearance and cooking demo at an event sponsored by Lulumon Athletica next week. Booking a celebrity chef like Hugh Acheson gives your audience an opportunity to revel in the techniques of one of the South's greatest culinary artists.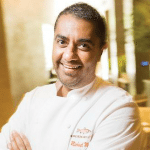 Michael Mina: Celebrity Chef Michael Mina is cooking up a new plan to invade the San Francisco Marina with a new addition to his restaurant repertoire. 2014 was a huge year for Michael, opening several new ventures including a fresh market in Tampa Bay. 2015 could prove to be as sweet for this popular celebrity chef. Michael is one of only a handful of famous chefs who is open to a variety of celebrity chef appearances including cooking demos and celebrity chef speaking engagements.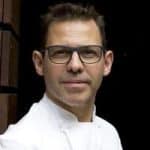 John Tesar: Like they say, everything is bigger in Texas! Celebrity Chef John Tesar's big time reputation afforded him the opportunity to bring together several famous chefs for a fundraising event benefiting EAT (RED) DRINK (RED) SAVE LIVES this week. The Chew's Mario Batali is headlining the campaign's national push. Contact Celebrity Chef Network today to hire Celebrity Chef John to cut up with your guests at your next cooking demonstration or event.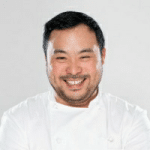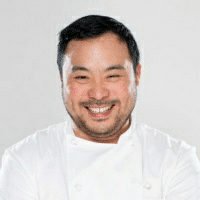 David Chang: Budweiser's Bud & Burgers Championship tour is headed to Houston and guess who's been hand-picked to judge the competition? None other than one of NYC's finest famous chefs, David Chang! The cook-off is a part of the annual Free Press Summer Fest celebrating art and music. Hire a famous chef like David to bring his culinary expertise to your upcoming event!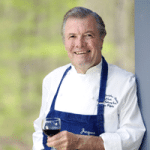 Jacques Pepin: Remember your old commencement speakers? We don't, but this year's graduating class of the Culinary Institute of America sure will! Celebrity Chef Jacques Pepin is a veteran in the kitchen and former graduate of the CIA. Last week he imparted his wisdom to the newest graduating class at the CIA's 2015 commencement ceremony. Famous Chefs like Jacques Pepin who have painted new culinary landscapes across decades have plenty of experiences and stories to share at celebrity chef speaking engagements.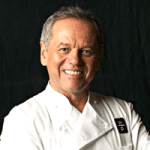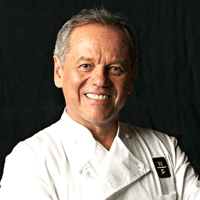 Wolfgang Puck: Celebrity Chef Wolfgang Puck is ready to leave his mark on the world's most expensive standalone casino, Marina Bay Sands in Singapore. Wolfgang will bring his signature restaurant Spago to the 57th floor of the high-rise casino this fall. Contact us today if you are interested in hiring a famous chef like Wolfgang to bring his debonair style to your event, conference or fundraiser.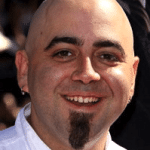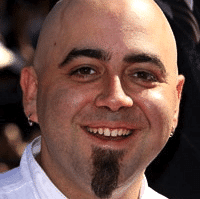 Duff Goldman: There are some great famous chefs on this week's celebrity chef list, but Duff Goldman takes the cake! The Food Network star is making a cake in the likeness of Archie the therapy dog to be auctioned off at the 22nd annual Casa Pacifica Angels Wine, Food & Brew Festival on Sunday. Duff is a familiar celebrity chef for hire who has grown his pastry empire through multiple series on the Food Network.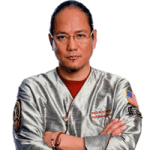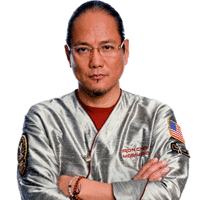 Masaharu Morimoto: His mouth-watering cuisine has earned him a worldwide reputation for good eats. Iron Chef Masaharu Morimoto just announced that he will expand his global reach into Canada with a new signature restaurant in Toronto coming later this year. Chef Morimoto continues to be a highly sought after celebrity chef speaker for events, fundraisers and celebrity chef cooking demonstrations.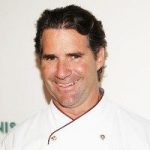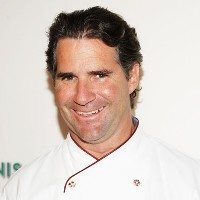 Kerry Heffernan: Joy to the fishes in the deep blue sea, joy to you and me! Celebrity Chef Kerry Heffernan has joined with other famous chefs including Tom Colicchio to create a campaign to save the striped bass population on the East Coast. Kerry is a seafood expert and conservationist who goes beyond the kitchen as a catalyst for social change. Hire Celebrity Chef Kerry to teach your audience about the importance of seafood conservation.