Below are the top trending Famous Chefs for hire this week. Contact us today to hire Celebrity Chefs from this list or another great celebrity chef personality for your upcoming event, corporate conference, trade show or fundraiser!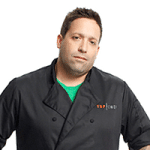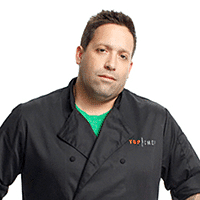 Mike Isabella: Even if you haven't traversed the D.C. food scene you've undoubtedly heard of Celebrity Chef Mike Isabella. He is one of the most Famous Chefs for hire in the northeast thank to his hearty Italian and tasty Greek creations found at over 8 signature restaurant locations in the DMV. In a new twist, Mike will open a new restaurant location at BWI Airport this year. Mike is one of those Celebrity Chef Speakers who is even better in person, having mastered the art of live cooking demos and celebrity chef speaking engagements.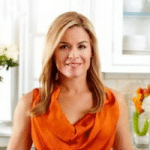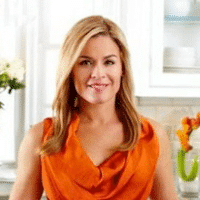 Cat Cora: If you're in the market to hire a talented female chef personality with tenure in the industry, look no further than Celebrity Chef Cat Cora. Cat is best recognized as the first female Iron Chef and was recently hired for a celebrity chef speaking engagement during the 2016 Nightclub & Bar Convention and Trade Show. Her array of celebrity chef appearances and published cookbooks speak for themselves. Contact our chef talent agency today to hire Celebrity Chef Cat Cora or another popular female chef for your event.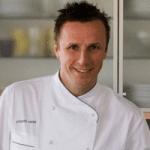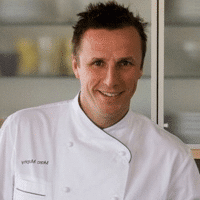 Marc Murphy: Celebrity Chef of Chopped fame, Marc Murphy, has just been announced as the headliner for celebrity chef speaking and cooking demos at the Wine Festival of Colorado Springs! Marc will be making celebrity chef appearances throughout the event including a book signing and private cooking class. Marc is among a star-studded list of Famous Chefs for hire that have appeared as judges on Chopped such as Amanda Freitag, Chris Santos and Geoffrey Zakarian.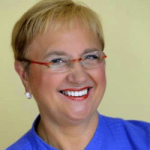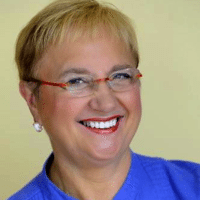 Lidia Bastianich: Emmy Award-winning PBS host and Celebrity Chef Lidia Bastianich recently sat down for an intimate celebrity chef speaking opportunity at Shubert Theatre in Boston. The event was hosted by local Italian restaurant Davio's and was a celebration of Italian food and culture. Lidia's Italian roots led to a life and career in the culinary industry as the host of 5 different cooking shows and publishing over 14 bestselling cookbooks to date. Book Celebrity Chef Lidia to bring that classic Italian taste to your next trade show or event!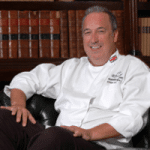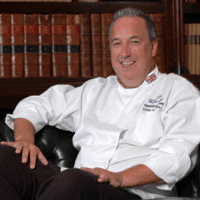 Darren McGrady: EP!C was in for a royal treat last week when Celebrity Chef Darren McGrady came to town as the featured Guest Chef and host of their annual fundraising dinner. McGrady, former personal chef to the Royal Family and Princess Diana, shared stories from his time with the royals and a quick cooking demo of the night's main course (gaelic steaks!). Darren is one of the only Celebrity Chef Speakers and Famous Chefs for hire with experience working with the Royal Family.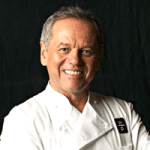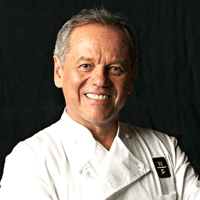 Wolfgang Puck: Leonardo DiCaprio wasn't the only one winning big at the Oscars this year! Celebrities attending the Governor's Ball following the ceremony were treated to a tasty spread created and prepared by renowned Celebrity Chef Wolfgang Puck. Wolfgang has restaurants all over the world and is one of the most requested Famous Chefs for hire in the business. If you're interesting in booking Celebrity Chef Wolfgang Puck to deliver Oscar-worthy menu options at your upcoming event, contact Celebrity Chef Network today!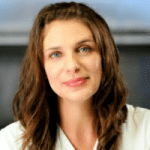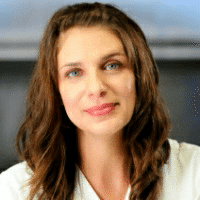 Vivian Howard: The star of the PBS cooking series A Chef's Life Vivian Howard joined the likes of Emeril Lagasse, Lorena Garcia, and Aaron Sanchez for celebrity chef appearances at this week's International Home & Housewares Show in Chicago. Vivian provided a live cooking demonstration on Sunday sharing her tips on great meals and other recipes using fresh, farm-to-table ingredients. Vivian is a down-to-earth personality who loves to mingle with her fans!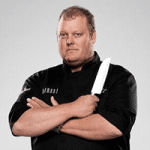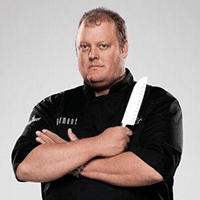 Beau MacMillan: Food Network personality Beau MacMillan aka BeauMac will be cooking for a cause this April at the Central Florida Auction and Walk for Transverse Myelitis Awareness. Cooking demos and celebrity chef speaking engagements from Famous Chefs for hire like BeauMac is a great way to entertain your audience at fundraising events. Nothing like some good food and good fellowship for a great cause! Contact our chef talent agency today to hire Celebrity Chef Beau MacMillan or another Food Network personality for your next fundraiser.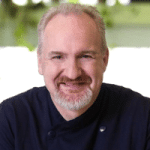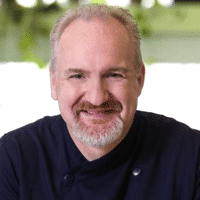 Art Smith: No one captures the essence of southern hospitality quite like Celebrity Chef Art Smith! After getting his start in the industry under Nella Schomberger, Art will honor the late chef as the host of Pigmania, a culinary extravaganza celebrating Schomburger's legacy of Southern Hospitality. Aside from managing his restaurants, Art travels the country making a variety of celebrity chef appearances each year from hosting events to celebrity chef speaking and cooking demos.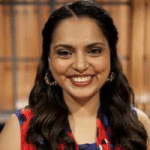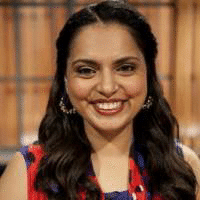 Maneet Chauhan: Celebrity Chef Maneet Chauhan is one busy woman! Widely known as a judge on Chopped, Maneet is also a successful restauranteur and mother who plans to open 2 more restaurants this year. She was recently hired for a celebrity chef speaking opportunity as a part of the Nashville Storytellers Project. Her inspiring story of balancing motherhood with a premature infant all the while building her career as a culinary star is sure to put things in perspective for guests at your next event.