Whether you're interested in hiring Food Network chefs to share their stories at your next event or just downright curious about their personal backstories, boy have we got a treat for you!
Celebrity Chef Network has compiled a list of the top Food Network chefs in the industry and given you the inside scoop on what these top celebrity chef speakers were up to before becoming global icons in the culinary industry.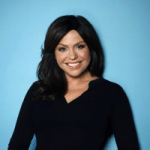 Rachael Ray: At the top of our list of Food Network chefs is cookbook author, cooking show host and lifestyle magazine creator Rachael Ray. Rachael is perhaps the most popular female celebrity chef on Food Network since it began in the early 90's. Before building her own successful personal brand, Rachael worked at the candy counter and the fresh food department at Macy's in NYC. Her love of food led her to upstate New York where she managed a local pub and taught cooking classes. A CBS affiliate heard about her classes and eventually asked her to begin taping a cooking segment for their show. It wasn't long after that before the Food Network came calling!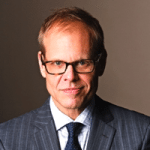 Alton Brown: Alton is a mad scientist in the kitchen and one of the most entertaining Food Network chefs on the planet. He is best known as the host of the Food Network cooking show Cutthroat Kitchen. Prior to this, he worked as a cinematographer and video editor for various projects including music videos. Alton's most notable music video was for rock band R.E.M and their song, The One I Love. During his spare time however, Alton was fascinated by cooking shows and was inspired to write, produce and star in his own series on the Food Network. And that is what he did! Alton's Food Network cooking series debuted in 1999 and has since aired 14 seasons.
Hire top Food Network chefs with Celebrity Chef Network.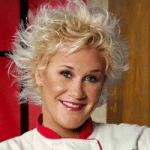 Anne Burrell: Celebrity Chef Anne Burrell was a communications major in college, but she knew cooking was her true passion. She enrolled in the Culinary Institute of America within a year of graduating from Canisius College. Anne also took classes at the Italian Culinary Institute for Foreigners. She remained in Italy for 9 months upon graduating from cooking school but eventually returned to New York City to work under celebrity chef Lidia Bastianich. Anne hit the big time when she was chosen as Mario Batali's sous chef during his celebrity chef appearances on Iron Chef. Food Network took notice of Anne's talent in the kitchen and charisma on camera. Soon after they signed her on to host her own show called Secrets of a Restaurant Chef. She is currently the host of Worst Cooks in America with none other than Rachael Ray.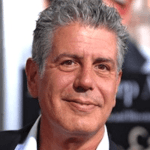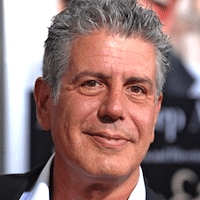 Anthony Bourdain: There are no Food Network chefs for hire in the industry quite like Anthony Bourdain. He's got his own style and approach to food and the world around us. Anthony makes for incredibly entertaining TV as the host, star and producer. His hit shows include Food Network's A Cooks Tour, Bravo's Top Chef, CNN's No Reservations and Parts Unknown. Yet Anthony got his start in the industry as a writer. He has published several crime novels in addition to his first NY Times bestseller titled Kitchen Confidential: Adventures in the Culinary Underbelly. This NY Times bestseller really put him on the culinary map back in 2000.
These top celebrity chefs from Food Network are available for live cooking demos, celebrity chef speaking engagements and more!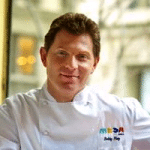 Bobby Flay: It should come as no surprise that Bobby Flay was destined for culinary greatness. At 8-years-old, he asked for an easy-bake oven for Christmas for goodness sake! His first industry jobs came at a pizza parlor and Baskin Robbins. He then got a job preparing salads at Joe Allen Restaurant in Manhattan, a restaurant his father co-owned. He then attended culinary school and worked under fellow celebrity chef Jonathan Waxman where he was introduced to the flavors of southwestern and cajun cuisine that have come to define his career. Bobby's first cooking show on the Food Network debuted in 1994. He now appears on shows including Iron Chef America, Throwdown with Bobby Flay, Grill It! With Bobby Flay and Food Network Star.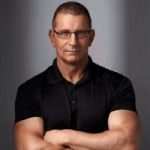 Robert Irvine: Robert's intense, somewhat militant approach to the kitchen and food prep stems from his time spent in the British Royal Navy. He joined the Navy when he was just 15-years-old and worked in the kitchens serving staff and recruits. His superiors took notice of his skills and eventually sent him to work as a head chef aboard a yacht that was regularly visited by the Royal Family. Upon completion of his 10-year Naval duty, Robert worked as an executive chef and consultant for cruise ships and high end establishments before landing his first show on the Food Network called Dinner: Impossible. Robert recently introduced his latest daytime talk show The Robert Irvine Show on The CW in September of 2016.
No matter your budget, there is a celebrity chef available for your special event, fundraiser or trade show.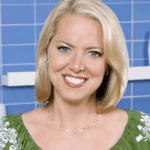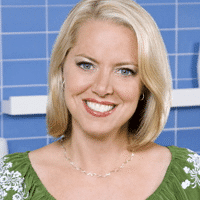 Melissa d'Arabian: Melissa is best recognized as the winner of season 5 of Food Network Star despite having no formal culinary training. She earned her own cooking show on the network called Ten Dollar Dinners and has now published several cookbooks sharing her favorite signature recipes. Her claim to fame has been helping home cooks create tasty meals for their families without breaking the bank. Before the glitz and glam of culinary show business, Melissa graduated from the University of Vermont with a degree in Political Science and received her MBA from Georgetown University. She went on to work in the corporate offices at Disney before audition for Food Network Star in 2009.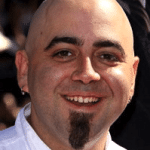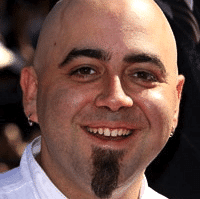 Duff Goldman: Duff baked his way to fame on Food Network's Ace of Cakes documenting the daily happenings at his Baltimore bakery Charm City Cakes which now has a location in Los Angeles. Duff first fell in love with baking at 14 when he started working for a local bagel shop. Despite having no relevant experience, Duff later applied to work at one of the most prestigious restaurants in Baltimore. There the head chef decided to allow him to join the staff to make biscuits and cornbread. Duff cites this moment as the turning point of his career as a celebrity chef baker.
Typically, celebrity chefs from the Food Network range in price from $25,000 – over $100,000 depending on the event location and scope of work.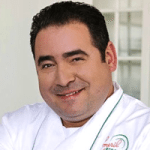 Emeril Lagasse: When it comes to famous Food Network chefs, none are more revered than celebrity chef Emeril Lagasse. He paved the way for modern Food Network chefs and culinary TV entertainment as we know it.  He has opened over 12  restaurants, launched countless signature products and has over 60 TV credits to his name. So what was Emeril before he was Emeril? He attended culinary school at Johnson & Wales University and launched headfirst into the restaurant business upon graduation. He worked as an executive chef at several establishments before opening his first restaurant in 1990. We'd say he picked the right career choice!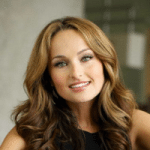 Giada de Laurentiis: Like Emeril, celebrity chef Giada de Laurentiis was already making a living in the culinary industry before becoming an Emmy Award-winning host on the Food Network. After attending Le Cordon Bleu in Paris, Giada returned to Los Angeles and worked in restaurants including Wolfgang Puck's Spago. She went on to start her own catering company and worked as a food stylist. The Food Network contacted her in 2002 after styling a piece in Food & Wine Magazine. The next year, Giada's first Food Network show Everyday Italian jump started her career as a successful TV celebrity chef.
As you can see, all of these famous Food Network chefs took different paths to get to where they are today.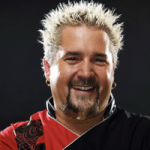 Guy Fieri: Now this guy, Guy Fieri that is, is a one-of-a-kind culinary rockstar from California who has blossomed into one of Food Network's most popular celebrity chefs. Many foodies know him from his restaurants and current TV series including Diners, Driver-Ins and Dives and Guy's Grocery Games. Guy attributes his start in the industry to a childhood gig he had selling pretzels out of a hand-made cart. He saved up enough money to attend culinary school in France before returning to work in West Coast restaurants. He went on to win the second season of The Next Food Network Star in April of 2006.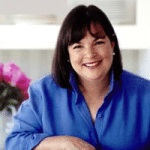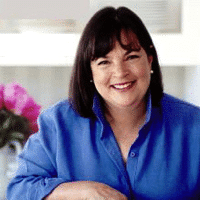 Ina Garten: Renowned cookbook author, businesswoman and celebrity chef star Ina Garten has one of the most intriguing back stories of any celebrity chef on this list. Ina began her professional career not as a culinary artist but as a White Office staff member. She worked with nuclear energy budgets and policies. She stepped away from this job in 1978 to buy a specialty foods store in New York called Barefoot Contessa. This store would eventually become the inspiration for her own personal brand. She agreed to host her first Food Network series in 2002 and has now released 10 bestselling cookbooks to date.
Save time and money booking famous celebrity chefs with Celebrity Chef Network!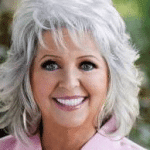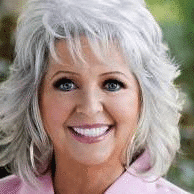 Paula Deen: One of the most bubbly and outgoing Food Network chefs on our list Paula Deen has been cooking up southern delicacies for decades now. Before all the Food Network shows, restaurants and signature products, Paula started her own home-based catering business. She catered to hungry businesspeople in downtown Savannah, Georgia after a divorce from her first husband left her almost penniless. She cooked while Bobby and Jamie delivered and it worked! Soon enough they moved the business to a brick and mortar location as The Lady & Sons restaurant and it has since became a popular hotspot for tourists visiting Savannah. Paula began working with the Food Network on projects in 1999. She introduced her first TV cooking series Paula's Home Cooking on the network in 2002.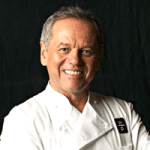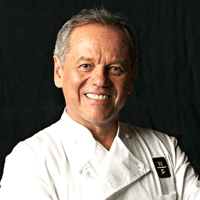 Wolfgang Puck: Originally hailing from Austria, Wolfgang Puck grew up in the kitchen as the son of a chef. He started working at 14-years-old and earned positions in several famous European restaurants before moving to the United States. Celebrity co-signs are what put this California-based chef on the map back before the launch of the Food Network. Wolfgang's signature restaurant Spago attracted many of Hollywood's elite. Consequently, this restaurant earned him a reputation as one of the best chefs on the West Coast. Wolfgang is still a big hit amongst the top personalities in Hollywood. What's more, he is the official caterer of the Academy Awards Governors Ball each year!
Contact Us:
If your company or organization is considering booking one of these entertaining Food Network chefs for personal appearances, cooking demos or celebrity chef speaking engagements in 2017 and beyond, contact us today! Our team of celebrity chef booking agents are at the ready to assist in all your celebrity chef booking needs. Contact Celebrity Chef Network via email at booking@celebritychefnetwork.com or call (212) 410-9879.