Why are they trending you might ask? Let the experts at Celebrity Chef Network break down Who's Hot and find out why these celebrity chefs are making headlines.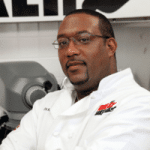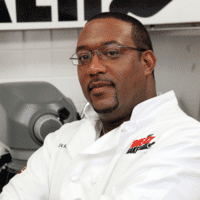 Dana Herbert: Dana Herbert, winner of the first season of Cake Boss: The Next Great Baker lives and breathes in the sweet world of pastries, but he is replacing frosting and fondant for vegetables, lean protein and fruits during the Winning with Diabetes conference. In addition to demonstrating how to prepare salmon with fruit salsa and strawberry spinach salad, he will provide the education and resources for preventing and managing diabetes. From his signature bakery, Desserts by Dana, to his cookbook, Sweet and Savory Union and his numerous accolades, life is proving to be pretty sweet for this Delaware sugar daddy.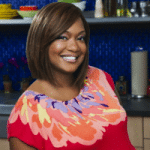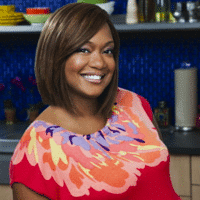 Sunny Anderson: One cool thing about coming from a military family or serving in the armed forces is that if you're lucky enough, you get to travel and indulge in local cuisines. But Celebrity Chef Sunny isn't big on eating vegetables—and it has absolutely nothing to do with her taste palate! After living with ulcerative colitis for over 20 years, she recently partnered with Janssen and Crohn's and Colitis Foundation of America to launch an educational campaign raising awareness for the disease and developing recipes to help others that have the same condition. If you are looking to hire a celebrity chef with some , Sunny is sure to brighten your next event!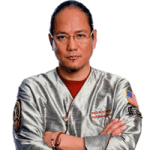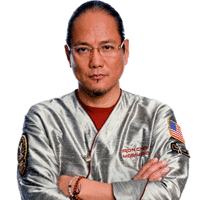 Masaharu Morimoto: The incredible career of Iron Chef Masaharu Morimoto outshines the trademark diamond stud in his left ear. He was first drafted as a baseball catcher in Japan's major leagues, but now he seems to be catching restaurant fever. In addition to his restaurant empire, Morimoto recently teamed up with Los Angeles-based Patina Restaurant Group to open up a new dining concept at Disney Springs in 2015. Chef Morimoto has been recognized all around the world for his unique fusion of Japanese and Western ingredients.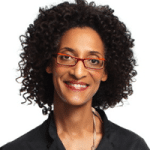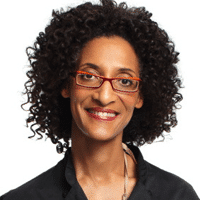 Carla Hall: Celebrity Chef Speaker Carla Hall enjoys crafting memorable comfort dishes with fresh, local, and seasonal ingredients, so it comes as no surprise why she was chosen to host the 47th Pillsbury $1 Million Bake-Off Contest. Her food balances the sophistication of her classic French training and the heart and soul of the South. With her contagious energy, vibrant personality, and experience as a co-host of The Chew, Carla is sure to serve up some true Southern hospitality at your next event!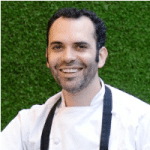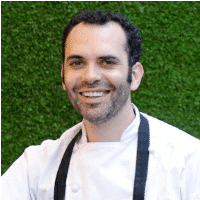 Dominique Ansel: Dominique Ansel has become the modern day Willy Wonka with his wildly creative, extraordinarily delightful, and unbelievably popular desserts. Although he is best known for his creation of the Cronut, the croissant-doughnut hybrid, he shares the secret to transforming the most modest ingredients into the most satisfying pastries imaginable in his new cookbook, "The Secret Recipes." Classically trained in Paris, Dominique is accountable for a four-star kitchen and the owner of the highest rated bakery in New York.
Tyler Florence: Tyler Florence is the guy you can count on for American classics like burgers and onion rings, but he is switching things up a bit in his latest cookbook, Tyler Florence: Inside the Test Kitchen. His new cookbook still features burgers, only now it's served on "instant bread" buns made with iSi siphons and the onion ring has been melded with a french fry, which he calls a fronion. Tyler crafted his early career as the cook next door, but has always been a passionate, curious, and innovative culinary artist that would make your next corporate event a revolutionary success.
Michelle Bernstein: Since the Mango Gang era in the late '80s and early '90s, almost no other chef has made as big a splash on the national culinary scene as Michelle Bernstein. Now, this culinary star is dipping her toes in the Nationwide Healthy Cooking Competition among five other renowned chefs. America Cooks with Chefs is a health and wellness movement that reveals the identities of six contestants that are paired with James Beard Award-winning chefs to create the ultimate delicious and nutritious dish.
Eddie Huang: Eddie Huang has accomplished many things in a short period of time. He is also the owner of Baohous and recently became the host of his own culinary show, Huang's World. The show chronicles his new memoir Fresh Off the Boat and takes you on his culinary escapades around the world. It's safe to say that there is no other restaurateur and foodie who is changing the face of the culinary industry than Celebrity Chef Eddie Huang.
Susan Spicer: If you haven't made reservations for your hot date, then you may want to consider joining Chef Susan Spicer at the New Orleans Women's Shelter benefit. These $1,000 per-couple private dinners are expected to raise significant funds for shelters that accept mothers and children, and as well as expectant mothers. Whether it is a private dinner benefit or your next corporate event, Susan is sure to spice things up a bit with her culinary influences from around the world, captured in a Cajun style dish made with that New Orleans flair.
Marc Forgione: According to Marc Forgione, "Life can't be beautiful without beautiful ingredients," including raw chicken. You've got it! In Marc's latest culinary venture, he is part of a Chefs on Stage demonstration and is planning on taking the entire theme of the Life is Beautiful Festival and running with it. Marc is the youngest American-born chef and owner to receive a Michelin star in consecutive years. He is also the season 3 winner of Food Network's "The Next Iron Chef" and has since joined the ranks of former and current best selling cookbook authors.