Our weekly list of top trending Celebrity Chefs can help you decide on the right personality for your event when you are looking to hire a chef for trade shows, corporate entertainment and other special events.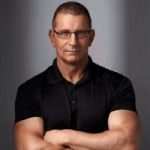 Robert Irvine: A healthy diet is the only diet according to Celebrity Chef Robert Irvine. Everyone knows he's big on health & fitness and his tasty FitCrunch bars have been a huge hit with fitness fanatics. Last week he announced an exclusive partnership with Giant supermarkets to carry his new line of nutritional food products like all-natural crab cakes and low-fat cheesecakes. Contact our chef talent agency today to hire a chef like Robert who can teach your audience how to indulge in their favorites without tipping the scales!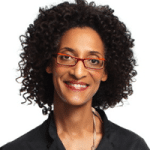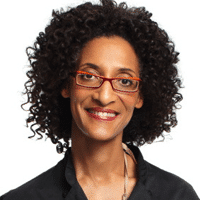 Carla Hall: Carla Hall's Southern Kitchen just found a home on the Brooklyn waterfront! The Chew co-host plans to open her first restaurant venture in a swanky space formally known as the Whiskey Soda Lounge on the waterfront facing Governors Island. Carla is hoping to bring her Nashville-style hot chicken to NY by this fall. She is one of the top Celebrity Chefs for hire for celebrity chef speaking engagements and cooking demos thanks to her warm, down-to-earth personality.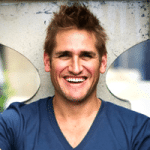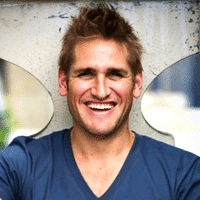 Curtis Stone: Our favorite Celebrity Chef from down under has had quite the summer! Curtis has been busy filming his new Food Network series called Beach Eats which is set to premiere this month. In June, he took some time away from the kitchen as one of the inaugural contestants on the new Celebrity Family Feud with Steve Harvey. Curtis loves to entertain! He falls in a category of Celebrity Chef Speakers who can make a great host at a variety of different events.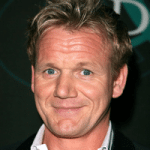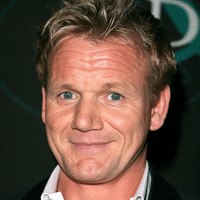 Gordon Ramsay: Celebrity Chef Gordon Ramsay danced his way past Beyonce and Kim K to reach #21 on Forbes annual Celebrity 100 list of yearly earnings. The magnitude of his celebrity persona has transcended TV kitchens and signature restaurants. Now of course a celebrity chef appearance from the world's richest chef comes with an equally expensive booking fee. But like they always say, you get what you pay for! Contact Celebrity Chef Network to hire a chef like Gordon to bring celebrity appeal to your corporate business event.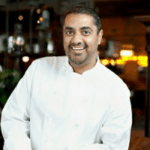 Michael Mina: At the intersection of Lebanese, Israeli, Turkish and Egyptian cuisine, we find Celebrity Chef Michael Mina. This July he is opening a test kitchen in San Francisco that will give foodies a mouth-watering adventure into Mediterranean cuisine. In the last year, Michael has been one of the leading voices in new culinary exploration. Contact our Celebrity Chef talent agency today to discuss opportunities to bring this red hot Celebrity Chef to your event.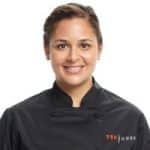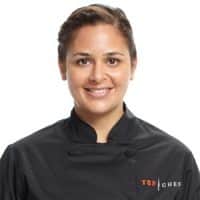 Antonia Lofaso: If you've been through Hollywood, you've heard about Black Market Liquor Bar. Celebrity Chef and former Top Chef contestant Antonia Lofaso created this Hollywood hotspot for foodies and tourists in 2011. Specialty beers, a full bar and an incredible menu showcase why this Celebrity Chef is one of California's biggest culinary personalities. Contact Celebrity Chef Network today to hire Celebrity Chef Antonia for your upcoming trade show or event.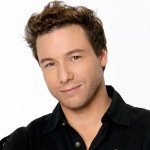 Rocco DiSpirito: Last year, People Magazine's Sexiest Chef cooked up the perfect weight loss plan called the Pound A Day Diet that still allows you to enjoy the foods you love. In essence, Celebrity Chef Rocco rewrote every diet rule in the book and it's working! Now in addition to Celebrity Chef appearances, Rocco is a featured Heathy Food Coach on ABC's Extreme Weight Loss. Rocco is a great fit if you are looking to hire a chef for a health & fitness trade show or conference.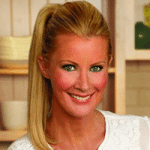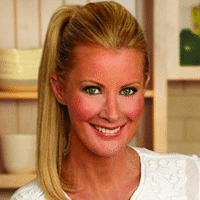 Sandra Lee: Celebrity Chef Sandra Lee has just been booked to appear at Ellis Medicine's annual Women's Night Out event where she will touch on the ups and downs of the last few months since her breast cancer diagnosis. Sandra isn't going to let this new life challenge stop her from living life on her own terms. Contact Celebrity Chef Network today to hire Celebrity Chef Sandra Lee for your upcoming cancer awareness conference or fundraiser.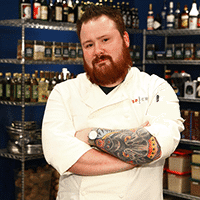 Kevin Gillespie: Christmas is coming in July for Decatur, Georgia residents anxiously awaiting the opening of Kevin Gillespie's homegrown restaurant Revival in the next few weeks. Kevin will lean on traditional southern recipes that his family grew up on in Atlanta. If your event needs a little taste of the South, its time to hire a chef like Kevin who has perfected the art of your favorite southern classics!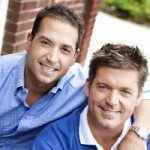 Bobby and Jamie Deen: Buckle up, we're going on a Southern Fried Road Trip! The Deen boys exciting new Food Network series finally hits the air next week. They have traveled far and wide to explore the best spots for good eats below the Mason Dixon Line. Bobby and Jamie love to make Celebrity Chef appearances at trade shows and are also available for live cooking demonstrations.