Let Celebrity Chef Network set the table and hire a famous celebrity chef to bring the excitement to your next corporate conference, trade show, dinner gala or special event!
We are the foremost online authority for booking celebrity chef speakers and major culinary personalities to perform live cooking demos and host events as well as partnering celebrity chefs with brands and organizations for next-level traditional and social media marketing campaigns. Below is a list of the top trending celebrity chefs available to event planners and marketing managers. These chefs are great for those who want to hire a famous chef for personal appearances or marketing campaigns.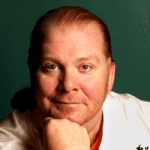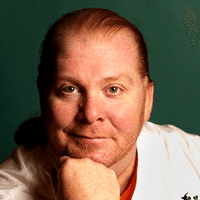 Mario Batali: Food Network star and good-natured culinary genius Mario Batali kicks of our list of the top celebrity chefs for hire this week. Mario has just been announced as a headliner for the Greenwich Wine + Food Festival taking place this September in Connecticut. He will be performing a live celebrity chef cooking demonstration for attendees. In addition, he will sign copies of his latest cookbook released this fall. The name Mario Batali alone commands respect in the world of fine food and wine. What really sells Mario in to brands and organizations for celebrity chef appearances is his ability to connect with his audiences at each event he attends.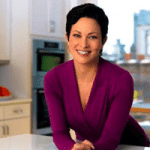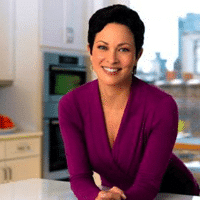 Ellie Krieger: If your audience has an appetite for health & wellness, hire a famous celebrity chef like Ellie Krieger to highlight your next event or PR campaign. Ellie is an award-winning nutritionist, celebrity chef and cookbook author. She is also the host and executive producer of the PBS cooking series Ellie's Real Good Food. In addition, Ellie writes weekly columnist for major publications such as The Washington Post and Food Network magazine. This week, Ellie took on a new role the face of BJ's Wholesale Club's summer PR campaign. She will collaborate on a series of fresh, healthy recipes and shopping tips for moms and home chefs. Ellie is a relatable health nut who loves to help others adopt a healthier lifestyle.
Famous chefs are some of the most coveted celebrities for special events and celebrity marketing campaigns.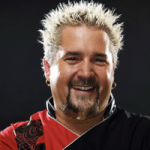 Guy Fieri: This famous celebrity chef has transcended the culinary industry to become a mainstream, pop culture icon hosting game shows and making countless celebrity cameos in TV and print advertisements. Guy will be bringing Fieri madness to Wilmington, North Carolina next January! He will act as the celebrity guest host of the Girls Leadership Academy of Wilmington's annual fundraising event. Fieri will be in charge of menu development for the entire event. In addition, he'll share stories from behind the scenes of his TV shows and career in the entertainment industry. If you're budgeting to hire a famous celebrity chef to headline your next event, Guy is one of the most visible and entertaining chefs in the culinary world today.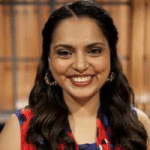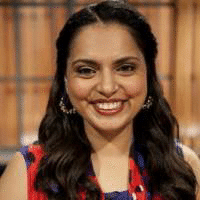 Maneet Chauhan: In recent weeks, celebrity chef and fan-favorite Chopped judge Maneet Chauhan was hired to share her knowledge at the 2017 FAB Conference in Charleston, SC. FAB is a new educational conference for women in food. Maneet was perhaps the most well-known food personality who attended the show. While there, she talked about her own experiences and her thoughts on the future of the culinary industry as whole. Maneet is a humble and relatable celebrity chef for hire. She opened her first Nashville restaurant in August of 2014, the same day she gave birth to her second child!
At Celebrity Chef Network, we can match you with the PERFECT celebrity chef fit for your event or campaign!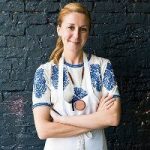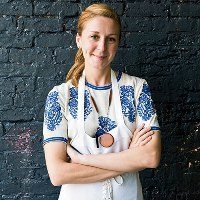 Christina Tosi: Christina is an American celebrity chef, cookbook author and TV personality who has taken on a new role in 2017 as a featured judge on the newest season of FOX's MasterChef cooking competition series alongside Gordon Ramsay and Aaron Sanchez. Away from the TV set, Christina is the founder and owner of Momofuku Milk Bar. Milk Bar is a chain of dessert and pastry restaurants scattered throughout New York, Las Vegas and Toronto. Christina is a cutting-edge pastry chef who thinks outside the box when it comes to business and the kitchen.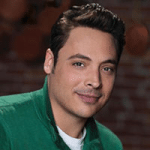 Jeff Mauro: Our main man Jeff Mauro is a top celebrity chef and TV host best known for the Food Network series Sandwich King and $24 in 24. Jeff is also a featured co-host of popular culinary talk show The Kitchen with Geoffrey Zakarian, Katie Lee, Sunny Anderson and Marcela Valladolid. Now Jeff has teamed up with Cinnamon Toast Crunch for an exciting summer celebrity chef marketing campaign. Jeff will create signature recipes with the beloved breakfast cereal. Cinnamon Toast Crunch will also be coordinating cereal drive through pop ups to allow families to participate in fun challenges. When you hire a famous chef like Jeff for events or celebrity marketing campaigns, you're in for a treat!
There are so many chefs to choose from for your next event or PR campaign.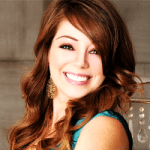 Marcela Valladolid: Beloved celebrity chef and TV personality Marcela Valladolid was the centerpiece of Hardez Brand's Cinco de Mayo themed Facebook Live stream this past May. Mexico's #1 salsa brand hired Marcela to teach customers how to construct the perfect street tacos in their own kitchen! Marcela was joined by several food bloggers to showcase this traditional mexican food staple in an engaging and unique fashion. Marcela was the perfect choice for Hardez who was looking for a lively celebrity chef who could bring their products to life for consumers.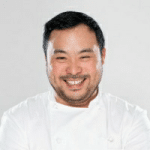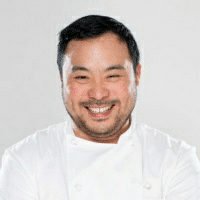 David Chang: Speaking of unique fashion, celebrity chef for hire David Chang recently teamed up with the folks at Nike for a sweet limited edition shoe centered around the themes of his Momofoku restaurant. You know you've made it big when Nike wants to collaborate with you! This was an incredibly exciting partnership that allowed Nike to tap into the celebrity chef marketplace. The goal was to catch the attention of a new target audience. David's hip, cool nature provided the perfect candidate to introduce a new era of cool in the kitchen.
Last but not lease on our list of top celebrity chefs for hire…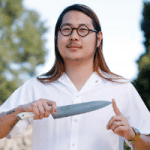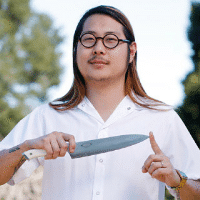 Danny Bowien: Danny is perhaps one of the most sought after celebrity chefs for business looking to hire a famous celebrity chef for celebrity chef speaking engagements and celebrity chef marketing campaigns. There's a genuineness about him that allows him to connect with his customers and consumers on a different level. As a result, Danny recently partnered with W Hotels to celebrate the launch of their new Shanghai W Hotel location. Danny was charged with making his own rendition of the classic Chinese dumpling. His creation was then put on full display at a pop-up on the streets outside the W Hotel in NYC.
When you hire a famous celebrity chef through Celebrity Chef Network, we do the leg work for you!
We start by researching and vetting celebrity chef speakers that make sense for your event. Then we will determine your desired celebrity chef's fees and availability. Furthermore, we will assist in the contract execution process, talent travel and other run of show details. In conclusion, we will advise you on best options every step of the way! To hire a famous celebrity chef today, email us at booking@celebritychefnetwork.com or call (212) 410-9879.