Consult our refined list of the Top 10 Trending Celebrity Chefs this week and contact us today to hire famous chefs for cooking demonstrations, celebrity chef speaking engagements and other celebrity chef appearances.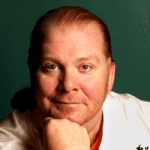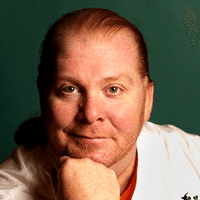 Mario Batali: From restaurants and TV shows to cookbooks and charitable initiatives, Celebrity Chef Mario Batali has done it all. Don't let his orange crocs fool you, this guy means business! Yet his easy-going, laid-back style has made him one of the most likable personalities for celebrity chef appearances at fundraisers and corporate functions. He remains a top choice for companies and organizations with a more substantial budget for talent that are looking to hire the best and biggest names in the business.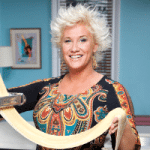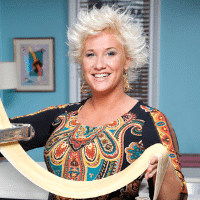 Anne Burrell: The Host of Food Network's Worst Cooks in America has entertained a full plate of celebrity chef appearances in 2015. Celebrity Chef Anne's off-camera work has included cooking for fundraisers and corporate events as well as personal appearances at trade shows and women's expos. She brings that same electric energy from the TV to your event for cooking demos and pre-plated corporate functions.
John Besh: New Orleans-based Celebrity Chef John Besh released his fourth cookbook just in time for the Thanksgiving holiday this year. Unlike his previous cookbooks that were centered around restaurant favorites, Besh Big Easy: 101 Home-Cooked New Orleans Recipes takes readers on a journey into the bowels of John's home kitchen. A humble star, John is available for a variety of celebrity chef appearances including book signings, cooking demos and celebrity chef speaking engagements.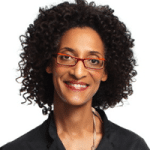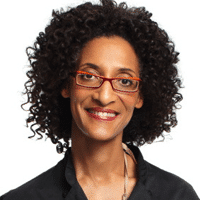 Carla Hall: The beautiful island of Barbados played host to the 2015 Food, Wine & Rum Festival featuring some of today's biggest celebrity chef personalities including The Chew co-host Carla Hall. In the midst of traveling and putting the final touches on her new restaurant, Carla has recently been working closely with fellow celebrity chef Cat Cora and CARE.org on a meaningful campaign to help end global hunger. Carla is a woman of many talents who knows how to entertain!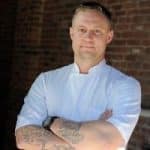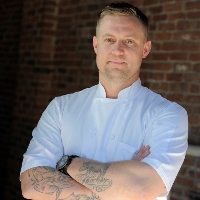 Bryan Voltaggio: Maryland's own Bryan and Michael Voltaggio have officially claimed their stake in the MGM National Harbor Resort opening in 2016! Marcus Samuelsson and Jose Andres have also signed on to open new restaurant ventures in the resort. This year, Bryan Voltaggio has emerged as one of the top culinary talents in the northeast operating 9 restaurant locations across Maryland, Washington D.C. and Virginia. But he's always hungry for more! Contact us today if you are interested in booking Celebrity Chef Bryan for your next big event.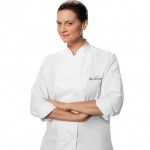 Amanda Freitag: Celebrated culinary queen Amanda Freitag was back in action last Friday in the season 2 premiere of her Food Network series American Diner Revival with Ty Pennington. The show follows Ty and Amanda across the U.S. as they use their expertise to help restore classic old diners. You may recognize her best as a featured judge on Food Network's Chopped. Amanda is available for a variety of celebrity chef appearances including event hosting, cooking demos and brand partnership opportunities.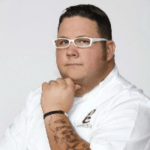 Graham Elliot: In October, popular Celebrity Chef Graham Elliot released his first official cookbook titled Cooking Like a Master Chef: 100 Recipes to Make the Everyday Extraordinary. Since then he has been on a whirlwind tour of celebrity chef appearances providing cooking demos and signing copies of his fast-selling cookbook. Graham's eccentric style shines through in his dishes and he urges the everyday cook to break the rules and create their own flavors. Graham is the perfect celebrity chef for hire to mix it up at your next fundraiser or conference dinner.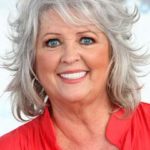 Paula Deen: Fresh off her stint on Dancing with the Stars, Celebrity Chef Paula Deen is back on the road making celebrity chef appearances as part of her nationwide book tour. Her latest book, Paula Deen Cuts the Fat, features lightened versions of 50 of her tastiest past recipes. As you can imagine, Paula brings that sweet southern charm to life during live cooking demos and celebrity chef speaking opportunities. Contact Celebrity Chef Network today to hire Paula Deen to appear at your upcoming event.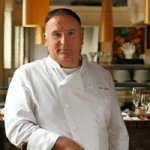 Jose Andres: New restaurants are becoming a reoccurring theme in 2015 for this reputable culinary figure. Celebrity Chef Jose Andres announced this week that he will be opening a Spanish-inspired restaurant in the new Hudson Yards epicenter in New York. Jose is a hoot at celebrity chef appearances, cracking jokes and making sure his audience is loosened up to have fun. He's great for corporate dinner parties, fundraisers and company celebrations.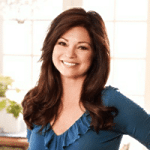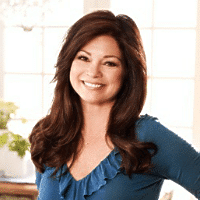 Valerie Bertinelli: Actress turned culinary star Valerie Bertinelli has joined pastry chef Duff Goldman to host a sweet new season of Kids Baking Championship on Food Network. The baking competition series is set to premiere on January 4th and is Valerie's second Food Network gig following the launch of her own cooking series. She is one of several multi-talented Hollywood stars including Haylie Duff and Trisha Yearwood who have perused new career avenues in the culinary industry.