These top trending Celebrity Chef Speakers each have their own unique story to tell and can share some of their favorite recipes with the guests at your upcoming conference, trade show, fundraiser or other special event.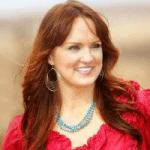 Ree Drummond: The Pioneer Woman was on the road this week, stopping by the Dr. Oz Show to share her favorite fun holiday recipes. Celebrity Chef and revered blogger Ree Drummond is as humble as they come. Her cozy country home in Oklahoma serves as the inspiration for many of her dishes as does her family of 6. Ree is one of our favorite Celebrity Chef Speakers available for meet & greets, celebrity chef speaking, cooking demos, book signings and more. Hire Ree Drummond to bring a little country hospitality to your next event!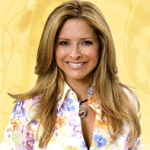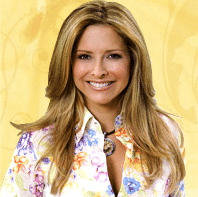 Ingrid Hoffmann: Need a little Latin-Italian fusion in your life? Barilla thinks so! Italy's #1 pasta brand has joined forces in the kitchen with Celebrity chef Ingrid Hoffmann to create Latin inspired dishes using Barilla pasta. Ingrid will appear in a series of promotional videos for the brand to inspire the Latin community to explore new culinary adventures with Barilla pasta. Ingrid is arguably the most popular Latin-American Celebrity Chef and TV personality today, hosting her own show Simply Delicioso on Food Network.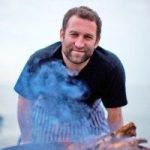 Adam Perry Lang: How do you, B-B-Q? Celebrity Chef Adam Perry Lang is one of the top Celebrity Chef Speakers and culinary personalities specializing in tantalizing barbecue fair. Adam has brought his serious barbecue to the table on Jimmy Kimmel Live! where he's been hanging out for the last few days. Adam and his team set up shop on the back lot of the show and reverted back to his old food truck days to serve customers his signature meat cuts. Contact Celebrity Chef Network today to bring Adam to your next special event or fundraiser.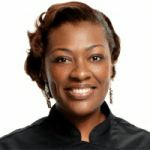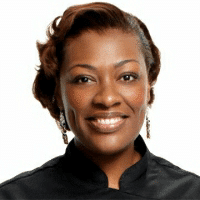 Tiffany Derry: Celebrity Chef and co-host of Spike TV's Hungry Investors Tiffany Derry was in Alabama this past weekend for a celebrity chef cooking demonstration and celebrity chef speaking opportunity at the Demopolis Civic Center. Tiffany showed the audience how to cook healthy meals that still have those irresistible flavors we all love and talked about the dangers of diabetes. As a Novo Nordisk Diabetes Educator, Tiffany spent the better part of 2015 promoting healthy lifestyles changes. She is a great choice for health & wellness events and trade shows as well as women's conferences.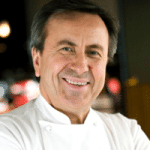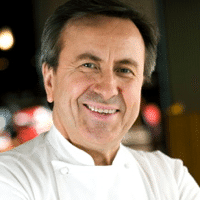 Daniel Boulud: The rest of the esteemed chefs for hire on our list this week were all participants at this year's Palm Beach Food & Wine Festival held December 10-13th including Celebrity Chef Daniel Boulud. Daniel is one of the most recognized culinary personalities in the world thanks to his successful string of restaurants and his commitment to regular celebrity chef appearances. He's a man of the people, or should we say foodies! Daniel is available for trade shows, cooking demos, and celebrity chef speaking opportunities.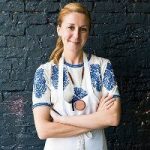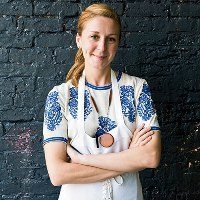 Christina Tosi: NYC's famous pastry chef made her way to C.A. for several fun events over the weekend. On Saturday, Christina participated in a moderated Q&A session sharing her thoughts on how social media has affected the way chefs craft and plate their dishes. She also touched on how customers sharing photos of her creations can often work better than any traditional advertisement to draw new customers. Celebrity Chef Speakers like Christina are great for these types of trade shows as well as women's conferences.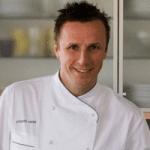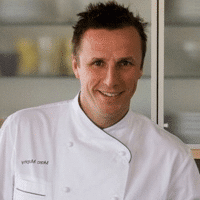 Marc Murphy: Celebrity Chef Marc Murphy is best recognized on TV as a featured judge on Food Network's overwhelmingly popular cooking competition series Chopped. Off camera he is a successful restaurateur and also started his own special events company. Marc was the life of the party at Saturday's Grand Tasting extravaganza, the most attended event at the Palm Beach Food & Wine Fest. He continues to be one of the top Celebrity Chef Speakers requested for annual trade shows and foodie events each year.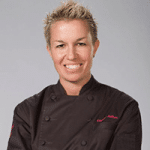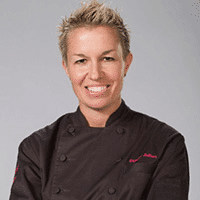 Elizabeth Falkner: If you're a Food Network fan, you've gotten used to seeing Celebrity Chef Elizabeth Falkner work her magic in the kitchen as a contestant and offer her critiques as a judge on some of the network's biggest competition series. Today, Elizabeth works as chef consultant in New York and makes regular appearances doing celebrity chef speaking, hosting events and performing cooking demonstrations at trade shows. Elizabeth is one of the few Celebrity Chef Speakers in the industry who has placed so much importance on motivational speaking and giving back to the culinary community.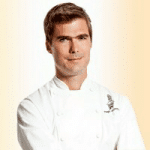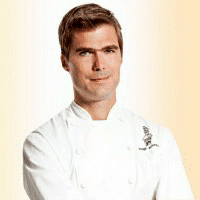 Hugh Acheson: Celebrity Chef Hugh brought his brilliant mix of European flair and Southern classics to a few events at the festival including cooking at the sold out Chillin' and Grillin' event and judging the Street Food competition held between NYC and Palm Beach chefs with Robert Irvine, Jeff Mauro and Christina Tosi. Hugh is an Atlanta-based chef with an impressive culinary resume that includes 4 signature restaurants and several James Beard Awards. Contact our celebrity chef booking agency today to hire Celebrity Chef Hugh Acheson to appear at your next event.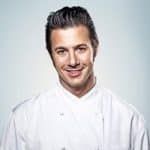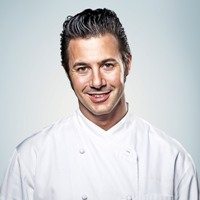 Johnny Iuzzini: Need a sugar rush at your next event? Hire Celebrity Chef Johnny Iuzzini! He was at the Palm Beach Food & Wine Festival last weekend where he put together a 5-course meal with Jonathon Sawyer and others at the Palm Beach Post Dinner Series. He also participated in the Chef Talk about the influence of social media on the industry. Johnny specializes in pastries and desserts and is the author of 2 pastry cookbooks. Contact us today and let our celebrity chef booking agents help you hire Johnny Iuzzini for an upcoming celebrity chef appearance.