The new year is quickly approaching and with it another chance to kick start your diet and/or healthy lifestyle changes! Below is a list of the top 10 trending healthy chefs available for hire for trade shows and corporate events who can teach you and your audience about the latest research, trends and tips for healthy dieting: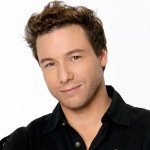 Rocco DiSpirito: James Beard Award winning celebrity chef, restaurateur and NY Times bestselling author Rocco DiSpirito is truly an inspiration for those looking for a complete diet and lifestyle overhaul. Rocco went through his own 30-lb. weight loss journey in 2006 after doctors told him he would need medication to combat his high blood pressure and cholesterol. Now he has spent the last 10 years helping others take control of their health,  publishing diet guides and cookbooks in addition to creating his own line of healthy snacks and shakes. Rocco is our top choice available if you're in the market to hire famous celebrity chefs for health & wellness events in 2017!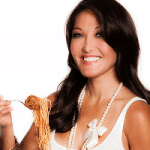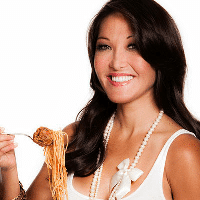 Candice Kumai: Clean, green eating queen Candice Kumai first rose to fame as a competitor on Top Chef before launching her own successful culinary career as an expert in health & wellness. Candice has published 5 bestselling books sharing her diet and eating tips and is a regular columnist for major publications such as SHAPE, Cosmopolitan, ELLE and The Wall Street Journal. She boasts an equally impressive resume as a celebrity chef speaker, having been hired for internal meeting and events for companies including Whole Foods, Lululemon, Reebok and The Gourmet Institute. Candice is one of the most visible healthy chefs in the industry available for celebrity chef speaking engagements and personal appearances.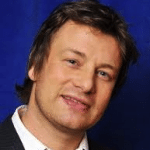 Jamie Oliver: Jamie is a globally renowned celebrity chef whose culinary empire extends from his own restaurants and TV shows to a magazine publication, bestselling cookbooks and signature cookware collections. He gained clout as a celebrity chef on the speaker circuit in 2010 after delivering a moving TEDxTalk that was focused on teaching children and the younger generations the importance of healthy eating habits and the future of food. Today he continues to use his voice as a top celebrity chef personality encouraging a full-on food revolution to tackle the growing worldwide obesity problem stemming from bad lifestyle choices and a lack of government regulation on the food & beverage industry.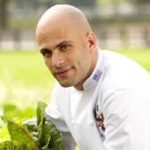 Sam Kass: Sam is a well-respected member of the culinary community who served as a White House chef for the Obama administration from 2009-2014. During his time at the White House, Sam also served as Michelle Obama's chief coordinator of the Let's Move! campaign and a Senior Advisor for Nutrition Policy. He has always been an outspoken advocate of locally grown ingredients and better food sustainability methods. Sam now serves as a member of the American Chef Corps. promoting global diplomacy through culinary initiatives and appears regularly as a food analyst for NBC News.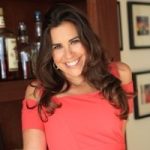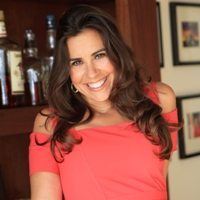 Devin Alexander: As the head chef in charge of dieting for NBC's reality TV show The Biggest Loser, Devin Alexander is a master of creating healthy recipes that won't sabotage your weight-loss goals! Her own incredible 70-lb. weight loss in her twenties sparked a passion and desire to help others achieve their own healthy lifestyle goals. Now Devin appears as a go-to healthy dieting expert on news programs and talk shows including the Today Show, Good Morning America and The View. Her outgoing personality and valuable knowledge about how food affects our bodies makes her a great keynote speaker for trade shows and health & wellness conferences.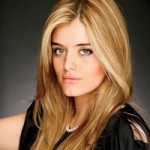 Daphne Oz: Daphne grew up in a very health-conscious household as the daughter of renowned doctor and TV personality Mehmet Oz. She is now enjoying the fruits of her labor as a successful TV personality in her own right appearing as a co-host on ABC's food talk show The Chew. Daphne resonates with the younger generation after publishing several books targeting college students and healthy lifestyle tips they can implement that will help them maintain their health as they get older. She remains a popular choice as a featured keynote speaker for college speaker series in addition to health & wellness forums and women's conferences.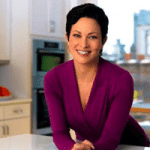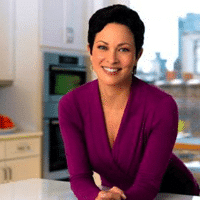 Ellie Krieger: Many Food Network fans will recognize celebrity chef and certified nutritionist Ellie Krieger as the longstanding host of her own weekly cooking series called Healthy Appetite that has aired on the network since June of 2006. She is also a celebrated cookbook author, having released several NY Times bestsellers and most recently publishing her fifth cookbook in January called You Have it Made: Delicious, Healthy Do-Ahead Meals. Ellie's approach to healthy eating is simple: find the sweet spot between where delicious and healthy meet!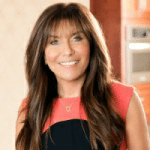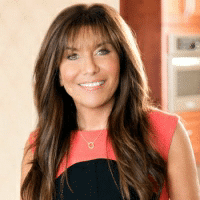 Lisa Lillien: Lisa Lillien, aka the Hungry Girl, is the creator behind one of the largest communities for healthy eating and living tips online today. The Hungry Girl brand encompasses weekly blog posts and recipes, NY Times bestselling cookbooks, video content and more aimed at educating, entertaining and informing those interested in living a healthier lifestyle. As a popular health & wellness speaker for trade shows and corporate events, Lisa's vibrant personality helps spark discussion and keep the audience engaged throughout her presentation.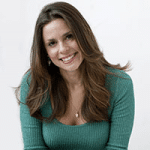 Jennifer Iserloh: Jennifer is another top healthy celebrity chef for hire who has grown her culinary community through online interaction.  Affectionately known as the Skinny Chef, Jennifer is a healthy cooking expert, health coach and TV host who her own website, www.skinnychef.com. Jennifer promotes natural weight loss driven by necessary diet changes and a better understanding of the food we are consuming. For any organization looking to hire famous celebrity chefs for their event, Jennifer is a go-to gal for lessons in healthy eating and lifestyle changes.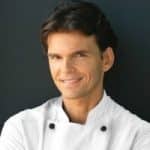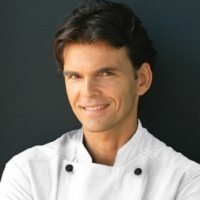 Matthew Kenney: Celebrity chef Matthew Kenney prides himself on being among the master craftsman who are shaping the future of food. He is a pioneer of the plant-based diet and founded his own lifestyle company and cooking academy centered around plant-based services and products. Just last year, Food & Wine Magazine named Matthew's culinary academy one of the best cooking classes around the world bar none. In the coming months, he will also be featured in a documentary produced by James Cameron which highlights the environmental impact associated with eating animals.
To hire famous celebrity chefs for your upcoming event, contact our team of experienced celebrity chef booking agents at Celebrity Chef Network via email at booking@celebritychefnetwork.com or call (212) 410-9879.