Looking to hire Famous Chefs for your event, conference, or trade show? Celebrity Chef Network can help you evaluate your options and execute contracts with the best personalities in the industry! Below are the Top 10 Trending Celebrity Chefs for hire this week: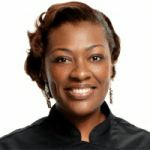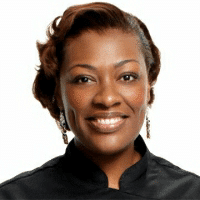 Tiffany Derry: The National Pork Board (NPB) and Tiffany Derry are cooking up a mouthwatering flavor takeover for one lucky contest winner this summer! Tiffany will help throw the ultimate cookout for the winner as part of NPB's campaign to encourage grill masters to incorporate more heart-healthy pork cuts into their homemade recipes. Celebrity Chef Network can help your organization hire Famous Chefs like Tiffany for Celebrity Chef speaking engagements and appearances as well as celebrity endorsement opportunities such as this.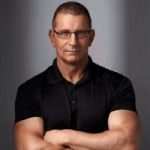 Robert Irvine: It's no secret Celebrity Chef Robert Irvine likes to mix it up with his fans. He spends a lot of time on the road filming his shows but most of it is spent making Celebrity Chef appearances and furthering his personal brand through meet and greets and Celebrity Chef speaking engagements. Robert will be at the grand opening of the new Giant location in Virginia on September 4th to sign copies of his new book, Fit Fuel. If you are interested in booking Celebrity Chef Robert for you upcoming event, call Celebrity Chef Network today!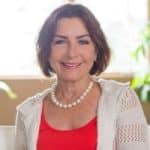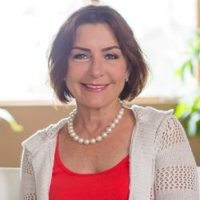 Cheryl Forberg: The American Pistachio Growers are going NUTS over their new brand ambassador, Celebrity Chef Cheryl Forberg. She is the featured nutritionist on ABC's The Biggest Loser and has been hired to help educate consumers on the benefits of pistachios as a healthy snack. Cheryl is a registered dietician who's NY Times bestselling books have helped many better understand the nutritional values behind a healthy lifestyle. Cheryl is a visible Celebrity Chef figure who would be a hit at health & wellness trade shows and corporate conferences.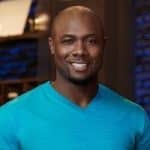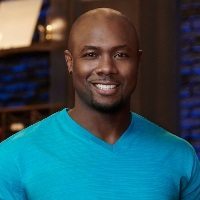 Eddie Jackson: Tossin' around the pigskin has a whole new meaning for former NFL defensive back Eddie Jackson! Eddie just won season 11 of Food Network Star and will introduce his new series BBQ Blitz on the award-winning network later this year. The next steps for Eddie and his team will be to develop a new game plan for Celebrity Chef appearances and Celebrity Chef speaking engagements in the near future. Don't drop the ball, hire Celebrity Chef Eddie Jackson to make an appearance at your next special event or trade show!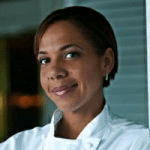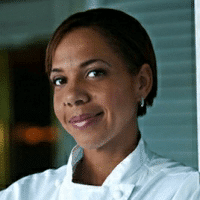 Nina Compton: Curtis Stone isn't the only Celebrity Chef hitting the high seas this fall! Nina Compton is one of several Top Chef alums setting sail with Celebrity Cruises to offer Celebrity Chef cooking demonstrations and exclusive meet and greets for passengers. Nina will also help lead Quickfire Challenges allowing passengers to jump in and compete in timed cooking competitions. Back on land, Nina's smile and hearty Creole cuisine can bring the warmth of New Orleans to your next trade show or corporate event.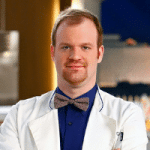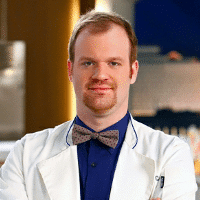 Ash Fulk: Celebrity Chef Ash Fulk will also be joining Nina on the Eastern Caribbean Getaway with Celebrity Cruises this fall. Ash owns and operates the highest rated BBQ hotspot in NYC, the Hill Country Barbecue Market. He's big on fresh, local ingredients and embraces the saying, "if it grows together, it goes together". If you are in the market to hire Famous Chefs for an upcoming event, consider this Top Chef who can teach your audience all about the values of locally produced ingredients.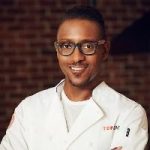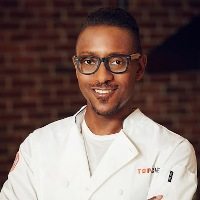 Gregory Gourdet: Celebrity Chef Gregory Gourdet is a culinary trendsetter who found a home in the lively Portland, Oregon food scene. Since his runner-up finish on Top Chef season 12, Gregory has set the table for a new career making Celebrity Chef appearances as a popular culinary personality. He is available for Celebrity Chef speaking engagements in addition to cooking demonstrations and simple meet and greets. If you would like to hire Famous Chefs like Gregory from TV cooking competition series, contact Celebrity Chef Network today.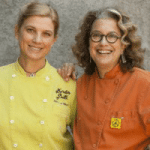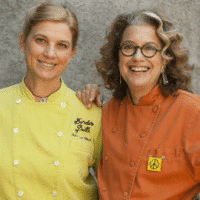 Susan Feniger & Mary Sue Milliken: This dynamic culinary duo joined several other Celebrity Chefs including Hugh Acheson for an exciting Top Chef Masters reunion at their restaurant, Border Grill in Las Vegas last Wednesday. The Celebrity Chefs on hand provided cooking demonstrations followed by an eventful moderated Q&A session. You can never have too much fun with Susan and Mary Sue! Celebrity Chef Network can help your organization hire Famous Chefs like Susan and Mary Sue to deliver tasty treats and meet and greets at your next event.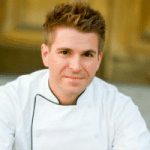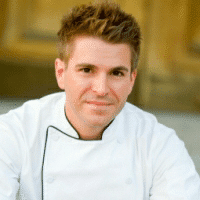 Chris Crary: Celebrity Chef Chris Crary is a former Top Chef Fan Favorite from season 9 who be making Celebrity Chef appearances with Celebrity Cruises this fall. Chris is from a small town in Ohio before making his way to the City of Angels to pursue his passion for cooking. He is now the executive chef at the swanky Hyde Sunset Kitchen & Cocktail on Sunset Boulevard. Chris infuses Asian, Spanish and Italian techniques into his signature dishes and provides audiences with a multi-cultural approach to cooking during his Celebrity Chef speaking engagements and appearances.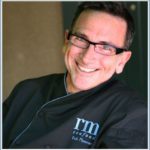 Rick Moonen: This celebrated seafood chef was also providing the theatrics at the Top Chef Masters reunion last Wednesday. Rick has gained national acclaim as an active advocate for sustainable fishing methods. In October, he will be heading off to the West Coast to participate in Celebrity Chef cooking demonstrations at the annual Newport Beach Wine & Food Festival. Rick would be a great Celebrity Chef Speaker for conferences and events focused on creating and maintaining sustainable resources.