Celebrity Chef Network can help your organization hire Famous Chefs to provide the entertainment at your upcoming sales meeting, trade show or fundraiser.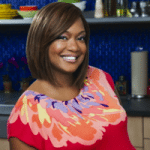 Sunny Anderson: The spring time is the perfect time for road trippin'! Famous Celebrity Chef Sunny Anderson is aboard The Spamerican! Tour as a celebrity spokesperson for the SPAM brand. The tour kicked off in L.A. this week when this lively Food Network personality unveiled a special menu with SPAM as a central ingredient. You can hire Famous Chef Sunny to work with you on your next marketing campaign or provide a cooking demonstration at your next trade show or event.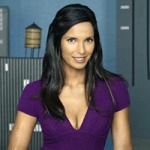 Padma Lakshmi: Have you pledged the MorningStar Veg of Allegiance? Food Expert and TV Host Padma Lakshmi is the first well-known Celebrity Chef personality to join the MorningStar movement to promote more plant-based diets among Americans today. With talks of a new Top Chef spinoff series in the works at the Pentagon it's clear Padma is wasting no time in furthering her career as a go-to Food Expert for campaigns and events.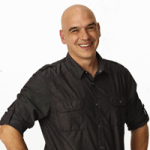 Michael Symon: Coming in June, Indianapolis residents will have a new favorite burger joint to frequent. Celebrity Chef Michael has cooked up a new location for his B Spot restaurant ready to show the Midwest how he throws down in the kitchen. Michael is an active Celebrity Chef for hire who is open to appearances at events such as food festivals, trade shows, conferences and fundraisers.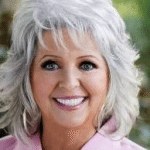 Paula Deen: Ever wonder what it was like to sit around the family table with Paula, Jamie and Bobby growing up? Now you can get a small taste of Deen home life at Paula's new Family Kitchen restaurant in the mountains of Tennessee. We're talking down-home, southern cookin' at its finest. Contact us today to hire Famous Chef Paula for cooking demonstrations and Celebrity Chef speaking opportunities.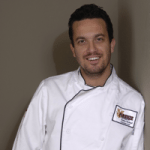 Fabio Viviani: Booking a Celebrity Chef for women's luncheons has proven to be a huge success for our clients in the past. Not only does everyone love good eats but Celebrity Chefs have perfected the art of entertainment. Celebrity Chef Fabio was recently hired to host an annual spring luncheon in Connecticut complete with a live cooking demonstration. Contact us today to hire Famous Chef Fabio to bring his Italian cuisine to your next annual luncheon!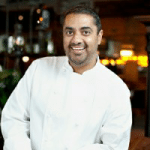 Michael Mina: Celebrity Chef Michael has been sprinkling his culinary expertise all over the country in the last year. His thriving natural foods market in Tampa Bay has only added to the success of his exclusive club located in the San Francisco 49ers new stadium. Now he has been tapped as one of the featured Celebrity Chefs on hand at the annual Vegas Uncork'd event. You can hire Famous Chef Michael to share his culinary secrets with your guests at an upcoming trade show or celebrity chef appearance opportunity.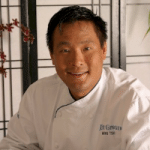 Ming Tsai: The first annual Savor: A Celebration of Wine, Food & Spirits went off without a hitch! Celebrity Chef Ming Tsai was on hand to help event host Robert Irvine dazzle the crowd with a live cooking demonstration during the grand tasting event. He is a popular Celebrity Chef for hire who has made waves in the industry with his East-West style of cuisine.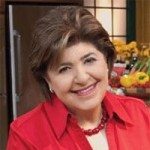 Mary Ann Esposito: If you're cooking up plans to hire a proven industry pioneer, Celebrity Chef Mary Ann Esposito would be a great choice to consider. She is the proud host of the longest running TV cooking show in America. Last week she traveled to the Savor food celebration to share her expertise on fine Italian cuisine. Hire Famous Chef Mary Ann to leave your guests with fun new tips and tricks for their next meal prep.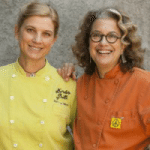 Mary Sue Milliken and Susan Feniger: Las Vegas has quickly become a major foodie destination thanks to the help of some very famous chefs. Susan and Mary Sue will help set the scene at the Vegas Uncork'd next week. Mary Sue and Susan will deliver their own Mexican brand of fun with tequila and tacos at the Masters Series Dinner on April 23. This dynamic duo is ready to share their kitchen magic with you at your event.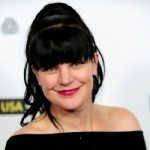 Pauley Perrette: Maybe you were unaware this NCIS actress co-owns a tasty Manhattan bake shop but you won't want to miss her newest project. With help from friends and co-owners Matthew Sandusky and Darren Greenblatt, Pauley has been whipping up a company cookbook that showcases her late mother's classic southern style recipes. Hire Famous Chef Pauley Perrette to share her stories of success as an actress turned queen of baked goods.