Are you looking to hire top celebrity chefs to appear in your next PR campaign or make celebrity chef appearances at your next special event or trade show?
You've come to the right place! At Celebrity Chef Network, we've assisted some of the biggest companies in the world including Microsoft, PepsiCo, and Samsonite as well as non-profit organizations such as Meals on Wheels find and hire the perfect celebrity chef to entertain audiences at company events and tell their brand story in successful PR campaigns through social media and traditional channels.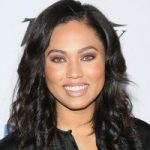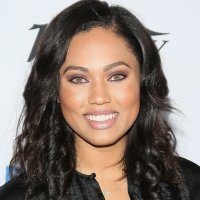 Ayesha Curry: 
Her husband may have just scored his second NBA championship and a lucrative contract extension, 
but you could say the real "bread" winner in the Curry family is Ayesha! Ayesha popped up on the culinary map in 2014 when her family home cooking series on YouTube went viral. She had a breakout year in 2016. Ayesha released her first cookbook to rave reviews and premiered her own Food Network series called Ayesha's Homemade. The show's second season premiered in April of 2017. Now she is in the final planning stages of opening her first restaurant in San Francisco! Ayesha is a down-to-earth celebrity chef and mother of 2 who is sure to bring the crowds out in droves for her celebrity chef appearances at trade shows, store openings and book signings.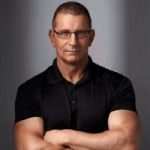 Robert Irvine:
One of the most active celebrity chefs available for personal appearances is this guy, Mr. Robert Irvine. If you've watched the Food Network you'd recognize him as the superhero-sized celebrity chef rebuilding restaurants one building at a time on Restaurant: Impossible among other hit shows. Nowadays this former military man is spending more time away from the TV cameras. He's building out his own signature line of healthy food products and opening new restaurants. He also makes a positive social impact through his nonprofit foundation defending veterans and first responders. Last week he was on Capitol Hill to encourage businesses to hire veterans and help former military members find jobs. Robert commands the room during his celebrity chef appearances and makes a great guest for any trade show, fundraising gala or other special event. 
Celebrity chefs bring a whole new level of excitement to special events and trade shows!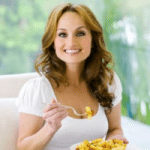 Giada de Laurentiis: 
Food Network star and famous celebrity chef Giada de Laurentiis is double-dipping in Las Vegas! In the last few weeks, Giada has revealed plans for another Vegas venture to open this year in Caesars Palace. She opened her first Las Vegas restaurant, Giada, at The Cromwell Hotel in 2014. When she's not filming or running her string of successful restaurants, Giada remains one of the top choices for companies and organizations looking to hire top celebrity chefs for personal appearances and live cooking demonstrations. She's America's favorite Italian chef thanks to her mouth-watering, authentic italian cuisine and genuine, warm personality on and off camera.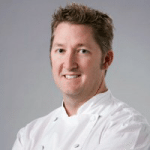 Tim Love: Celebrity chef and restaurateur Tim Love is branching out this summer with an exciting new partnership with truck stop company Pilot-Flying J. Tim will be bringing his western bistro to over 750 Pilot and Flying J locations in Tennessee. He will help the company create new menu items to treat their regulars and attract new customers. We expect this campaign to be a huge success. Celebrity chefs like Tim have a unique value in the marketplace due to their ability to resonate with audiences of all ages and backgrounds. Not to mention Tim is one of the most popular celebrity chefs in the country! Tim's heightened visibility in the marketplace makes him ultra-attractive to other companies and brands looking to hire top celebrity chefs to appear at their event or grow their own brand exposure through traditional or social media marketing campaigns. 
Celebrity Chef Network will help you hire the best possible chef for the lowest fee. The success of your event at an affordable cost is our #1 priority.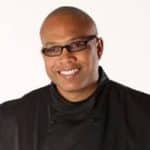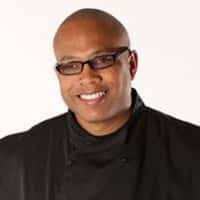 Jeff Henderson: 
Celebrity chef Jeff Henderson found his love for cooking in a rather unlikely place, prison. Jeff served nearly a decade in prison on drug charges yet that experience would change his life forever. He is now a beloved celebrity chef and motivational speaker who has hosted his own show on the Food Network, published a NY Times bestselling book and became the first African-American Executive Chef at the Bellagio Hotel in Las Vegas. His story has been featured on The Today Show, Good Morning America, and The Oprah Show among many others. His life will soon take theatrical form as Sony Pictures and Will Smith have purchased the rights to his incredible story 
of incarceration, redemption and culinary success. Jeff teaches audiences valuable life lessons in self-belief, education and the power of change, and he makes great food too!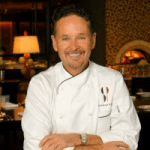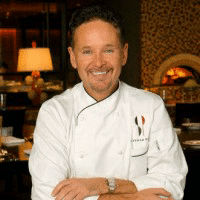 Stephan Pyles: 
Want a taste of true southwestern cuisine? You need to book a date with 5th-generation Texan and the "Father of Southwest Cuisine" Stephan Pyles. Stephan is credited as a forefather of the genre of southwestern cuisine. He is still redefining modern Texas cuisine from his cafe in the heart of the Dallas Arts District. His culinary empire spanning 3 decades has included 22 restaurants in 5 cities all while making regular celebrity chef appearances around the globe at food & wine festivals, fundraisers and corporate events. In February of this year, he was inducted into the MenuMasters Hall of Fame earlier this year in February. Stephan is the ultimate celebrity chef and entertainer fit for your next special event or PR campaign. 
Celebrity Chef Network can match you with a chef according to your desired geographical location, cuisine, and event goals.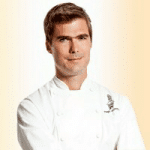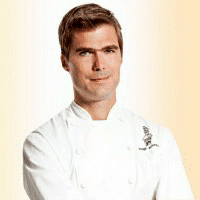 Hugh Acheson:
C
elebrity chef Hugh Acheson has modern southern cuisine down to a science at his award-winning restaurants scattered from Athens to Atlanta, Georgia. Outside of his restaurants, Hugh is best recognized as a contestant and judge from Bravo's Top Chef cooking competition series. Hugh traveled cross-country to Aspen, Colorado last month as a headlining chef for the annual Food & Wine Classic. Among his duties was a 45-minute live cooking demo. Hugh taught the audience how to perfect their southern dishes with tips he's picked up in his own kitchen. His humor and quick-wit are sure to be a hit at your next corporate event, fundraiser or trade show!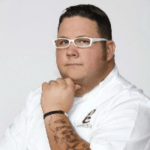 Graham Elliot: 
Mario Batali has orange crocs, Chicago celebrity chef Graham Elliot has his white framed glasses. His signature fashion statement isn't the only thing that separates Graham from the bunch when you're in the market to hire top celebrity chefs for your next event! Graham is coming off a 10-year stint as a judge on FOX's MasterChef. He is now a featured judge of Bravo's Top Chef. Before TV, Graham became the youngest U.S. chef ever to receive 4-star restaurant reviews from a major publication. Based in Chicago, Graham also had the privilege of cooking for former President Barack Obama for his 49th birthday. This guy is an all-star chef whose hip, cool vibes bring a fun atmosphere to any event he headlines. 
 Celebrity Chef Network and our team of experienced chef booking agents are here to assist with all your celebrity chef appearance needs.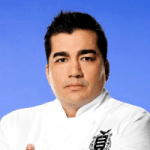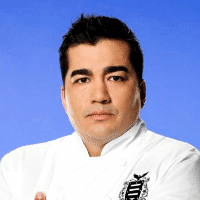 Jose Garces:
Jose is taking Mrs. T's pierogies to another level this summer at his pop-up restaurant in Philly's Spruce Street Harbor Park! Jose recently signed a partnership with Mrs. T's to create a menu of signature recipes centered around the pierogie – a classic european 
dish. Since winning The Next Iron Chef in 2009, Jose has been named one of James Beard Foundation's Best Chefs (Mid-Atlantic). In addition, he has a handful of successful restaurant ventures scattered throughout the northeast. When looking to hire top celebrity chefs for your next event, consider the gravitas of an Iron Chef like Jose!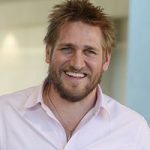 Curtis Stone:
Celebrity chef Curtis Stone has had quite a full plate in 2017. He's
 successfully opened and operating 2 new acclaimed restaurant in LA while penning 2 new cookbooks and  going on a journey into TV hyperspace that started with the Food Network and led to gigs on Celebrity Apprentice, The Today Show and the Home Shopping Network to name a few. Did we mention he's also now the proud father of two? Curtis wears many hats, but he wears them well! He's a popular, good-natured celebrity chef that sets the gold standard for successful celebrity chef events. 
Contact us today:
If you would like to hire top celebrity chefs for personal appearances or to be the face of your next celebrity marketing campaign, contact us today at
booking@celebritychefnetwork.com
or call (212) 410-9879. Our sales team can help your organization hire top celebrity chefs that fit the bill for your next corporate event, trade show, dinner gala, fundraiser or other special event.