Below are the top 10 Natural Foods Chefs for hire that are available for celebrity chef speaking engagements, personal appearances and cooking demonstrations.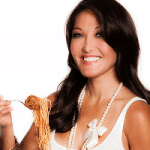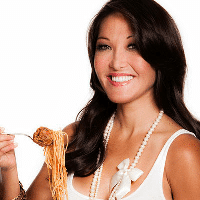 Candice Kumai: Not often do you find an individual that can combine such style and elegance quite like Natural Foods Chef Speaker Candice Kumai. There's no wonder E! News enlisted the help of this clean green drink queen and fashion guru as a correspondent this award season. Last year Candice released a collection of healthy drink and smoothie recipes called Clean Green Drinks to help increase your knowledge in the kitchen while knocking some inches off those hips! Candice is a beautiful person inside and out and a guaranteed knockout for your next keynote speech or cooking demonstration.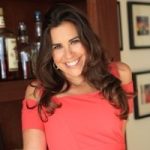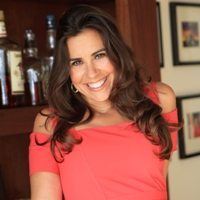 Devin Alexander: Did you make your annual pact with your friends to lose weight this year? Let Natural Foods Chef Speaker Devin help you become the biggest loser! Devin is the head chef on NBC's popular weight loss competition TV series and the best selling author of 8 healthy cookbooks. After such a large helping of guest appearances on talk shows and TV programs, Devin is very comfortable and outgoing on stage at celebrity chef speaking engagements, Q&A sessions and cooking demonstrations.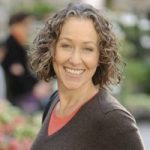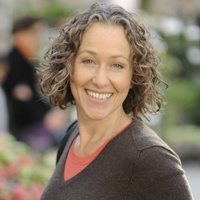 Andrea Beaman: Take it from Celebrity Chef Speaker and Holistic Health Expert Andrea Beaman, your health is ultimately in your hands! After being diagnosed with an incurable thyroid disease, she is living proof that a combination of exercise and organic foods mixed with other natural therapies can work wonders for your body. Andrea has a contagious energy that can make learning about health and wellness a truly life-changing experience.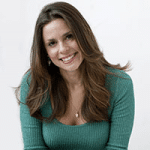 Jennifer Iserloh: When it comes to creating healthy recipes that'll tempt your taste buds, The Skinny Chef knows how to dish 'em out! Not to be confused with Skinny Gal Bethenny Frankel, Natural Food Chef Speaker Jennifer promotes vibrant, healthy lifestyles through a diet of nutritious and delicious easy-to-prepare meals. Everyone wants to eat better and live healthier, let The Skinny Chef show you how!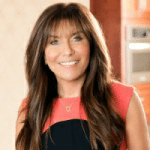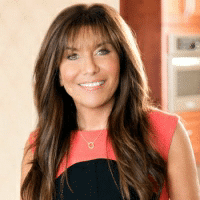 Lisa Lillien: Contrary to popular belief, you CAN indulge in your favorite comfort foods and still look great in skinny jeans! Before transforming into The Hungry Girl, Celebrity Chef Speaker Lisa Lillien was battling the same food issues that many women struggle with on a daily basis. Now she owns and operates a popular website for women to find daily tips and tricks to stay in shape without having to say goodbye to your guilty food pleasures.
Sam Kass: As a guiding force behind the first lady's Let's Move campaign, Natural Foods Chef Speaker Sam Kass has encouraged millions of Americans to choose healthier eating habits. The Obama's personal chef turned official White House chef has gotten plenty of experience behind the mic as the go-to voice of new health food initiatives on Capitol Hill along with Tom Colicchio.
Art Smith: When a client told Celebrity Chef Art Smith that she loved his unfried chicken, he knew he was onto something huge, especially since that client just so happened to be Oprah! Celebrity Chef Speaker Art is the founder of Common Threads, a non-profit organization that teaches low-income children to cook affordable and wholesome meals. Since being diagnosed with type 2 diabetes, Art has committed himself and his cuisine to greener pastures.
Ellie Krieger: Natural Foods Chef Speakers Ellie believes that the words "healthy" and "delicious" can and should be used in the same sentence! Armed with a master's degree in nutrition, Ellie knows a thing or two about feeding a healthy appetite with smart food choices. She is a leading voice amongst go-to nutritionists in the media today and a delightful guest speaker if you are looking to hire a celebrity chef.
Robert Irvine: With more than 25 years of culinary experience under those massive biceps, Celebrity Chef Robert Irvine has whipped the culinary industry into shape! He is a man fueled by fitness and driven to share his passion for maintaining a healthy diet. His live cooking demonstrations and celebrity chef speaking engagements are truly one of a kind. As one of the biggest Celebrity Chef personalities in the industry besides Emeril, Bobby and Rachael, you can't go wrong hiring this famous chef.
Aaron McCargo Jr.: Celebrity Chef Aaron McCargo Jr. is a huge believer in big, bold flavors, but not a fan of unhealthy eating. His Kidney-Friendly Food Tour in 2013 gave audiences across the country a taste of the talented chef's healthy recipes. Today he continues to refine and share his mouth-watering recipes through cooking demonstrations at culinary trade shows and celebrity chef speaking engagements.