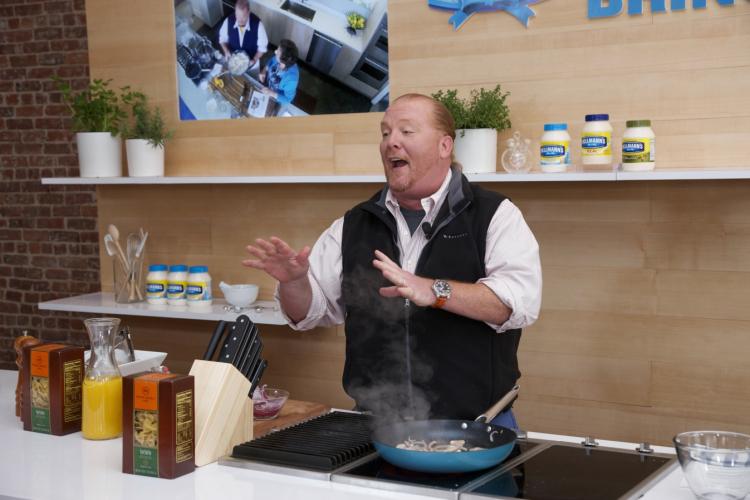 Such a tough question. There's so many innovative and exciting celebrity chefs you could hire to make your celebrity chef event unique and special. I suppose you start off with what type of event it is? If you were hosting a bridal conference you might want to hire or contact the celebrity chef booking agent or celebrity chef booking agency for some of the most incredible celebrity chefs including Tim Love, Wolfgang Puck, Art Smith, Jose Andres, Curtis Stone or maybe even a Giada De Laurentiis. These celebrity chefs making appearances on your event's behalf would make it so special. Fans would pay a big fee to be a part of an event hosted by a famous celebrity chef!
What if you were putting on a women's conference or home show, which Celebrity chef would you hire then? How do you determine the fees or booking price for a celebrity chef? What will the celebrity chef that you hire do on site? Will the celebrity chef design a menu, execute a cooking demonstration, book signing, lecture or motivational keynote speech, media interviews, work with the facilities staff to make sure the meal is incredible? Finding a world class famous celebrity chef that you can book and build a celebrity chef event with is not rare but finding the right one is so important.
Do you hire celebrity chef Robert Irvine? Do you hire celebrity chef Mario Batali? Hire Chopped host Ted Allen? What if you want to hire Top Chef host Graham Elliot? Hire hire southern belle Katie Lee? Do you hire celebrity chef Lorena Garcia? Hire celebrity chef Marcus Samuelsson? Do you hire celebrity chef Guy Fieri?
The important elements to securing a celebrity chef is:
Find out who their booking agent is or what celebrity chef speakers bureau you want to utilize such as our group Celebrity Chef Network.
Determine the booking fees or speaking prices for the individual celebrity chef.
Secure the list of things the celebrity chef will do once you hire them for you your event or appearance.
Let Celebrity Chef Network with our database of over 500 Celebrity Chefs from $10,000 to the best chefs in the world entertain, delight and dazzle your group, conference or event. When hiring a celebrity chef or negotiating directly with their booking agent, Celebrity Chef Network has two decades of experience servicing some of the largest companies in the world or emerging companies with great celebrity chef ideas. Call or email us right now so we can assist you in 5 days or 5 months, whenever your event is set to take place!
In conclusion, booking celebrity chefs for a celebrity chef event is as easy as 1, 2, 3!
E mail us: booking@celebritychefnetwork.com
Call us: (212) 335-1377
Let the experts at Celebrity Chef Network help you put on a world-class celebrity chef event!