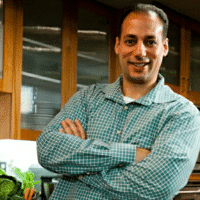 Joseph Ciminera
Does Virtual Events:
TV Show: Yes
Cookbook: Yes
Restaurant: No
Cuisine: American
Fee Range: $10,000 – $20,000

Instrgram Followers:

TikTok Followers:
Biography:
Hire Joseph Ciminera through Celebrity Chef Network. Booking a celebrity chef requires an expert team. Let the booking agents at Celebrity Chef Network help you hire the best one for your brand or event. To contact Celebrity Chef Network, call 212-410-9879 or email booking@celebritychefnetwork.com.
SHOWS: Eat at Joe's, Taste This T.V.!, Joseph plays with Food
BIO: Joseph Ciminera has a long list of creditable recognitions from his hard work and dedication in the kitchen. He has worked at Le Cirque, Les Celebrites, Le Petite Bijou and Carmines, and all have helped build Joseph's strong foundation. Joseph Ciminera has had numerous cooking shows including Joseph Plays with Food, Eat at Joe's and Taste This T.V.!  He began his training at the Five Star Five Diamond Hotel Venesia in Milan Italy under Master chef Vincenzo Provino. He made his rounds to work under Daniel Boulud, Christian Doulevere, Pierre Manor, Mike Depirito and Jean Louis Pallidan.
He is the youngest chef that has gone through the American Culinary Federation, has cooked for Presidents, Celebrities, Global Actor Awards, Mayors, Princes, and the James Beard House. Joseph Ciminera was awarded the Gross Bonnet award; as the youngest chef in the world being given this award. Joseph's current passion is working to fight against childhood obesity as spokesperson for Food for Kids. Joseph Ciminera is available for speaking engagements, cooking demonstrations, and corporate appearances.
ENDORSEMENTS: Food for Kids
BOOKS: In The Weeds, Joseph Ciminera's new American Cooking
WHO REPRESENTS JOSEPH CIMINERA: Celebrity Chef Joseph Ciminera can be hired for endorsements and events in roles such as culinary consultant, event planner, public speaker, autograph signings, cooking demonstrations, hosting, Mommy Blogger events, SMTS, public relation campaigns, team building events and corporate hospitality.
To hire Joseph Ciminera for an endorsement, personal appearances, or book signing contact the experts at Celebrity Chef Network at booking@celebritychefnetwork.com  or 212-410-9879.