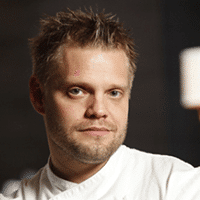 Lon Symensma
Does Virtual Events:
TV Show: No
Cookbook: No
Restaurant: Yes
Cuisine: Asian
Fee Range: Under $10,000

Instrgram Followers:

TikTok Followers:
Biography:
Hire Lon Symensma through Celebrity Chef Network. Booking a celebrity chef requires an expert team. Let the booking agents at Celebrity Chef Network help you hire the best one for your brand or event. To contact Celebrity Chef Network, call 212-410-9879 or email booking@celebritychefnetwork.com.
SHOWS: CBS, Martha Stewart, CBS
BIO: Lon Symensma was only 14 when he began working for a local diner when he found himself in love with the culinary world; the fast paced energy and demanding environment. Lon began competing in the national culinary circuit and when he was 19, joined Team USA at the 1996 Culinary Olympics in Berlin, Germany earning a silver medal. The next year, he was awarded the National Junior Chef Award.
This award boosted his confidence and he decided to pursue a career as a chef and enrolled in the Culinary Institute of America. After graduation, he traveled to France and spent time at two separate Michelin Starred restaurants, Roger Verge's Moulin Mougin and Jacques Chibois' La Bastide Saint Antonie. After France, Lon Symensma traveled to Italy and Spain, including San Sebastian's famous Arzak.
In 2001, he joined Chef Jean-Georges Vongerichten at his restaurant in New York City, and developed a passion for the bold and energetic characteristics of Asian ingredients. With the guidance of Lon's mentors, Jean-Georges and Gary Kunz, Lon spent 6 months traveling throughout South East Asia and China. While in Asia, Lon Symensma was allowed to partake in the opening of Jean-Gorges Shanghai and was given extensive training at the Royal Garden Hotel in Hong Kong and the five-star Datai resort in Malaysia.
Lon Symensa then returned back to the US as the opening sous chef at Spice Market, Jean-Georges' South East Asian restaurant which earned a three star review from the New York Times. After Lon left Spice Market, he opened Yumcha, a Chinese restaurant in Manhattan's West Village.
The launch of Yumcha and Lon's long list of achievements caught the eye of Stephen Starr, who offered Lon Symensma a position as Chef de Cuisine at Buddakan. Since the opening in 2006, Lon has been responsible for the creative development of the menu. The next year, he became executive chef of the New York Times two star restaurant and his passion for cooking grew to its highest level, "I enjoy developing new dishes that represent the crisp, vibrant flavors of Asian cuisine. Many are my own twists on classical dishes created in an effort to provide guests with an experience that is both exciting and familiar."
Lon Symensma is a frequent speaker on the Martha Stewart Radio program and has been seen on the CBS Early Show and New York 1. He is available for speaking engagements, hosting and cooking demonstrations.
APPEARANCES: CBS, Martha Stewart
WHO REPRESENTS LON SYMENSMA: Celebrity Chef Lon Symensma can be hired for endorsements and events in roles such as culinary consultant, event planner, public speaker, autograph signings, cooking demonstrations, hosting, Mommy Blogger events, SMTS, public relation campaigns, team building events and corporate hospitality.
To hire Lon Symensma for an endorsement, personal appearances, or book signing contact the experts at Celebrity Chef Network at booking@celebritychefnetwork.com  or 212-410-9879.