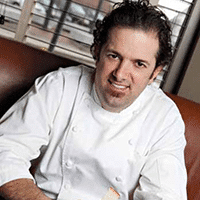 Tony Maws
Does Virtual Events:
TV Show: No
Cookbook: No
Restaurant: Yes
Cuisine: American
Fee Range: Under $10,000

Instrgram Followers:

TikTok Followers:
Biography:
Hire Tony Maws through Celebrity Chef Network. Booking a celebrity chef requires an expert team. Let the booking agents at Celebrity Chef Network help you hire the best one for your brand or event. To contact Celebrity Chef Network, call 212-410-9879 or email booking@celebritychefnetwork.com.
SPECIALTIES: Corporate Appearances, Endorsements, Speaking Engagements & Autograph Signings, Cooking demonstrations, Hosting, Mommy Blogger Events, SMTS, Public Relation Campaigns, Team Building Events and Corporate Hospitality
BIO: Tony Maws philosophy is that local, "seasonal and sustainably sourced ingredients are intrinsically better, and that these ingredients form the most significant part of what makes great food great." His commitment to this has made Tony a pioneer in the "lacavore" movement and in "Nose to Tail" cooking.
With limited space capabilities, word got out about The Craigie Street Bistrot and before long, Tony Maws' "slow-food" philosophy with ingredients from New England, and was named one of America's Top 10 New Chefs by Food & Wine magazine and Boston's Best Chef by Boston magazine. Tony Maws has been featured in Travel & Leisure magazine, Gourmet magazine, and the Boston Globe. His notoriety has grown to appearances on the Today Show and Fox News and has cooked at culinary events in Singapore and Aspen.
At Craigie on Main, Tony Maws has created an earthy yet creative with bold flavors menu that has been described as "refined rusticity." Craigie on Main eventually moved to a new, more spacious location and with it came even more international recognition for Tony's hands-on approach. Along with being the executive chef, he works every night as a line cook and is even his own wine director. Tony prides himself on once working every single restaurant job while growing up and though his culinary training at the University of Michigan. Tony has worked under local chefs Kenneth Oringer at Restaurant Clio and Steve Johnson at the Blue Room; Bernard Constantine at Larivore in Lyon, France; Roland Passot at La Folie, Wolfgang Puck at Postrio in San Francisco; and Mark Miller at the Coyote Café in Sante Fe. Tony is available for cooking demonstrations, speaking engagements and corporate hospitality.
APPEARANCES: Today Show, Fox News
WHO REPRESENTS TONY MAWS: Celebrity Chef Tony Maws can be hired for endorsements and events in roles such as culinary consultant, event planner, public speaker, autograph signings, cooking demonstrations, hosting, Mommy Blogger events, SMTS, public relation campaigns, team building events and corporate hospitality.
To hire Tony Maws for an endorsement, personal appearances, or book signing contact the experts at Celebrity Chef Network at booking@celebritychefnetwork.com  or 212-410-9879.