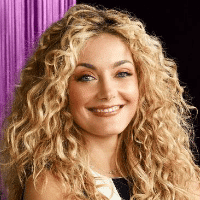 Waylynn Lucas
Does Virtual Events:
TV Show: Yes
Cookbook: No
Restaurant: No
Cuisine: Desserts and Pastry
Fee Range: $10,000 – $20,000

Instrgram Followers:

TikTok Followers:
Biography:
Baking in places such as Costa Rica and Los Angles, chef Waylynn Lucas possesses a wide set of culinary talents. Recently named to be a co-host on the show Restaurant Startup, Lucas has plenty of experience in the industry of restaurant management. After moving from Costa Rica, Lucas secured a job as the Executive Pastry Chef of SLS Hotels Beverly Hills, as well as the Patisserie at the four-star Bazaar by José Andrés. Lucas began cultivating her skill as she worked closely with Andrés to eventually discover her own unique pastry design and craft, working with liquid nitrogen and spherification techniques to cultivate her expertise. She even received her first four-star review while working at Bazaar, with a Los Angeles Times four-star rating following her to Patina shortly after she became the Executive Pastry Chef there. Before working at Patina, Lucas also refurbished the dessert menu at the Penthouse Restaurant at the Huntley Hotel while she worked as its Executive Pastry Chef.
Transitioning from an Executive Chef to also becoming a restaurant owner, Lucas debuted her restaurant Fonuts in 2011. The eatery offers a different spin on a traditional donut shop, where she bakes rather than fries, and offers a wide variety of vegan and gluten-free options. Expanding her realm of expertise even wider, Lucas appeared in the Bravo show Eat, Drink, Love in 2013, which followed the lives of Lucas and four other women in the largely male dominated culinary industry. Moving forward in the television sphere, Lucas is also now a co-host on the show Restaurant Startup, which follows contestants as the hosts help them to temporarily launch their dream restaurant. Lucas will be one of the investors who will help the contestants open a provisional restaurant, and then after the practice run, decide if she wants to invest in it and help the contests launch their vision. The show with its new co-host Lucas premiered in July, 2014.
Cooking demonstrations, endorsements, personal appearances, PR campaigns, speaking engagements, hire, book, we represent, contact, find celebrities, chefs and agents for Waylynn Lucas. If you want to find the representation, PR firm, marketing company, corporate consulting, speaking agent, to book or hire Waylynn Lucas, Celebrity Chef Network is the agency of corporate consulting for your program. Our booking agents are the best in the business for consulting companies, agencies and universities in finding fees, availability and interest for celebrity chefs like Waylynn Lucas for any type of event, appearance, speaking engagement, endorsement, corporate event, motivational speech, PR campaigns, etc. Call Celebrity Chef Network at 212-410-9879 or email booking@celebritychefnetwork.com.  Our booking agents are here to help you hire your Celebrity Chef now.