Why are they trending you might ask? Let the experts at Celebrity Chef Network break down Who's Hot and find out why these Celebrity Chef Speakers are making headlines.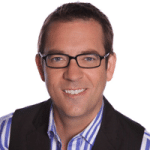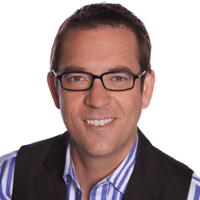 Ted Allen: When it comes to finding a restaurant with classic American eats, you usually don't have to search too long. But which one keeps you coming back? Celebrity Chef Speaker and Food Network Host Ted Allen will take you to these diamond in the rough, mouthwatering hotspots in his all-new Food Network series Best. Ever. premiering in January. Ted is an award winning author, editor, and host on several hit food competition series that will certainly make your next corporate event the Best. Ever.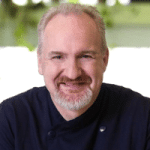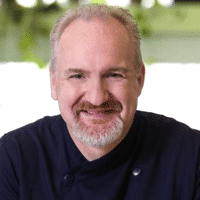 Art Smith: Celebrity Chef Speaker and well-respected Humanitarian Art Smith loves bringing people together through food. From December 12-14, will prepare an amazing feast for celebrity and amateur golfers at the Brian Gay Invitational. The event will raise funds for Florida Hospital for Children, which is right up Art's ally. He books a number of celebrity chef speaking engagements each year but always makes time to collaborate with important charity campaigns. Art has received some of the highest honors within the culinary world and would make a great candidate to host your next event or cooking demonstration.
Damaris Phillips: Just over a year ago, Celebrity Chef Speaker Damaris Phillips became the winner of Next Food Network Star Season 9 and premiered her brand-new series, Southern at Heart. Now, this Kentucky native is dishing out her third season of the hit television show and she is showing no signs of stopping! Damaris is passionate about her large family, matchmaking ingredients in the kitchen, and of course, anything southern. If you want some good ole' southern hospitality at your next event, Damaris is your gal!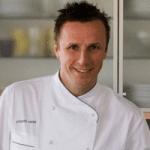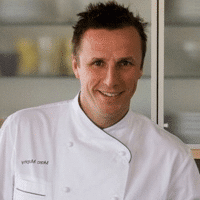 Marc Murphy:  FarmVille, a popular Facebook application is bridging the gap between the virtual and reality world with the launch of the FarmVille to Table Recipe Book! With the help of Celebrity Chef Speaker Marc Murphy, this digital recipe book allows FarmVille players to bring the game's farm-to-table focus into their own kitchen. Marc is a regular judge on Chopped and has made numerous celebrity chef appearances on The Martha Stewart Show, Hot Chefs, and The Rachael Ray Show to name a few. Whatever your next event may be, Marc is sure to bring you his fresh perspectives to the table.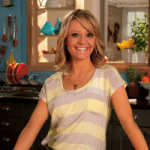 Kelsey Nixon: Endearing family meals shared during the holidays and other family celebrations are some of the most special moments in our lives. Yet families with members in the military often miss out because their loved ones are serving our country. With the help of Celebrity Chef Speaker Kelsey, Homewood Suites and the USO recently kicked off their Every Moment Counts campaign with amazing food to recreate those memories lost when a loved one is deployed. If you are worried about high celebrity chef fees, Kelsey is an affordable option for hire whose warm personality will hit the spot, just like her signature dishes!
Daphne Brogdon: Daphne Brogdon is a Celebrity Chef Speaker that prefers to serve her dinner dishes with a side of humor! This blogger, standup comedian, and mother of two will take on traditional family meals in her all-new Food Network series Daphne Dishes premiering the first week of January. All Celebrity Chef Speakers come with their own set of unique attributes and character traits that make their live demonstrations special. Celebrity Chef Daphne can deliver an incredible cooking demonstration seasoned with laughs for any organization!
Michael Symon: Need one word to describe renowned Celebrity Chef Speaker Michael Symon's recent celebrity chef appearance at the Fabulous Food Show in Cleveland? Eggcellent! The Celebrity Chef Michael Symon hit the main stage with a flour toss a la his fellow Cleveland native LeBron James and demonstrated some simple and tasty egg dishes. As headliner of the show, Michael is the first Clevelander that has received this honor. This Celebrity Chef is ending his 2014 with a bang and will continue to be one of the most booked celebrity chefs for appearances in the new year.
Tyler Florence: This year Celebrity Chef Speaker Tyler welcomed the whole world into his test kitchen with a new cookbook full of signature dishes. Now his test kitchen will be moving to a new location inside William-Sonoma stores as the Celebrity Chef recently signed a partnership to help the retailer develop new concepts and products. The company will also roll out web-based programs centering around the exciting culinary master and his tips, recipes and technique videos. If you are looking to hire a famous chef, Tyler is proving that longevity in the spotlight is easy as pie!
Duff Goldman: Celebrity Chef Speaker Duff Goldman officially has "bagging rights" as the host of the 2015 National Grocers Association Best Bagger Championship. Around thirty baggers will compete for the title this year and judged by speed of bagging, proper bag building technique as well as style and appearance. There's no doubt Duff's creativity and energetic personality will have people bagging for more! He not only pushes the boundaries of what a cake could be, but his hit show "Ace of Cakes" is recognized as one of the longest running reality show in history to feature the same cast! Judging by the loyalty of his viewers, you can never have enough Duff!
Melissa d'Arabian: Who doesn't want to feel good about what they are eating, feeding their families, and serving guests without breaking the bank? Celebrity Chef Speaker Melissa d'Arabian proves that healthy eating can be easy, affordable, and achievable in her new cookbook, Supermarket Healthy: Recipes and Know-How for Eating Well. Melissa is a television host, best-selling author, writer and guest speaker. With her wide range of experience, there is no doubt she knows the perfect recipe for your next event.
Call Celebrity Chef Network at 212-410-9879 or email booking@celebritychefnetwork.com.  Our booking agents are here to help you hire your Celebrity Chef Speaker now!