Why are they trending you might ask? Let Celebrity Chef Network break down why these Celebrity Chef Speakers are being hired for celebrity chef appearances.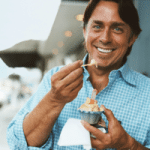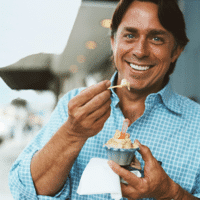 John Besh: John Besh brought that creole flavor to 2014! Food & Wine magazine named the New Orleans native 1 of the Top 10 Best New Chefs in America and we couldn't agree more. John partnered with longtime friend Chef Aaron Sanchez to open the restaurant Johnny Sanchez and also landed the role as co-host on Spike TV's Hungry Investors alongside Tiffany Derry. John ended the year with a bang as he was announced the food editor at House Beautiful magazine.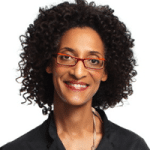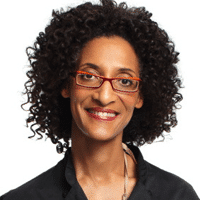 Carla Hall: Nashville's favorite Celebrity Chef Speaker was quite a hoot this year! Not only did she manage to use the crowd-funding site Kickstarter to open up her first restaurant, the co-host of the popular hit series The Chew released her newest cookbook titled Carla's Comfort Foods: Favorite Dishes From Around the World. Carla also made her way across the country hosting a number of foodie events such as the Meijer LPGA Celebrity Chef Cookoff and the 47th Pillsbury Bake-Off Contest.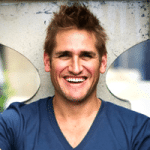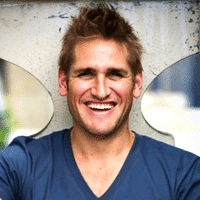 Curtis Stone: The most talked about Celebrity Chef Speaker in the industry this year was Curtis Stone. In February, he opened his first restaurant Maude in Beverly Hills and turned up the heat as co-host of Top Chef Duels. His best news of the year came in September when he welcomed a new baby boy to his growing family. Hire a celebrity chef like Curtis to dazzle your audience at an upcoming cooking demonstration or fundraiser.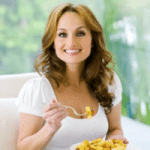 Giada De Laurentiis: Celebrity Chef Speaker Giada De Laurentiis and her big smile were the talk of the foodie world this year. She launched her very first restaurant, GIADA located under the neon lights of the tourist capital of the world, Las Vegas.With her creative ways of Italian cooking, Giada made the list for the Most Innovated Women in Food and Drinks alongside chefs Rachael Ray and Nancy Silverton.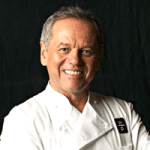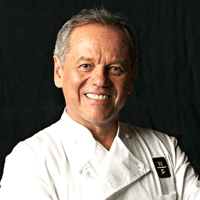 Wolfgang Puck: Known for pioneering the culinary on the Las Vegas strip, Wolfgang Puck broke new ground this year when he opened his first off-strip Vegas restaurant, Wolfgang Puck Bar & Grill. Trying to manage a restaurant empire can be challenging in itself, but throwing in countless appearances only heightens the mix. From cooking demonstrations to guest judging roles in culinary competitions, this beast dominated the year in his own right.
Buddy Valastro: Celebrity Speaker Buddy Valastro sure knows how to put the icing on the cake at your next cooking demonstration- literally! This year the Cake Boss expanded his empire of bakeries across the country and is certainly the most recognized pastry maker other than Dominque Ansel and Duff Goldman. He also created a new family legacy with the opening of his new restaurant Buddy V's, which was honored with a Silver State Award for Best Sunday Brunch.
Cat Cora: As the founder of Chefs for Humanity, much of Celebrity Chef Speaker Cat Cora's time spent outside of the kitchen involves helping others. This year Cat partnered with music icon Cher to fight hunger in America through Cher's 2014 U.S. tour and also encouraged others to follow their dreams in her new TV special, Making A Difference with Loukomi.
Roy Choi: Celebrity Chef Roy Choi cooked up quite a menu of new adventures in his career in 2014. Aside from new restaurants and a CNN web series, the Kogi King taught Jon Favreau a thing or two about cooking. Roy served as his mentor during the making of the film Chef, which eventually led to pop-ups and plans for a restaurant. Roy is laying the foundation for a new fast food revolution, creating a new kind of healthy fast food chain.
Robert Irvine: Nothing has been impossible this year for Celebrity Chef Robert Irvine! Robert traveled the country on his high-energy live cooking tour and celebrated the 100th episode of his series Restaurant Impossible. Next stop, the Pentagon! Celebrity Chef Speaker Robert will be opening up a new restaurant for government employees at the Pentagon in 2015.
Anne Burrell: Want to know who the worst cooks in America really are? Well Anne Burrell is certainly not one of them! However she is the host of Food Network's Worst Cooks in America. The show kicked off its 6th season this week. Guy Fieri isn't the only one that can pull off frosted blonde tips, let Anne Burrell bring the energy at your next event.