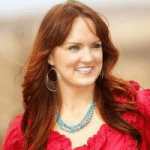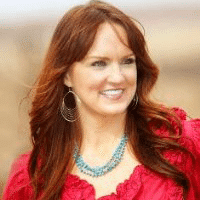 Ree Drummond: It's really hard to imagine the Food blogosphere without The Pioneer Woman. In the last 8 years, Celebrity Chef Ree Drummond has watched her career grow from the kitchen on her ranch in Oklahoma to the set of her own Food Network TV show and the pages of her own cookbooks. This weekend Chef Ree will travel to the heart of Kentucky for an exciting cooking demonstration at the annual Incredible Food Show.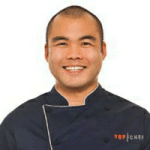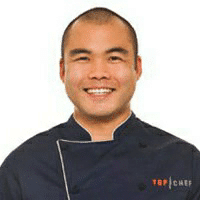 Paul Qui: Booking a Celebrity Chef can sometimes be a difficult process so why don't you let Celebrity Chef Speaker Paul Qui make the decision easy for you. Chef Paul dazzles in the kitchen, and inspires others when he gets the mic as a keynote speaker. He recently visited the Culinary Arts Career Conference hosted by the Austin Food & Wine Alliance where he delivered a message to over 600 high school culinary arts students. His heartfelt message urged audience members to accept failure as a means to get better and not as a deterrent to your goals.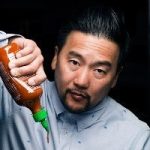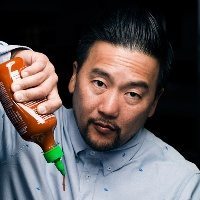 Roy Choi: In just a few short years, the Godfather of the food truck movement went from slinging tacos on the streets of L.A. to establishing signature restaurants, writing a memoir cookbook, and changing the way Americans consume their lunch. Roy was charged with creating all the yummy food in Jon Favreau's new film Chef released in May. With the success of the movie has come an itch to create a signature restaurant based on the film and both Celebrity Chef Roy and Favreau have confirmed they are looking into it!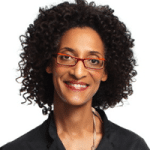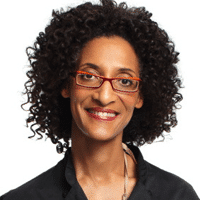 Carla Hall: Northerners and Southerners don't agree on much when it comes to things like traffic laws or presidents, but one thing we can all agree on is the mouth-watering happiness that comes from a good plate of hot chicken. Top Chef Carla Hall has started a Kickstarter campaign to bring the taste of good southern hot chicken to New York with the creation of her own restaurant, Carla Hall's Southern Kitchen. The co-host of The Chew has always made guests feel at home during her cooking demos and celebrity chef appearances. If her restaurant turns out to be an extension of her humble, down-home personality, New Yorkers just got real lucky.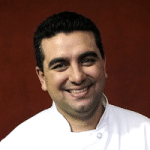 Buddy Valastro: As a fourth generation baker, creating miraculous cakes bonds Buddy Valastro with his extended Italian family legacy. Buddy V's Ristorante was recently honored with a Silver State Award for Best Sunday Brunch. Celebrity Chef Buddy has more than good cakes in his repertoire and he continues to build his reputation in the culinary industry outside of his TLC success with Celebrity Chef appearances.
Joey Altman: Those working in the Los Angeles and San Francisco are most likely familiar with EAT Club and their popular lunch delivery service. This week the service announced they have connected countertops with local Celebrity Chef Joey Altman to deliver top of the line meals to the city's fine businessmen and women. Many may recognize Chef Joey from his James Beard Award-winning TV show Bay Café and his cooking demonstrations introduce audiences to the concept of a "Harmony of Flavors."
Cindi Avila: This Green Goddess is sure to ripen the market for an emerging vegetable brand called Veggie Patch. Celebrity Chef Cindi is a former contestant on the Food Network series Chopped and is a former winner of TLC's exciting cooking competition series Dinner Takes All. As a celebrated vegetarian chef, Veggie Patch couldn't have found a better spokesperson for their upcoming marketing campaigns.
Paula Deen: Her new online network empire has only just begun and the queen of southern cuisine is truly back in action. In the coming months she will partner with comedian and TV personality Steve Harvey to share her culinary secrets with the boys attending Steve Harvey's Mentoring Camp. It might have been a bumpy ride, but it looks like this famous celebrity chef is back in the saddle again and ready for a slew of celebrity chef appearances.
Melissa d' Arabian: Trust us when we say Celebrity Chef Network will always keep a bird's eye view of what's going on in the culinary industry. Celebrity Chef Speaker Melissa d'Arabian partnered with Bird's Eye Vegetables for a new campaign to spruce up the plate of picky eaters. Bird's Eye and Chef Melissa will provide parents with recipes to get their kids to eat more veggies. The mother of four knows a thing or two about picky eaters and provides the brand with a great face for their new Bird's Eye Recipe Ready line.
Jacques Pepin: The international man of little mystery with over 20 published cookbooks and a list of Emmy Award-winning TV shows under his apron will set sail next summer in the Mediterranean to host a special 10-day cruise for foodies. Renowned Celebrity Chef Jacques will headline the Oceania Cruise line sailing from Lisbon to Rome. The trip will help the culinary personality celebrate his 80th birthday and will include cooking demonstrations, menus full of signature dishes and book signings for the passengers aboard.
If you are interested in any of our Top 10 Trending Celebrity Chefs and would like more information on celebrity chef appearances, cooking demonstrations, endorsements, appearances, and more, please contact Celebrity Chef Network today by completing our contact form, by email: booking@celebritychefnetwork.com, or call us at (212)410-9879 today.