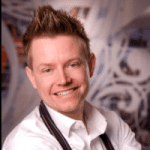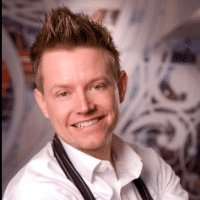 Richard Blais: Celebrity Chef Richard Blais is no stranger to wowing food connoisseurs since his season 8 win on Top Chef: All-Stars, but now he's taking on his toughest critic yet: the Fancy Feast Cat! That's right, as the new celebrity spokesperson for Fancy Feast Broths Richard is featured in a clever new video spot wowing his new furry, four-legged critic with the new line of Broths. Richard was also the host of the Fancy Feast Broths launch party in NYC at the Tasting Table Test Kitchen. This celebrity chef knows all about attention to detail to construct the perfect recipe and he becomes the first celebrity chef personality to be utilized as a spokesperson in the animal food industry.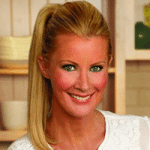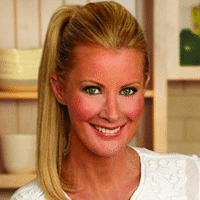 Sandra Lee: This Emmy award-winner sure can light up a room! The beautiful Food Network personality and author hosted the Junior Chef Academy in partnership with LG to bring families together for a night full of fun family activities to help launch LG's new line of Door-in-Door refrigerators. The L.A. community was treated to a number of different cooking activities for the kids and got the chance to listen to Sandra talk about her partnership with LG and their important work with Share Our Strength's No Kid Hungry campaign. Sandra was hands-on and in the mix all night with the guests and proved to be the ideal interactive host for the corporate event.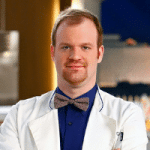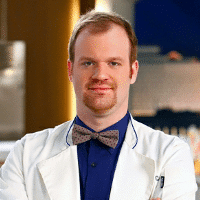 Ash Fulk: Come sail away, come sail away, come sail away with Ash! Cue The Styx, celebrity chef and Top Chef: Las Vegas contestant Ash Fulk is sailing away to Bermuda on Sunday as a part of the Top Chef at Sea Celebrity Cruise lines. A total of 4 separate cruises will hit the high seas in the next few months and the first voyage with Ash will also feature fellow Top Chefs Spike Mendelsohn and Angelo Sosa. Cruise guests will have the opportunity to interact with the chefs, watch live cooking demonstrations and actually get to sample the dishes created by these amazing celebrity chefs. Bon voyage!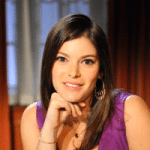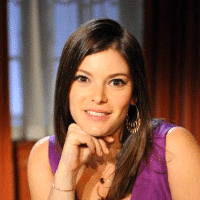 Gail Simmons: One of the greatest aspects of the LPGA Tour is there inclusions of incredible community events at each tournament that enhance the experience for everyone involved. When the LPGA ladies head to Grand Rapids next month for the Meijer LPGA Classic, patrons will have the chance to catch celebrity chef Gail Simmons competing against renowned chefs Cat Cora and Carla Hall at the LPGA Celebrity Chef Cookoff presented by Kraft. The event will raise funds to benefit the Meijer Simply Give program and celebrity chefs can often be the perfect addition to any major event. Good sustenance= happy patrons!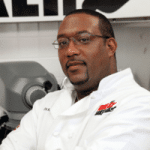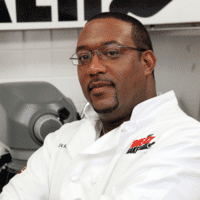 Dana Herbert: These days life is pretty sweet for Delaware's favorite sugar daddy. In 2011, Dana won the 1st season of TLC's Next Great Baker hosted by THE Cake Boss Buddy Valastro and went to work learning under the tutelage of the pastry world's most recognized celebrity personality. Flash forward 3 years and now Dana is moving his signature bakery, Desserts by Dana, to a new location in Newark, Delaware and will expand his business to include over-the-counter treats in addition to accepting orders for major events. Dana has developed a large following since the TV show and his genuinely light-hearted personality adds a great element to any event or appearance.
Jen Carroll: When you're the go-to closer for one of the culinary industry's biggest names, there's a good chance you know a thing or two about good eats. Top Chef alum Jennifer Carroll has skipped town for the beaches of Bermuda to run the kitchen at Marcus Samuelsson's HP Kitchen pop-up restaurant located in The Fairmont Hamilton Princess Hotel and Resort. The pop-up restaurant has been open since June and is a dry run for an the actual restaurant Marcus plans to open in the near future. Jennifer has been flown in for the last few weeks before the restaurant's closing on August 3rd with an opportunity to put her own unique culinary creations on display with the support of an industry leading chef.
Sunny Anderson: As an army brat and former member of the U.S. Air Force, celebrity chef Sunny Anderson has reserved a special place in her heart for the country's armed forces. Recently she has partnered with the Propane Education & Research Council for the Grilling for Heroes campaign, a campaign aiming to acknowledge and support our nation's veterans and raise awareness about safe propane grilling. This campaign is the perfect opportunity for Sunny to become involved with a cause that means so much to her and allows her to use her prowess as a celebrity chef to positively influence and touch the lives of others.
David Burke: It's true that all celebrity chefs aren't necessarily cut from the same cloth, but the rush to open new signature restaurants will never change. NYC's Archer Hotel plays host to one of the city's most exciting new restaurants from David Burke called Fabrick. The name is a nod to its location in the Garment district, the restaurant introduces a new, unique take on American fare and is quickly become locals' new go-to lunch spot. David is enjoying quite a full plate now including work as a celebrity chef consultant for the Holland America Line Culinary Council and his 9 successful restaurant ventures set him apart from other industry veterans.
Tiffani Faison: Many foodies can still remember Tiffani's contagious joy for life and the impressive performance she delivered in the very 1st season of the Emmy award-winning series Top Chef, and now her first restaurant Sweet Cheeks Q has quickly become a fan-favorite of Boston's Fenway district. The new queen of BBQ is gearing up to make her return to Food Network on the new season of Top Chef Duels premiering August 6th that will also feature other former contestants including Kristin Kish, Mike Isabella and Kevin Gillespie.
Jean-Georges Vongerichten: His global reach is vast and his signature dishes fill the stomachs of diners at his restaurants around the world. This widely famous celebrity chef will make an appearance as the host of the Hootenanny! Fundraiser Dinner this Saturday at the Friends of Farmer the Festival in the Hudson Valley. The farm-to-table dinner raises money for the FarmOn! Foundation and highlights fresh local ingredients from within a 40 mile radius.
If you are interested in any of our Top 10 Trending and would like to hire a famous chef for cooking demonstrations, endorsements, appearances, and more, please contact Celebrity Chef Network today by completing our contact form, by email: booking@celebritychefnetwork.com, or call us at 212-410-9879 today.