Why are they trending you might ask? Let the experts at Celebrity Chef Network break down Who's Hot and find out why these celebrity chefs are making headlines.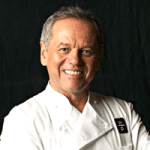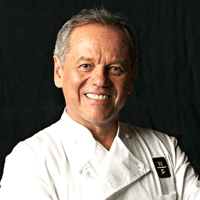 Wolfgang Puck: Wolfgang Puck shows no signs of slowing down, his culinary skills aging like a fine wine. The chef will be opening his second restaurant in Dubai in the coming year! Celebrity Chef Wolfgang pioneered the culinary movement on the Las Vegas strip and he is leading the charge for celebrity chef ventures in Dubai as well. How does he do it? Consult his latest cookbook Wolfgang Puck Makes It Healthy: Delicious Recipes and Easy Exercises for a Better Life and you just might find out! This seasoned culinary vet is the perfect guest for your future corporate event or cooking demonstration.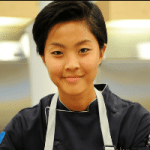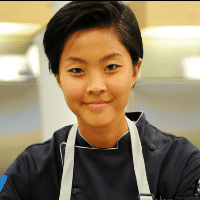 Kristen Kish: Top Chef Alum Kristen Kish has wasted no time in dishing out positivity outside of the kitchen! She was the star of the Asian Counseling and Referral Service Benefit Gala this past week, providing a special appearance and cooking demonstration. This fall you can find Celebrity Chef Speaker Kristen abroad as a part of the Top Chef at Sea cruise tours where she is overjoyed to meet all of her fans as well as teach them a thing or two in the kitchen. Kristen is the queen of celebrity chef appearances you won't regret an evening with this Top Chef!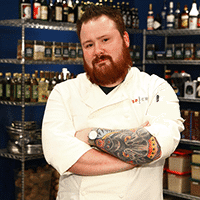 Kevin Gillespie: His signature red beard precedes him, but it's his culinary imagination that can truly wow your audience. Celebrity Chef Speaker Kevin will make an appearance at the Savannah Food & Wine Festival this week. Along with several other Celebrity Chefs, Kevin will prepare a multi-course meal at a dinner benefitting the James Beard Foundation. Quality food and quality entertainment, Kevin Gillespie is the right choice for your next cooking demonstration or fundraiser.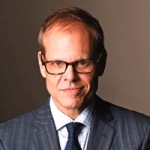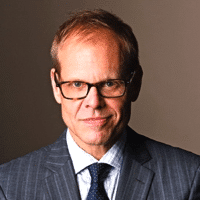 Alton Brown: Chef Alton Brown has developed quite the knack for seamlessly mixing cooking and comedy into his live shows. His past TV series experience reflect his quirky sense of humor and spurts of random facts about food you've probably never even heard of.  Celebrity Chef Speaker Alton's current endeavor includes a live show full of kooky antics, live music and food experiments. The entertaining chef has now extended his live tour several more weeks and it's been noted that he loves to hang around the cities with the locals! If you won't have the chance to catch him on his live tour, don't miss the chance to book this entertaining Celebrity Chef for your next event.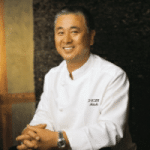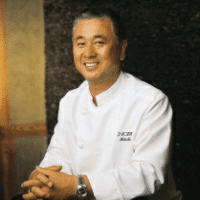 Nobuyuki Matsuhisa: This Celebrity Chef might be the only Celebrity Chef personality ever to be shouted out in a hip-hop song thanks to his impeccable culinary prowess and hip-hop artist Drake. But Drake is on to something; Celebrity Chef Nobu will take his conquest of fusion cuisine a step further with a new hotel and restaurant in Asia. His global reach is mind-blowing, but once you try one of his signature dishes you know why he has become such a popular culinary figure.
Marcela Valladolid: So you want to hire a famous chef who is going to make you feel like a 5-star cook yourself? Celebrity Chef Speaker Marcela Valladolid is your gal. Marcela is the star of Food Networks Mexican Made Easy and has recently teamed up with Safeway supermarket to create a line of easy to-go dishes. Marcela is very personable and this great quality can turn any cooking demonstration or event into a deliciously good time!
Katsuya Fukushima: Katsuya Fukushima knows his way around the kitchen. Katsuya has been recognized by Bon Appetite magazine as the pioneer of "molecular gastronomy," the technique that combines science and cooking. He is also the co-owner of a renowned Japanese gastro-pub in Washington D.C. Several weeks ago he visited the campus of William & Mary to speak with students and provide cooking demonstrations. Celebrity Chef Speaker Katsuya's has changed the way we look at the preparation of food and your audience would certainly learn from this talented chef!
Jose Garces: He may be from Chicago, but it appears this Celebrity Chef knows a thing or two about southern hospitality! This fall Jose welcomed the Bucks Country Opportunity Council into his home to celebrate their 50th anniversary. The party was at his 40-acre farm in Bucks County, PA. Jose purchased this farm so that he could grow and cultivate his own produce to ensure that all of his ingredients are as fresh as possible. Jose is the perfect down-to-earth celebrity guest speaker who understands the importance of using only the freshest of ingredients.
Darren McGrady: Darren McGrady aka the Royal Chef, served under Queen Elizabeth II, Diana, Princess of Wales and her two youngsters, Princes' William and Harry for fifteen years and has cooked for a number of U.S. Presidents during his career. That in itself seems like quite the accomplishment, but it doesn't stop there for Darren. A delightful cooking demonstration host and keynote speaker, Celebrity Chef Darren now spends his time appearing across the United States. Hire the Royal Chef today to hear stories about his time with the Royal Family and his incredible repertoire of recipes.
Richard Blais: The tables have turned for wildly popular Celebrity Chef Richard Blais. Once a Top Chef runner-up and later champion, Richard has found a new seat on the other site of the table as a judge on Top Chef: Boston. He is also the new host of Food Network's Hungry Games. Richard has set the culinary world "ablais" in the past year with new career opportunities and his classic American cuisine is on the tip of every foodie's taste buds!