Why are they trending you might ask? Let the experts at Celebrity Chef Network break down Who's Hot and find out why these celebrity chefs are making headlines.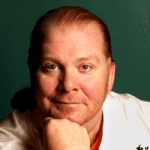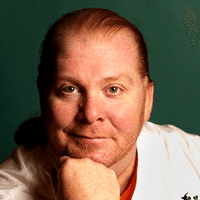 Mario Batali: The Chew co-host and Celebrity Chef Speaker Mario Batali may never ditch those signature orange Crocs, but he is up with the times in the kitchen! At the beginning of October he released his new cookbook America: Farm to Table, celebrating the hard work, integrity and pride farmers put into delivering high quality ingredients to our tables. Mario has praised the farm to table movement and this cookbook will certainly change the way Americans think about the ingredients in their kitchen.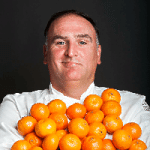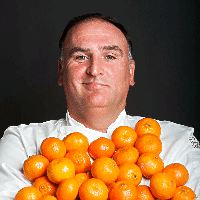 Jose Andres: Jose Andres, the man credited with introducing Americans to both innovative and traditional Spanish cooking, recently received high praise from President Obama. The President recognized Jose as "the quintessential American success story" during a recent fundraiser at his D.C. restaurant, Zaytinya. Jose's passion for his craft and outgoing personality have made him a hit at past corporate events, fundraisers and cooking demonstrations.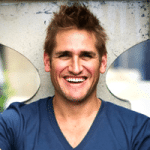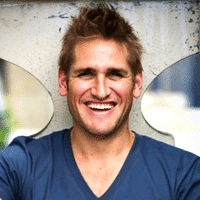 Curtis Stone: With the opening of Curtis Stone's new restaurant Maude in February, the former host of Top Chef Masters and Take Home Chef is showing the world he is more than just a killer TV host. Maude recently garnered high praise as the Best New Restaurant in Los Angeles according to LA Weekly. Celebrity Chef Speaker Curtis has employed a unique concept and focuses on one featured ingredient each month in accordance to season. It sure does look like Mother Nature is working in his favor!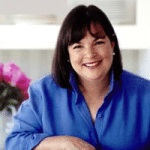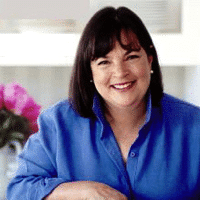 Ina Garten: Whether it's making dinner on a chaotic weeknight or hosting a party, Ina Garten has provided foodies with many amazing recipes in her new cookbook, Make it Ahead. This famous chef and TV personality has focused on delivering a cookbook full of meals that can be made ahead of time and stored for de-thawing later as needed. For those looking to hire a celebrity chef that can equip the everyday cook with an arsenal of clever kitchen tricks, hire famous chef Ina Garten for your next event.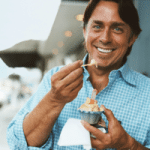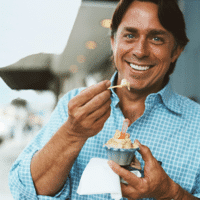 John Besh: Fresh off the grand opening of his new joint New Orleans restaurant with fellow celebrity chef Aaron Sanchez, John is joining forces with the American Association of Orthodontics to save your sweet tooth! The famous chef and TV personality has set out to provide the public with healthy alternatives during this candy-ridden month of October. The publicity of his new show Hungry Investors and now the new restaurant continue to open up new opportunities for the New Orleans native.
Lorena Garcia: Latin flavors know no bounds thanks in part to the influence of celebrity chef Lorena Garcia. This month she has agreed to partner with The Pork Checkoff to create a Hispanic marketing campaign complete with tips and pork prep video demonstrations. Celebrity chef Lorena has separated herself as a leader in Latin cuisine and can bring that special Latin kick to your next event or cooking demonstration.
Aarti Sequeira: Your parents always told you not to play with your food but celebrity chef Aarti Sequeira is out to prove otherwise in her new cookbook Aarti Paarti: An American Kitchen with an Indian Soul. Aarti surely was the life of the party on season 6 of The Next Food Network Star with her creative mix of Indian and American dishes and a spunky attitude to boot. Her influence as a blogger and Food Network personality make her a great option to host your next cooking demonstration or fundraiser!
Andrew Zimmern: This Travel Channel personality and celebrity chef has made it a mission to find the world's most unique tastes on his show Bizarre Foods: Delicious Destinations, a spin-off of his hit series Bizarre Foods America. Andrew is a 2-time James Beard Award winning TV personality, chef and contributing editor for several well-known national and international publications. He has proved himself as a jack of all trades in the culinary industry, ready to rock the stage at your next event.
Cat Cora: This Iron Chef has achieved goals beyond her wildest dreams and now she is on a mission to encourage others to follow their own dreams in her new TV special, Making A Difference With Loukoumi. During her career, Cat has received high praises for her work outside her Food Network duties including working with Michelle Obama and her Let's Move and Chefs Move initiatives.
Marcus Samuelsson: Ever wished you could sit at Marcus Samuelsson's dinner table for a home-cooked meal? Well, you almost can. His latest project, Marcus Off Duty: The Recipes I Cook at Home, is a cookbook consisting of his at-home recipes inspired by his travels around the world. He continues to add to his plate of accomplishments in the culinary industry and has a storybook of experiences to share with your audience.