Why are they trending you might ask?
Let the Celebrity Chef Network Experts break down Who's Hot and find out why these Headliners are making Headlines.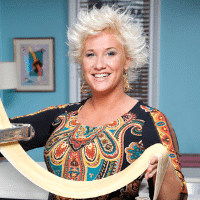 ANNE BURRELL: Who said Guy Fieri is the only one who can rock the spiky, blonde hair look? With her pumped-up personality and impressive resume, it's no secret as to why Anne Burrell has experienced such great success with Food Network. Aside from her own series 'Secrets of Restaurant Chef,' Burrell also stars on 'Chef Wanted,' ' Worst Cooks in America,' and  'Next Iron Chef: Super Chefs.'  Battling alongside Mario Batali as his sous chef on Iron Chef America, Burrell proves that you don't need orange crocs to become a Food Network staple.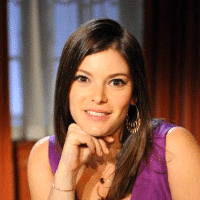 GAIL SIMMONS: She's more than a professional chef, she is a professional eater! Or so she claims. As a trained culinary expert and food writer, Gail Simmons has been a judge on Top Chef since day one of its creation. This year marks Gail and Tom Colicchio's tenth season of the series. It is safe to say they have officially been crowned Top Chef Royalty.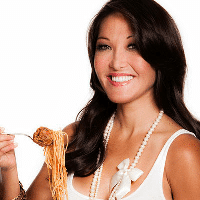 CANDICE KUMAI: With all the good food in New York City, how does this bitch stay so skinny? Well, if the author of 'The Skinny Bitch' Cookbook is overweight… seems a tad contradictory, don't ya think? Not only is this former Lifetime host and 'Iron Chef America' judge sweeter than honey, but she helps her female and male audiences cut back on the carbs, lose weight and eat healthier. As a contributing editor for Shape Magazine and Men's Fitness Magazine, men and women turn to Candice for ways to get their beach bodies all prepped and ready for summer.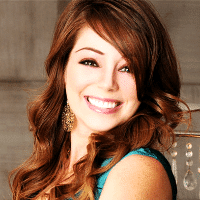 MARCELA VALLADOLID: As a culinary globetrotter, this Tijuana native has been country-hopping ever since her first start at the Los Angeles Culinary Institute. Marcela was then trained in Paris, ran a catering company in Mexico, became a food editor for Bon Appetit magazine in New York and somehow managed to wind up in Martha Stewart's kitchen. No, seriously. She was chosen as a contestant for The Apprentice: Martha Stewart alongside Bethenny Frankel. And now, you can find her on the Food Network set of 'Mexican Made Easy.'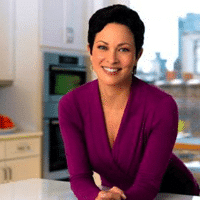 ELLIE KRIEGER: Who said 'delicious can't be healthy?' As a registered dietician and the head of the nutrition education initiative for First Lady Michelle Obama's 'Let's Move' Campaign, you certainly won't find any deep fried, sugar coated dishes in this gal's cookbooks, but that doesn't mean she skimps out on the culinary goods. Ellie proves that nixing the fat and unnecessary calories does not compromise the taste and flavor. If you have any friends or family going for the healthy-eating New Year's Resolution, make sure to send them Ellie's way!
GIADA DE LAURENTIIS: Ciao Bella! We just can't help but love this Emmy-award winning Italian beauty with her eloquent demeanor and contagious smile- not to mention her recipes that always seem to call for nutella! From her five Food Network shows to her multiple cookbooks to even her product lines at Target, take look around… Giada is everywhere and we hope she never leaves!
CAT CORA: As the first and only female Iron Chef, Cat definitely is a female trendsetter in the culinary world. She proved that women can not only hack it with the big boys in the kitchen, but they can dominate the competition. Most recently she launched her latest restaurant in Singapore at the Resorts World Sentosa. Oh and did we mention diners sit smack dab in the middle of the world's largest oceanarium? Table for four please!
AMANDA FREITAG: Honesty is the best policy… especially if you are Amanda Freitag on the set of Food Network's 'Chopped.'  She may be truthful, but hey, atleast she is polite and let's face it, she is a far, far cry from the King of Blunt, Gordon Ramsay. Aside from her permanent home at the judges table, Amanda has competed on 'Iron Chef' and 'The Next Iron Chef' losing to her fellow judge, Alexandra Guarnaschelli. Now, with a new restaurant in NYC in the works, she will go toe to toe with Guarnaschelli one more time.
ALEXANDRA GUARNASCHELLI: Since we are already talking about her, we might as well just go all in right now. Even though she is a fierce competitor in the kitchen, Alex is also a devoted mom, successful restaurateur and a Food Network host and judge herself.  Working under and next to great chefs such as Daniel Boulud and Larry Forgione, Guarneschelli definitely learned from the best and has the chops to survive in this competitive industry. Power to the she!
AARTI SEQUEIRA: Many chefs owe a big 'THANK YOU' to the producers and creators of 'The Next Food Network Star.' Talents such as Guy Fieri, Melissa D'Arabian, Jeff Mauro and Season 6's Winner, Aarti Sequeira all sky-rocketed their careers after they took home the win. Aarti was just a dedicated foodie and journalist, until this show changed her life. Now she is a main player on the Food Network line-up with her series 'Aarti Party' where she brings her beloved Indian flavors to everyday dishes. Bring on the Party!
If you are interested in booking any of our Top 10 Celebrity Chefs or to hire a celebrity chef for cooking demonstrations, endorsements, appearances, and more, please contact Celebrity Chef Network today by completing our contact form or emailing us at booking@celebritychefnetwork.com.