Why are they trending you might ask? Let the experts at Celebrity Chef Network break down Who's Hot and find out why these celebrity chefs are making headlines.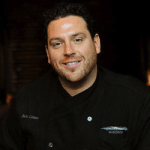 Scott Conant: What happens when you mix the correct ingredients and people who matter most to you? If your answer is Scott Conant, then you are correct. Recently, Scott partnered with Infinity for their "People Who Matter Campaign" and it seems to be another recipe for success. Scott is one of New York's most respected chefs and of Italian cuisine. But despite his achievements as a chef, restaurateur, and cookbook author, staying connected to his loved ones is Scott's ultimate goal.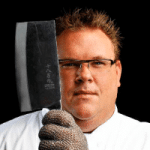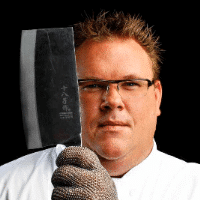 Chris Shepherd: Chef Chris Shepherd knows Houston like the back of his hand. In fact, he knows it so well, that his restaurant Underbelly was heavily influenced by some of Houston's largest immigrant populations and serves food of locals who live in neighborhoods that most people have never seen. Chris recently won the city's first James Beard Award for Best Chef Southwest in 22 years and has been a ruthless supporter making media appearances in print and on screen. Chris is known for his outgoing personality and enjoys interacting with people, which is why he would make the perfect chef for your next event!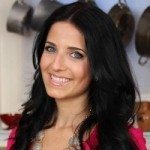 Laura Vitale: YouTube and Internet sensation Laura Vitale has brought her take on American meals to television. Laura's blend of easy but attractive recipes and girl next-door charm will make for many meals people around the nation will admire. With her new series, "Simply Laura" featured on Cooking Channel, her goal is to show how much joy you can have just by sharing simple feasts with your friends. Book Laura for your next event and this rising star is sure to make your next event a blast.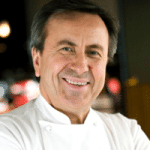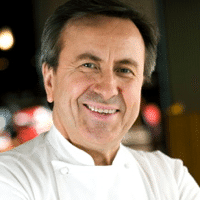 Daniel Boulud: Just when you think Daniel Boulud has done it all, he comes back with something even more impressive. For the first time ever, James Beard Award-winning chefs combined their talents at Taste America for a "Night of Culinary Stars." Chef Daniel was among this culinary collaboration and featured a variety of flavors that varied from coast to coast. Daniel has mastered the dining scene and is considered one of America's leading culinary experts. With his talent, sense of hospitality and passion for cooking, he is truly a vivid image of a person that continuously highlights the art and science of cooking, which ultimately guides him in everything he does.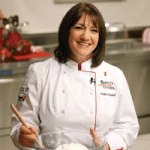 Gale Gand: When Gale Gand isn't doing stand up comedy and Julia Child impressions, she is having sweet success as a nationally acclaimed pastry chef, cookbook author, restaurateur, television personality and mother. Not only was this funny gal recently inducted into the Chicago Culinary Museum and Chefs Hall of Fame as "Pastry Chef of the Year", her latest restaurant project, Spitz Burger, with The Hearty Boys, is cooking up some mouthwatering dishes. Gale's versatile personality and skills makes the perfect recipe for your next commercial or corporate event.
Stephanie Izard: Although celebrity chef Stephanie feels most comfortable on a farm or in the kitchen, her guilty pleasures still include the occasional trip to Taco Bell or a Bon Jovi concert. However, most nights you can find Stephanie with a grin on her face at her restaurants, Girl & the Goat or Little Goat, which recently got her inducted into the Chicago Culinary Museum and Chefs Hall of Fame and the recognition of Chef of the Year. Both of the restaurants were inspired by her last name, Izard, the name of a goat found in the Pyrenese Mountains. It comes as no surprise why Stephanie should be your goat-to gal that will fit all of your needs.
April Bloomfield: From the renowned chef, restaurateur and author of the critically acclaimed "A Girl and Her Pig" comes a striking, vibrant new cookbook that offers appealing seasonal recipes from summer squash to earthly novelties like sunchokes. "A Girl and Her Greens" reveals chef April Bloomfield's lighter side whose name is typically associated with nose-to-tail eating. Her most recent cookbook demonstrates her basic principles that remarkable food comes out of simple, authentic ingredients, an attention to detail, and a love for eating and cooking. Because of her extensive, and creative knowledge, April has received two Michelin stars, one at The Spotted Pig and another The Breslin.
Adam Richman: America's favorite eating machine was part of the judging panel for Rachael Ray's 7th Annual Food Network Blue Moon Burger Bash in addition to Anne Burrell, Andrew Zimmern and Nick Mangold. It comes as no shock why he was chosen to judge this event. I mean, we all have to admit that at one restaurant or another, we've been a little envious of Adam's past ventures in Man Vs. Food.
Marc Murphy: In addition to his salty, meaty, lamb and feta burger, Chef Marc Murphy topped it off with a grand prize win at Rachael Ray's 7th Annual Food Network Blue Moon Burger Bash this past weekend in NYC. Turns out even a non-beef burger can win these judges over, at least in Marc's case. Marc is the owner and executive chef of Benchmarc Restaurants and Benchmarc Events. He also plays a regular role as a judge on Chopped and has made appearances that go beyond The Martha Stewart Show, Iron Chef America and The Rachael Ray Show.
Josh Capon: Winning a title at the Blue Moon Burger Bash is becoming a yearly tradition for celebrity chef John Capon. Chef Josh took home the "Peoples Choice Burger" for his mouthwatering combination of beef patty topped with caramelized onion and bacon jam, American cheese, shaved pickles, and a secret sauce on a Martin's potato bun. This made him a winner for the fifth time in six years. If you need a chef who has mastered the art of American classic cuisine, look no further than New York's reigning burger king.