Why are they trending you might ask?
Let the Celebrity Chef Network Experts break down Who's Hot and find out why these Headliners are making Headlines.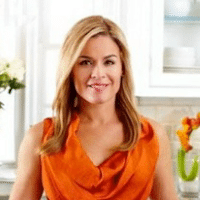 Cat Cora: Food Network's newest hit TV series America's Best Cook closely mimics ABC's popular competition series The Voice and will feature contestants from across the country looking to earn the title of the country's best cook. The well-known Iron Chef Cat Cora was cast along with 3 other Food Network personalities including Alex Guarnaschelli, Michael Symon and Tyler Florence as the 4 team mentors and familiar Chopped host Ted Allen is handling the hosting duties. Cat will head the South team in the competition divided by regions and although the mentors are all old friends the kitchen trash talk has already begun.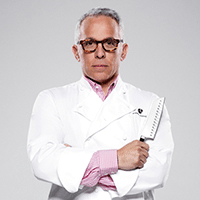 Geoffrey Zakarian: Geoffrey has come a long way from out-cooking Elizabeth Faulkner to win Food Network's Next Iron Chef in 2011. The now renowned restaurateur frequently joins the likes of Aaron Sanchez, Amanda Freitag, Chris Santos and other culinary masters to judge the hit series Chopped and is set to make a mid-July visit to the Hamptons to host the 4th annual Dan's Taste of Two Forks. The ritzy event habitually boasts high profile guests and celebrity chefs including having previously been hosted by Marcus Samuelsson and Gordon Ramsay.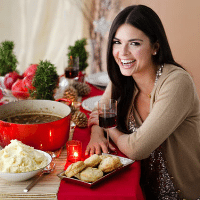 Katie Lee: The Hamptons saved room for 2! Katie is another talented celebrity chef who lucked out with a free Hamptons trip to co-host Dan's Taste of Two Forks summer soiree in Bridgehampton. Katie won over many fans after becoming a co-host and sharing new recipes alongside Zakarian, Sunny Anderson, Marcela Valladolid and Jeff Mauro on Food Network's series The Kitchen. Together, Geoffrey and Katie will be the first celebrity chefs to co-host the event and are sure to be quite the dynamic duo given their previous work together.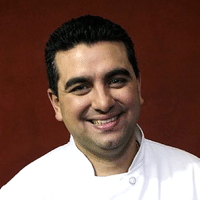 Buddy Valastro: In today's culinary world there is only one Cake Boss and that man is Buddy Valastro. If you have yet to see what this guy can do in the comfort of his family bakery Carlo's it would be well worth watching the syndicated episodes of his TLC TV series Cake Boss and subsequent spin-offs that chronicle some of the best works of edible art he has made to date. The NJ native has expanded his baking empire to now include a spot in The Venetian right on the Vegas strip across from his restaurant Buddy V's. His TV success should help the bakery fair well despite being housed under the same roof as signature restaurants from industry giants Mario Batali, Thomas Keller and Wolfgang Puck.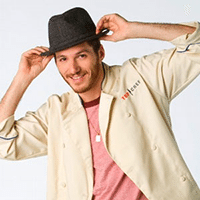 Spike Mendelsohn: Celebrity chefs get the opportunity to wine and dine a slew of famous entertainers, world leaders and celebrities, but how would you like to be the owner of the D.C. restaurant the President and First Lady like often like to frequent? Top Chef alum Spike Mendelsohn can claim that title and his Good Stuff Eatery has become one of the nation's capitol's favorite eateries with locations on Capitol Hill and in Georgetown. Hopefully his staff can hold down the business when Spike sets sail to Bermuda aboard the Celebrity Summit with fellow celebrity chefs Angelo Sosa and Ash Fulk this July as a part of the Top Chef at Sea Celebrity Cruise vacations.
Carla Hall: Fans of celebrity chef Carla Hall became accustomed to her ideas of cooking with love during her run as a finalist and fan-favorite on Bravo's cooking competition series Top Chef. She now shares her recipes with love alongside chefs Michael Symon, Daphne Oz, and Mario Batali on the ABC cooking talk show The Chew. On April 1st, she bundled together a number of home recipes and seasoning strategies to create her newest cookbook titled Carla's Comfort Foods: Favorite Dishes from Around the World.
Kristen Kish: I bet if you were to ask any of the Food Network's Top Chef judges at the time Tom Colicchio, Padma Lakshmi, Gail Simmons or Hugh Acheson if they had ever seen a series like season 10 they would be quick to say no. Kristen battled her way out of over 5 Last Chance Kitchens to reach the finale and win the title of Top Chef in 2012. Now the show's most resilient chef will feel no pressure when she boards the Celebrity Reflection vessel headed towards some of Europe's most popular hotspots. Kristen is part of a multi-cruise opportunity for fans of the show to rub shoulders and finally sample the work of Top Chef's most popular alumni while enjoying life at sea.
Robert Irvine: It would be hard to find a better man's man in the biz fit to preside over Long Island's most popular grill-off than Robert Irvine. Restaurant Impossible's brawny host will bring the perfect culinary expertise with gusto at the 2nd annual Grillhampton grill-off kicking of the 2-day foodie event in Bridgehampton. The exciting competition will also feature a judging panel of equally familiar celebrity chefs including Chopped regular Marc Murphy, and NYC butcher Pat LaFrieda.
Giada De Laurentiis: What's the next logical step in the career of a TV food star? Why a restaurant of course, and for Giada why not one in one of the most tourist heavy cities in the States. Her first career restaurant GIADA is going through the final stages before its launch in June and its location in the Las Vegas strip's newest boutique hotel The Cromwell should help rival the already popular celebrity chef restaurants down the road from Bobby Flay, Alain Ducasse, and Emeril Lagasse. The restaurant's contemporary design and retractable windows that draw back to reveal beautiful views of Caesars Palace and the Bellagio fountains will only serve to compliment her delectable Italian cuisine.
Alton Brown: Alton Brown has assumed the role as the industry's MacGyver in the kitchen with a million tips to bettering every aspect of your kitchen, and even we have to admit his latest kitchen hack is somewhat of a stroke of genius. Hate how the condiment bottles all get terribly aggravating to squirt during their final days of life in the fridge? Alton suggests simply converting an unused egg carton into a make-shift condiment rack as the egg slots work perfect to hold the form of an upside down bottle. Problem solved!
If you are interested in booking any of our Top 10 Celebrity Chefs or to hire a celebrity chef for cooking demonstrations, endorsements, appearances, and more, please contact Celebrity Chef Network today by completing our contact form or emailing us at booking@celebritychefnetwork.com.