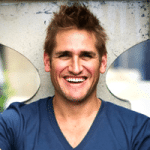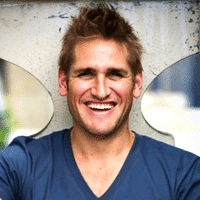 Curtis Stone: What a year it has been for one of the most respective celebrity chefs in the industry. In February, Curtis opened his first restaurant Maude in Beverley Hills and his marriage has been going swimmingly. He and his wife announced in May that they are expecting their second child! Tonight Curtis will stir the pot as the featured host of Bravo's new spin-off series Top Chef Duels which will feature some of the best former contestants from Top Chef and Top Chef Masters.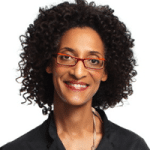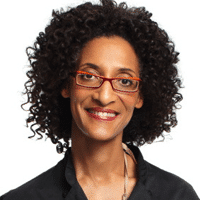 Carla Hall: This beloved co-host of The Chew has been making her rounds this summer visiting many foodie events across the country. This week she will join fellow celebrity chefs Cat Cora and Gail Simmons for the Meijer LPGA Celebrity Chef Cookoff to be held at the Meijer LPGA Classic on Friday. The community event offers tournament goers an added bonus to their tournament experience after a long day walking the golf course and Carla's prominent celebrity appeal makes her the perfect choice for the event.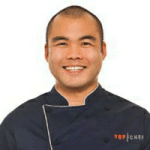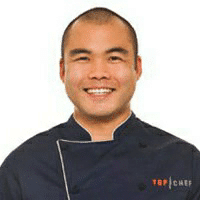 Paul Qui: When it comes to celebrity chef Paul Qui, his kitchen and pallet of ingredients know no boundaries. Next Friday Paul will be tasked to keep it between the navigational beacons as he sets sail on a 7-day round trip journey from Seattle to Alaska aboard the Celebrity Solstice. Paul is a part of the Top Chefs at Sea Celebrity Cruise ventures taking place this summer and he will be joined onboard by fellow Top Chef stars Tiffani Faison, Brooke Williamson and Nina Compton.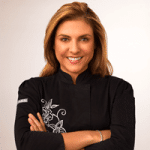 Lorena Garcia: Even before the Taco Bell Cantina Bell menu, this lil' Latin mama was busy solidifying her place as a TV personality, dining consultant and celebrity chef speaker for many different events. Lorena's latest gig kicked off last week as a celebrity chef contestant on Adam Richman's new TV cooking competition series Food Fighters. Yet her work as a prominent TV host and culinary personality remains secondary to her efforts to provide the public with healthy recipe alternatives specifically through her Big Chef, Little Chef program and her signature cookbooks.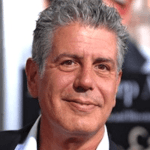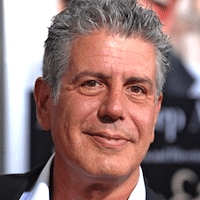 Anthony Bourdain: At this point, the only part unknown about this celebrity chef is when his reign of culinary conquest will end. This year Anthony and his CNN show Anthony Bourdain: Parts Unknown have been nominated for a total of 6 Primetime Emmy Awards. Already a 2-time Emmy winner, Anthony won a Peabody Award in early 2014 for his series and it's clear the public continues to remain captivated by his efforts to uncover culinary traditions from around the world.
Brooke Williamson: Listen up foodies, it's about time you get familiar with the industry's coolest L.A.-raised celebrity chef Brooke Williamson. She was chosen as a celebrity chef mentor for MTV's first attempt at a food series called House of Food that premiered in March of 2014 and Brooke is set to appear on the newest Bravo spin-off Top Chef Duels against Shirley Chung. The celebrity chef turned TV star is great behind the camera and her professionalism and entertaining personality continue to help her climb in the ranks of today's most popular celebrity chefs.
Fabio Viviani: In a move resembling that of superstar basketball player Lebron James, Fabio Viviani is taking his talents to South Beach. Fabio will open a new Miami location of his esteemed Chicago restaurant Siena Tavern in the fall. Also waiting in the wings are a new cookbook inspired by his mother and a new line of signature wines! It seems this celebrity chef is wasting no time in continuing to further his personal brand to tables across the U.S.
Marcel Vigneron: Often considered a "Mad Scientist" of gastronomy, Chef Marcel Vigneron will face off against former Top Chef winner and Fancy Feast's newest spokesperson Richard Blais in the premiere episode of Bravo's Top Chef Duels. The duel format allows each chef to choose a course or dish to challenge their opponent and the final duel features a 3-course meal to win over the judges. Marcel continues to find air time on some of the industry's top TV series and a win against a Top Chef like Richard could reheat his career.
Tommi Rae Fowler: While most of us can only dream of whipping up a gourmet meal from scratch in 20 minutes, 16 year-old chef Tommi Rae Fowler executed this task with ease on her way to winning the Chopped Teen Challenge last Tuesday. Tommi Rae now moves on to the grand finale where she will compete for $25,000 and a scholarship to culinary school! The episode airs August 12th and this is cooking up to be quite the career opportunity for the young, talented chef from South Carolina.
Shane Miller: GQ magazine food correspondent Alan Richman labeled Houston "the most electrifying food destination in America" and that can be attributed in part to the recent success of local chef Shane Miller. Last fall he took some time away from his day job as executive chef for the Houston Zoo and Houston Space Center to comb the aisles on Guy's Grocery Games. The exciting episode aired this week and Shane won the competition and took home $18,000. Shane continues to contribute to the Houston food scene and this Saturday he will host the Mars Food Face-off for young aspiring chefs.
If you are interested in any of our Top 10 Trending and would like to hire a famous chef for cooking demonstrations, endorsements, appearances, and more, please contact Celebrity Chef Network today by completing our contact form, by email: booking@celebritychefnetwork.com, or call us at 212-410-9879 today.