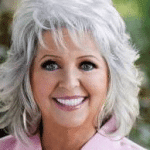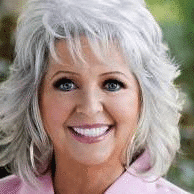 Paula Deen: It looks like the queen of southern cuisine better brush up on her robot dance skills, she's going digital! It was recently reported that Paula Deen will be launching her own digital cooking network for computers, tablets and smart phones starting this September. Paid subscribers will be able to access hundreds of the celebrity chef's homestyle recipes and watch her series of 30-minute webisodes. Paula's career seems to be in full-reboot mode after a flurry of recent appearances at summer F&W festivals and now this exciting news about the upcoming Paula Dean Network.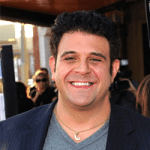 Adam Richman: At one restaurant or another, we've all been a little jealous of America's favorite traveling eating machine but the long line of rich and gargantuan eats took an obvious toll on his waistline. Adam's departure from his mouth-watering Travel Channel show left many Man vs. Food fans lost without their lovable host, but the new and chiseled Adam Richman has lost a whopping 70 pounds since the show and is looking better than ever. Now this is a lose-lose situation we think Adam and his fans can both agree we're happy to be involved in! Could Adam Richman be the next famous celebrity weight-loss spokesperson we see in future ad campaigns?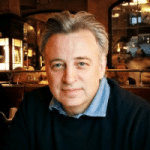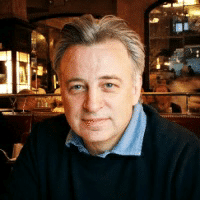 Keith McNally: New York Times Magazine proclaimed "Restaurateur Who Invented Downtown," Keith McNally might just be the true apple of NYC's eye. The long time NY restaurant extraordinaire recently opened his latest venture Cherche Midi on the Bowery at Houston Street, and if the waitlist at his other restaurants are any indication, good luck getting a seat at this place over the weekends. It takes a lot to become the commanding culinary force in such a huge city like NYC and Keith has built his reputation upon the finest qualities from the moment you step foot in one of his restaurants.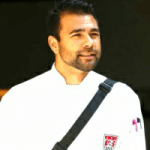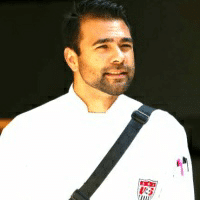 Bryson Billapando: While the U.S. men's national soccer team is busy inspiring an entire nation for the next month, the team finds their inspiration in the talented team chef Bryson Billapando. Bryson is a survivor of the Aurora, Colorado theater shooting that took place that terrible night in 2012 and has since found strength in that tragedy to perfect his craft and become the skilled culinary master he is today. We applaud Bryson for his ability to bounce back from such a horrific experience and people with a story such as his help to inspire others to keep a positive perspective on the gift of life.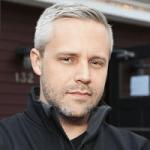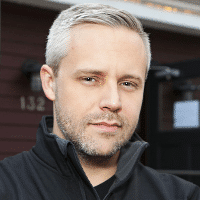 Eddie Russell: Just ask Jon Taffer or Robert Irvine, too many bars and restaurants around the country need a makeover! The newest celebrity chef to enlist in the fight against failing eateries is Atlanta chef and restaurant consultant Eddie Russell whose new Cooking Channel show Belly Up! debuted on Monday. Eddie has channeled his focus on failing bars and bistros and reminds bar owners that more flavorful dishes can keep many customers in their seats! The series provides Eddie with a new career opportunity to develop his personal brand outside of his Atlanta-based endeavors.
Joe Bastianich: Just weeks ago, many foodie's across America welcomed the return of the Fox cooking competition series Masterchef and familiar judges Gordon Ramsay, Graham Elliot and Joe Bastianich back for a 5th season. Joe and his counterparts have been a staple on the show for all 5 seasons and now the NY restaurateur will join restaurant operator Tim Love to host the new CNBC show Restaurant Startup in which the two will travel the country to invest in America's next up and coming eatery. We're excited to see what else Joe's got in the pantry for us next!
Bobby Deen: New digital network or not, Bobby Deen may be more busy than his own superstar mother these days with his daily cooking show on the Cooking Channel titled Not My Mama's Meals and the recent release of his newest cookbook Bobby's Everyday Eats in February. The sixth cookbook from this New York Times bestselling author details a number of recipes under 350 calories that can be on the table in under 30 minutes. While his book tour will keep him busy in the coming months, we expect to see both Deen boys make frequent appearances on Mom's new network!
David Chang: For over 10 years Shake Shack has been a symbol of burger excellence in the NY food scene but a recent collaboration between celebrity chef David Change and the burger shack registered off the taste charts. A record breaking 400 people lined up to sample David's Shake Shack 10year anniversary celebration "Shrimp Stack" burger. That sure is some kind of creative genius to be able to flood Madison Square Park with people hoping to eat one of your limited edition burgers! The taste is only temporary, but the memories last a lifetime.
Vivian Howard: If you want to get a genuine taste of the southeast, look no further than North Carolina's Vivian Howard. For years Chef Vivian has invited the nation into her home and local farms to host her own PBS cooking demonstration/documentary show called A Chef's Life and she recently appeared on the Today Show describing multiple methods to cooking chicken once to make it last all week! Aside from chicken, Vivian also cooked up a 2-book deal with Little, Brown Publishing Company this week that will give her a new channel to showcase her gifts in the kitchen.
Jeremiah Bullfrog: Pop-up shops and art displays are indicative of any creative genius in popular culture today but celebrity chef Jeremiah Bullfrog was the first to bring his cooking on the road. The personal chef to rapper Rick Ross opened up his own pop-up restaurant at the Bonnaroo Music Festival last week. The GastroPod Diner was an extension of Jeremiah's popular Miami food truck venture GastroPod which is well-known as one of the first operating food trucks in Miami. Like his hip-hop employer, Jeremiah is kicking culinary game like a boss and his position as a celebrity chef connected to such a prominent figure in pop culture could bode well for potential career opportunities that traditional chefs don't have the ability to achieve.
If you are interested in any of our Top 10 Trending and would like more information on celebrity chef appearances, cooking demonstrations, endorsements, appearances, and more, please contact Celebrity Chef Network today by completing our contact form, by email: booking@celebritychefnetwork.com, or call us at 212-410-9879 today.