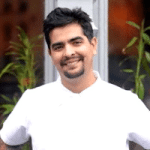 Aaron Sanchez: Aaron and his good pal Chef John Besh are cooking up a new venture of their own to also find a home in Baltimore's newest Inner Harbor attraction. Aaron has become a familiar recurring judge on Food Network's Chopped and is already the owner of his own Mexican restaurant. The new taqueria, Johnny Sanchez, will feature the classic Mexican flavors Aaron is known for and centralized around local ingredients. It's going to be quite the tough choice for casino-goers this summer with Guy and Aaron's new restaurants radiating glorious smells through the casino tables and slots.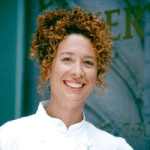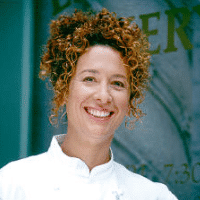 Nancy Silverton: The queen of sourdough and artisan breads brought home the night's biggest honor at this year's James Beard Awards winning the coveted Outstanding Chef award for her work at her Pizzeria Mozza in Los Angeles. Together with partners Mario Batali and Joseph Bastianich, Nancy has been busy setting L.A. ablaze with her restaurant's phenomenal dough and fresh ingredients to craft a long list of incredible dishes centered around their signature pizzas.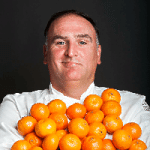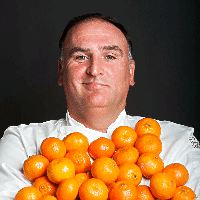 Jose Andres: As his comical video clip at the George Washington University Commencement this weekend might suggest, Jose Andres was not the first person called to speak following a long list of his A-list celebrity friends who said no. Yet Jose was the perfect man for the job and spent the sunny afternoon on the National Mall recounting his journey to success while doing what he does best, poking fun at himself. The lovable chef related the graduates' journey to that of his job in the kitchen; you must first know how to build the fire before you can cook over it.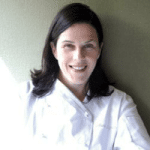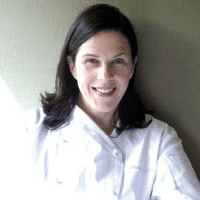 Barbara Lynch: It's virtually impossible for any foodie to visit Boston and not visit one of Chef Barbara Lynch's 3 acclaimed eateries. Well, it seems the James Beard Foundation didn't want to leave and awarded Barbara with this year's Best Restaurateur Award. No. 9 Park, Menton, and B&G Oysters have long since provided a number of different mouthwatering tastes and cuisines for Bostonians and this national recognition could allow her to expand her culinary empire outside the city limits.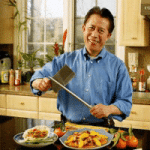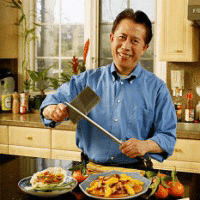 Martin Yan: We love to see today's top culinary minds give back to the communities that reared them and recently Martin Yan took a trip down memory lane and served as the motivational guest speaker for an event at his alma mater UC Davis. The school's ASUCD Entrepreneurship Fund holds an annual event to promote entrepreneurship among its undergrads and the former Iron Chef America judge and TV personality was the perfect speaker to encourage the crowds to believe in their abilities and to pursue something they will enjoy wholeheartedly.
Duff Goldman: Cue Rihanna's hit single, Duff is changing the cake game as we know it! Cake pops we're a revolutionary new element to the enjoying of the classic birthday pastry and Duff has just coined his signature Cake- In- A-Jar! The Food Network's Ace of Cakes star has packed layers of cake into a glass mason jar and the jar's are available for online order. Duff is giving everyone across the country a chance to dive into his decadent cakes and his interactive design bakery Duff's Cakemix even allows you to design your own cake! We know who we're calling for the boss's birthday this year.
Dominique Ansel: May 10th marked the 1-year anniversary of arguably the world's greatest new pastry creation: the cronut. Chalk it up to our man Dominique for changing the way we look at doughnuts and croissants for all of eternity; what a match made in heaven. Since its creation, Dominique has enjoyed a whirlwind year as the culinary industry's newest star and was awarded the 2014 James Beard Award as the reigning Outstanding Pastry Chef just weeks ago. Dominique and his cronut are on quite the roll, no pun intended.
Tom Colicchio: Tom Colicchio is not only one of the culinary industry brightest and most beloved chefs, but he has also become an political activist making a difference other than blessing the world with good eats. Tom has spent the last several years attending functions and speaking out on many food related issues including GMO's and new changes to the nation's food-stamp program. Tom is leading the charge to help better educate the public and hopes to help generate a national constituency centered around food related issues.
Jose Garces: Jose Garces has become quite comfortable whipping up his own versions of fusion cuisine in front of a live audience after winning the Iron Chef competition in 2009. Now in preparations to add his 8th restaurant Volver to the city of brotherly love this summer, Jose is solidifying himself as Philadelphia's most popular celebrity chef. Located in the Kimmel Center for Performing Arts, Jose hopes to deliver the same type of live entertainment and fine dining for guest in his 34-seat dining room and will provide libations and appetizers in the lounge area.
Guy Fieri: Baltimore is readying its newest attraction the Horseshoe Casino Baltimore on the Inner Harbor and the casino's crowning gem may just be Guy Fieri's Baltimore Kitchen & Bar. The celebrated restaurateur and TV personality has been very busy in 2014 after opening a new venture in Vegas and now Baltimore. With tentative plans to open four new restaurants this year, his new restaurants all across the country could begin to dictate just where you stay on your next family vacation.
If you are interested in booking any of our Top 10 Celebrity Chefs or to hire a celebrity chef for cooking demonstrations, endorsements, appearances, and more, please contact Celebrity Chef Network today by completing our contact form or emailing us at booking@celebritychefnetwork.com.