After an enjoyable holiday and long weekend, it's time to get back to work! Are you looking for top celebrity chef speakers to headline your upcoming event, trade show or corporate conference? Take a look at our list of trending celebrity chefs for hire this week and contact us today to speak with a celebrity chef booking agent via email at booking@celebritychefnetwork.com or call (212)410-9879 to discuss top celebrity chef speakers available for your next event.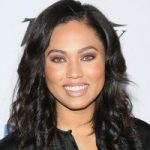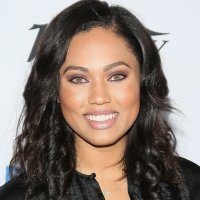 Ayesha Curry: Ayesha Curry is one busy woman these days! Following the successful release of her first cookbook this fall, Ayesha has been providing cooking demos at foodie events including the Lancaster Food & Wine Festival and sharing stories from her life as a celebrity chef, mother and husband to the NBA's top point guard. She is in very high demand as a celebrity chef speaker for events heading into 2017 so it is best to book with Ayesha well in advance to be sure she has availability on your desired event date.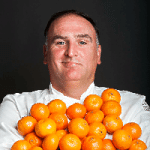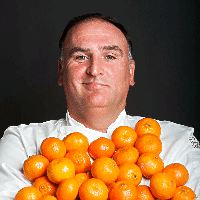 Jose Andres: Popular celebrity chef Jose Andres continues to build on his impressive culinary resume in recent weeks after signing on as a celebrity spokesperson for Tio Gazpacho, a new line of tasty drinkable soups. In addition to his corporate endeavors, Jose made a celebrity chef appearance on Late Night with Seth Meyers last week where he provided a live cooking demo, walking the audience through his best signature guacamole recipe. If you're looking to hire one of the top celebrity chef speakers specializing in modern Spanish cuisine, look no further than Jose Andres.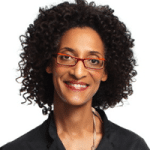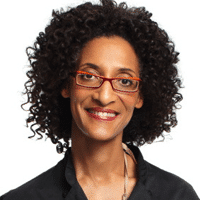 Carla Hall: Celebrity chef and The Chew co-host Carla Hall is also having quite a year in 2016 after opening her first restaurant in New York and headlining popular live events including the New York City Wine & Food Festival last month as well as the 21st Epcot International Food & Wine Festival earlier this year. Carla has always been one of the top celebrity chef speakers for events thanks to her warm, inviting nature and ability to entertain. Most recently, Carla signed a partnership with ALDI to share cooking tips, recipes and videos highlighting ALDI products and ingredients.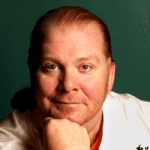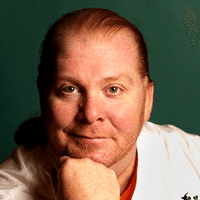 Mario Batali: The Chew co-host and famous Food Network celebrity chef Mario Batali recently traveled to Marin, CA. for a moderated Q&A, meet & greet and book signing as part of the annual Book Passage Cooks with Books event. Mario did not disappoint, being very gracious with his time in interacting with guests and even breaking out his signature orange Crocs for the event! Mario commands the room at any event, and his lively personality makes for great entertainment at fundraisers, trade shows and other special events.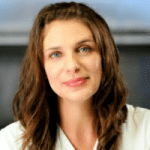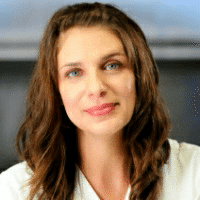 Vivian Howard: North Carolina celebrity chef, TV host and restaurateur Vivian Howard just published her first cookbook titled Deep Run Roots: Stories and Recipes from My Corner of the South which takes readers behind the scenes of her own life and home kitchen in Deep Run, NC. Vivian's approach to cooking is rooted in family and tradition and in just over a month, the cookbook has become a New York Times bestseller. Many may also recognize Vivian as the host of her own weekly cooking show on PBS called A Chef's Life.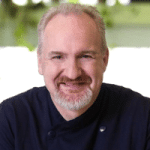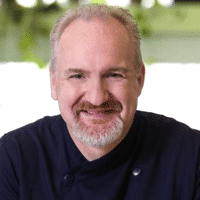 Art Smith: Art is undoubtedly one of the best celebrity chef personalities and top celebrity chef speakers based in the southeast. This week, he will be teaming up with fellow celebrity chef Masaharu Morimoto for a charity to dinner to be held in their respective restaurants located in Disney Springs on December 3rd. Both chefs will prepare food for guests as well as participate in an autograph signing and photo opportunity. When he is not busy operating his restaurant empire, Art is very involved with charitable organizations. Today, he remains a top celebrity chef speaker hired for fundraisers and special corporate events.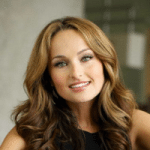 Giada de Laurentiis: One of the Food Network's most recognizable female chef personalities Giada de Laurentiis is headed to North Carolina next January for several events including a keynote speech and special dinner for the Girls Leadership Academy of Wilmington. As a top celebrity chef speaker for women's conferences and trade shows, Giada typically shares stories from her life growing up in Italy to finding her footing in the industry and building her successful career in entertainment. She is a very personable and down-to-earth star that is sure to be a hit at your next event!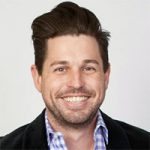 Ryan Scott: San Francisco celebrity chef, restaurateur and Top Chef alum Ryan Scott has had a busy month since releasing his first cookbook called One to Five at the end of October. Ryan has made recent celebrity chef appearances on the Today Show and the Rachael Ray Show in addition to a meet & greet/book signing he participated in at Costco in Fresno, California. Ryan's new cookbook is a how-to guide for creating incredible meals and recipes from every day items in your pantry, freezer or fridge.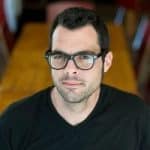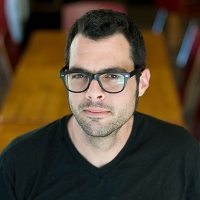 Aaron Franklin: BBQ extraordinaire Aaron Franklin joined several other celebrity chef personalities in Houston this month for Southern Smoke, a BBQ festival and charity fundraiser for the National MS Foundation. Aaron's restaurant Franklin Barbeque is known as one of the top BBQ hotspots in Texas and across the country. The restaurant originated as a food truck before expanding to a brick and mortar location in 2011. Aaron is a culinary visionary who is a great addition to any trade show, corporate function or special event.
Brian Malarkey: It's official! Celebrity Chef Brian Malarkey has been named Eater's 2016 Chef of the Year and his restaurant, Herb & Wood located in San Diego, won Restaurant of the Year. This celebrity chef is redefining fine dining and modern California cuisine and has been growing his career outside of the restaurant as a TV personality appearing as a competitor on Top Chef and a judge on Food Network's Guy's Grocery Games. Brian is available for celebrity chef appearances including meet & greets, cooking demos and celebrity chef speaking engagements.