The South Beach Food & Wine Festival is only 2 weeks away!
Here are the Top 10 Food Festival Speakers and Celebrity Chefs for hire for cooking demonstrations and personal appearances.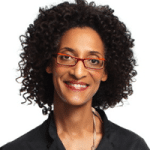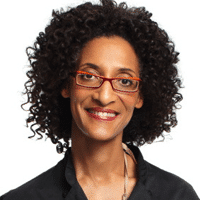 Carla Hall: After Kickstarting her own signature restaurant in 2014, Food Festival Speaker Carla is back in action at the first big food & wine festival of the year in South Beach. Her southern hospitality and good home cookin' to match makes her a fan favorite at festivals and cooking demonstrations. Booking a Celebrity Chef will be the best decision you ever made when you hire Food Festival Speaker Carla!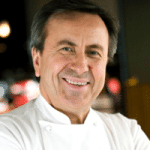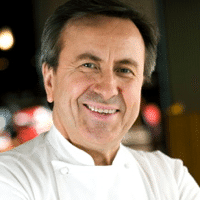 Daniel Boulud: The celebration of good food and fellowship is usually too much for this food festival speaker to pass up. A regular at annual food festivals across the U.S., Daniel will be arriving in Miami to host a sold out lunch at his restaurant, db Bistro Moderne. It's sold out for a reason folks. Hire a Celebrity Chef like Daniel who knows just the right ingredients to entertain your guests or employees.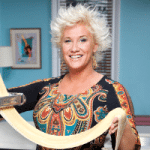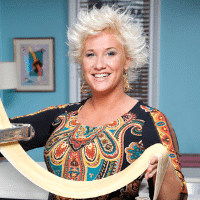 Anne Burrell: Along with fellow Celebrity Chef Tyler Florence, Food Festival Speaker Anne stays busy as the host of Food Network's Worst Cooks in America. She will head to Miami in a few weeks to host the popular SoBe Food & Wine event Barbeque and Blues on February 19. Anne is an endearing Celebrity Chef for hire available for celebrity chef speaking engagements and cooking demonstrations.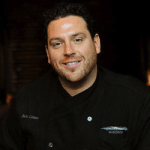 Scott Conant: Food Festival Speaker Scott Conant will be riding to the SoBe Food & Wine Festival in style following his recent commercial campaign with Infiniti. He will be joining Stephanie Izard and Jamie Bissonette to host the Star Power Dinner on February 19. We know your guests love a familiar face, hire a celebrity chef like Scott who rules the Food Network!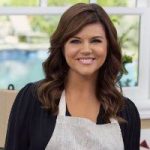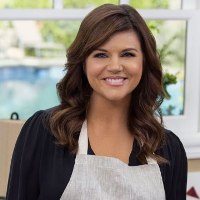 Tiffani Thiessen: Wait, you mean Kelly Kapowski? That's right! The former Saved by the Bell star is cooking up a whole new career for herself as the host of her own show on the Cooking Channel. She is one of several familiar Cooking Channel Chefs in addition to Emeril Lagasse and Debi Mazar who will be making celebrity chef appearances at the SoBe Food & Wine Festival.
Dominique Ansel: The creator of the world's first croissant-donut masterpiece will be drawing all the sweet tooth's in the house for his Death by Chocolate Dessert Party Saturday night. Both Dominique and cake maker Duff Goldman will lead the dessert charge at the event this year. You know, suddenly death by chocolate doesn't sound so bad.
Haylie Duff: Each week this actress and singer turned Food Blogger feeds her fans with new recipes and tips from her Texas kitchen on the Cooking Network series Real Girl's Kitchen. She operates a blog by the same name that has become a foodie favorite. As she continues to build her reputation, look for Food Festival Speaker Haylie to become more readily available for celebrity chef appearances and cooking demonstrations.
Michelle Bernstein: Miami's own Michelle Bernstein is a staple at the festival each year. This year she will host a fun-filled lunch with Celebrity Chef Gabrielle Hamilton and Elizabeth Falkner. Chef Michelle and her husband own and operate their own catering service in the city in addition to her café Crumb on Parchment that is highly regarded in the Miami food scene.
Bobby Deen: Food Festival Speaker Bobby is coming to town and he's bringing his famous mother and brother along with him! Bobby, Jamie and Paula will invade the Whole Foods Market Grand Tasting village to dazzle festival goers with their good eats and down-home southern charm. The Deen family remains one of the most booked and most requested celebrity chef personalities in the biz.
Amanda Freitag: Food Festival Speaker and NYC-based chef Amanda Freitag puts the apple in Big Apple! Her passion for all things delicious brings her to the SoBe Food & Wine Festival to host a dinner on the water at Ft. Lauderdale Beach. Amanda is a frequent guest on many Food Network programs and is open to endorsement opportunities and celebrity chef appearances of varying degrees.