Contact Celebrity Chef Network today to hire a famous Celebrity Chef to make an appearance at your upcoming trade show, business event or fundraiser!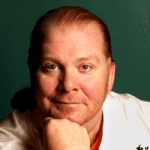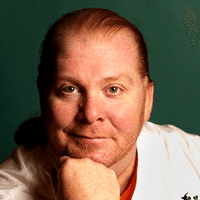 Mario Batali: Celebrity Chef Mario has bitten off a chunk of Boston's Prudential Center to open his new signature restaurant, Eataly. What's more, he recently partnered with Cheeky to support their line of table setting products with a charitable tie-in to help end hunger. Mario is continuing to expand his wide-ranging impact on the culinary industry. Hire Celebrity Chef Mario Batali for trade shows, cooking demonstrations and other celebrity chef appearances.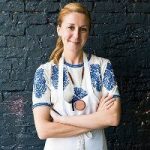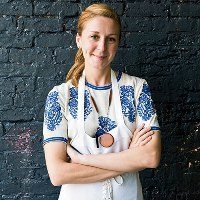 Christina Tosi: This culinary trailblazer was just announced as the first ever female judge to appear on FOX's MasterChef TV competition series. Christina will certainly sweeten the deal for the network after being named James Beard's Outstanding Pastry Chef of the Year. Booking a Celebrity Chef like Christina will give your audience an opportunity to interact with a chef on the forefront of culinary innovation.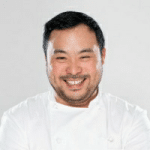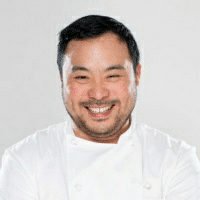 David Chang: Partnerships with Audi and Budweiser for commercial campaigns was the ultimate coming of age moment for this renowned Celebrity Chef. Now he's busy trying to redefine the culinary landscape with his start-up restaurant app Maple. The restaurant delivers high-quality food items through the app with no physical store location. David is a free-thinker who is always looking for new ways to satisfy his customers.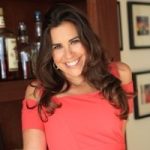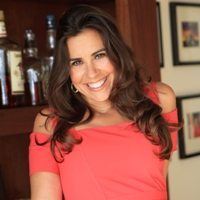 Devin Alexander: Does your upcoming trade show or event in need of a health kick? Book Celebrity Chef Devin Alexander to help your audience plan for a healthier lifestyle! Devin is your go-to gal for nutritious tips on daytime talk shows and in her position as the official Biggest Loser cookbook author. She's affordable for personal appearances and is willing to dedicate her valuable time to ensure success at your event!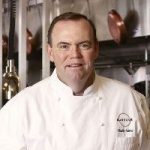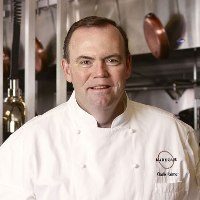 Charlie Palmer: Hospitality is Celebrity Chef Charlie Palmer's middle name! He has successfully opened restaurants and hotels from NYC to the California coast. Last week he opened his new garden to table venture Harvest Table in St. Helena connected to the Harvest Inn. Charlie has combined his passions for business and good eats to create an unrivaled culinary empire in the States. His vast experience in hospitality makes him a fitting candidate to host trade show events and cooking demonstrations.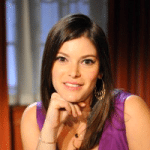 Gail Simmons: There's no rest for the weary! Following a recent celebrity chef cooking demonstration at the Austin Food & Wine Festival, Gail Simmons traveled to the 2015 Meijer LPGA Classic for their annual Celebrity Cookoff. Gail is a touted culinary expert who is a regular at annual trade shows and food festivals. Contact Celebrity Chef Network today to hire this Top Chef judge to bring her culinary skills to live at your event!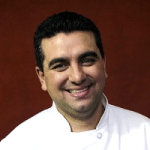 Buddy Valastro: Holy cannoli – another Carlo's Bakery is on the way! Celebrity Chef Buddy Valastro announced he will be opening his 9th Carlo's location located in Long Island. See, you CAN have your cake and eat it too. Buddy and fellow pastry perfector Duff Goldman continue to be some of the most popular pastry chefs available for celebrity chef appearances including trade show events.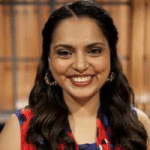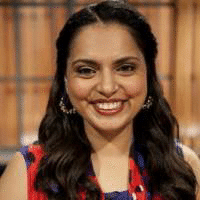 Maneet Chauhan: You may recognize this Celebrity Chef personality from her appearances as a beloved judge on Chopped, but she's so much more than that. Maneet opened her Nashville restaurant and had her 2nd child 3 months premature on the same day last year. She's worked masterfully to juggle her home life as a mother and life as a prominent celebrity figure with a joyful heart. Maneet is a special person your guests would be delighted to meet!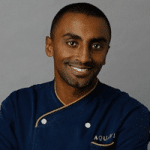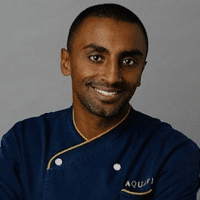 Marcus Samuelsson: Celebrity Chef Marcus took matters into his own skilled hands and held Harlem's first ever food festival last week. Harlem EatUp! was a 4-day food extravaganza celebrating the area's vibrant food culture. Marcus makes regular celebrity chef appearances at food festivals, trade show events and celebrity chef speaking engagements.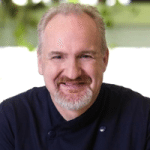 Art Smith: Celebrity Chef Art Smith has gone beyond the kitchen to shed light on social issues he's invested in. He recently was given a special award for his work hosting benefits and events for the LGBT community. Art is a fitting candidate for all types of events including hosting cooking demonstrations at trade shows and corporate events.